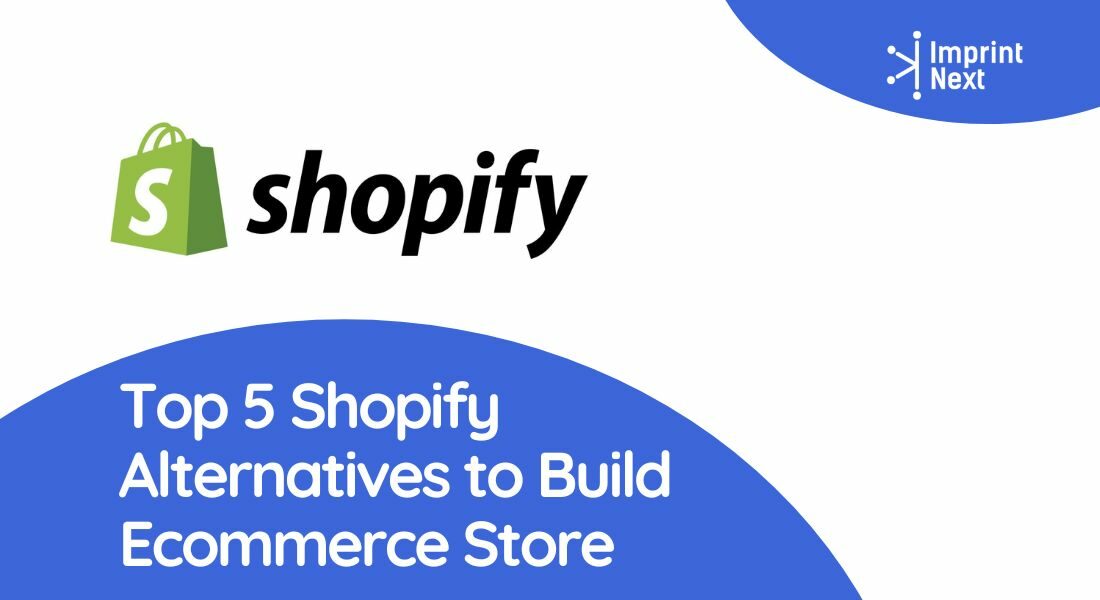 Last Updated on: 17th June 2022, 11:07 am
If you are a dropshipper or eCommerce entrepreneur, you must hear of Shopify which is one of the best eCommerce platforms for online stores and retail point-of-sale systems.
It offers online retailers a suite of services including payments, marketing, shipping, and customer engagement tool.
Shopify is one of the leading eCommerce platforms, but it isn't the only platform, not your only choice. Therefore the best alternatives for Shopify are:
BigCommerce
WooCommerce
Wix
Big Cartel
Volusion
5 Best Shopify Alternatives to Build Online Store
The Shopify alternatives are as follows:
1. BigCommerce:
BigCommerce is a strong competitor against Shopify It was founded in 2009. It's an open SaaS (software as a service) eCommerce builder It has more built-in sales tools than any of its competitors and combines these features with advanced SEO and fantastic multi-channel integration.
However, for beginners, BigCommerce may not be easy to use especially when you are used to the Shopify addition apps. In the meantime, the build-in features can limit your spending unlike the costly spending on the App Store in Shopify.
You're looking to grow and scale your business? then BigCommerce is the better choice.

Do you have printers? Are those printers sitting idle?
Become a Print-on-Demand dropshipping app like Printful or Printify. Dropship your merchants' orders.
Unlimited Merchant stores. Dropship and Fulfil Merchants' orders. Manage merchant invoice, sales commission, etc. Merchants sell the designed products in shopify, etsy stores, etc.
Know more
Let's take a look at the pros and cons.
Unlike Shopify will take a certain amount of your profit BigCommerce won't touch your cake It won't charge any percentage of your sales.
Its advanced marketing features allow you to promote your product on the web and increase the conversion rate. Especially, its abandon cart recovery feature can even win back 12%-15% of customers according to BigCommerce.
Their own Multi-channel selling with BigCommerce allows you to manage stores on Amazon, eBay, Facebook, and Pinterest. Extensive SEO capabilities, such as fully customizable URLs allow you to gain free traffic and give the store exposure.
It has more than 100 stunning themes among other platforms. If the quick startup is your priority, better to check out other platforms.
The massive and powerful features also mean it takes time to learn how to use BigCommerce Only 12 themes are free to use across the industry. Get ready to pay for the stunning themes. BigCommerce charges monthly by revenue. The more income you got, the higher you will need to pay. The second platform I'm going to introduce is Woocommerce.
2. Woocommerce:
WooCommerce the free plugin of WordPress Launched in 2011. It's an open-source plugin that can transfer WordPress and blogs into an eCommerce store.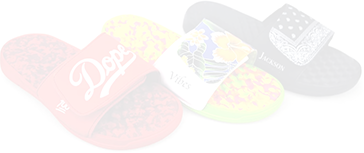 Boston based custom slide sandal maker has become $10 Million company using an online designer and unique growth marketing.
Read more
Powerful SEO features and organic traffic from blogs let your store surpass others in the beginning.
So let's check out the pros and cons.
The plugin itself is completely free to use with any WordPress site.
And WooCommerce won't deduct any transaction fees from your sale Open-source means limitless customization.
As long as you know to code, you can create all kinds of customization as you wish. You will have 100% of ownership and full control of the content.
Since WooCommerce is based on WordPress it will also enjoy lots of powerful SEO plugins and unique custom URL services leading your links easier to be searched by the search engine.
If you are totally new to WordPress and have limited or no IT knowledge WooCommerce may not be suitable for you. You won't be able to enjoy the benefit of open source and have struggled while building a store. Even though WooCommerce is free to use you'll still respond for domain hosting costs an SSL certificate, and extensions. And these things ain't cheap.
3. Big Cartel:
Big Cartel was founded in 2005 and it's mainly targeting artists and creators and provides a free easy-to-use product-selling service. It has no requirement for coding experience since it integrates with Google Analytics, Facebook and PayPal. Limited features to narrow its audience group to small store owners.
If you have fit their niche perfectly, Big Cartel is still quite competitive. It starts with a free plan of $29.99 per month Titanium plan. The free plan allows 5 products and 1 image each. There is no extra charge for Big Cartel.
Since Big Cartel is mainly aimed at artists and creators there ain't many features that make it easy to use and newbie-friendly. Big Cartel doesn't need to enter the credit card information to get access to their service and they integrate with PayPal for quick check-out. It has very limited features compared with other platforms. So if you are a big company owner, it won't be a great choice for you. Compared with other platforms Big Cartel has very limited marketing tools.
4. Volusion:
Volusion is a cloud-based shopping cart and helped over 200,000 businesses You can access additional product video features and tag suggested products feature without extensions.
It has inventory monitoring with just one click and has more than 1000 apps to access.
Really newbie friendly and the competitive price fits your budget Really great platform but also has its cons.
Let's check the pros first Volusion has more shipping integration and includes real-time shipping rates for USPS, UPS, FedEx while Shopify only includes USPS There is no extra charge for Volusion.
There are many theme options on Volusion and many themes are available. If you don't want to spend hundreds of dollars on the theme then Volusion will be a great alternative to Shopify.
It can improve the business relationship and help to analyze customer data Volusion is a cloud-based platform like Shopify.
Even though the interface is quite straightforward, however, it still requires some coding experience for better access.
The basic plan for Volusion limits the product to 100 Since the basic price is the same price as Shopify why do we go with these 100 products instead of the Shopify unlimited products?
5. Wix:
Our final platform is the Wix, founded in 2006 It's a hosted solution with nothing to install and doesn't require coding experience.
And you can start with your website for free just with Wix ads running on your store Wix is much easier to use than WooCommerce and gives you more freedom than Big Cartel.
However, Wix is also lacking in eCommerce features and doesn't work with many different payment methods.
What is WIX good for? Drag and drop style makes Wix easier to build your store and to run quickly.
No coding experience makes the entry barrier much lower than other web builders. Wix has more than 500 templates available. The eCommerce plan starts from $17 to $35 per month And this plan fee is much lower than most paid web builders. And each of paid plans for eCommerce sites offers a free domain for one year.
We usually check out the website performance on Google Analytics In order to get access to this feature you will need to upgrade to a paid plan.
Although Wix has many additional apps most apps have nothing to do with eCommerce.
The biggest drawback for Wix we will say is you can't export our website. For some reason, you want to switch Wix to other platforms. You will have to pay tons of effect and rebuilding a website and transfer all of your data It will be a huge headache.
Final Words:
That's all about the top five Shopify alternative web builders There are more competitors among the web builder in the market.
But no matter what reason you want to choose a web builder other than Shopify may be the SEO, transaction cost, or the complex catalog. You can definitely find the most suitable platform among these five eCommerce builders.

Do you have printers? Are those printers sitting idle?
Become a Print-on-Demand dropshipping app like Printful or Printify. Dropship your merchants' orders.
Know more