Last Updated on: 26th November 2021, 09:47 am
In many ways, word of mouth is the most powerful marketing channel because its effect is undeniably positive on your target customer's mind. Because marketing is done by your customers and not by professional marketers, it is a powerful way to get genuine fans and new customers interested in your brand. Statistics show that over 90% of people trust product and service recommendations received from their friends.
According to a study conducted by Brightlocal, 72% of consumers trusted a business based on positive reviews. According to a Nielsen, 92% of consumers believe product suggestions from family and friends.
When compared to traditional marketing, word-of-mouth marketing is more effective and useful in a new customer network. It is a chain marketing tree where a single person conveys his opinion about a product to other people. And these people convey to the latter ones. It spreads in the form of a chain.
However, the worst thing about word-of-mouth marketing is bad reviews. It may or may not be truthful, and hardly anyone bothers to investigate its authenticity. Everyone believes, and you are directly affected. It ultimately downgrades your business.
Word-of-mouth is a crucial marketing tool as it is more trustworthy and valuable. Most importantly, your customers' free advertising is triggered if they believe the product is genuine and your services are exceptional.
Today, in this blog, we will give you ways to create genuine word-of-mouth marketing for your brand and products.
01. Create a Meaningful Story to Make Your Brand Stand Out:
If you want people to spread the word about your store, they need a reason to do so. It will help if you start by telling a story about your brand that is interesting and easy to relate to.
Your story has to be easy to share and intriguing for your customers to love and share among their peers. If your product is one of a kind and provides a solution to an existing problem, then you don't need much work to do, as it would sell itself.

Do you have printers? Are those printers sitting idle?
Become a Print-on-Demand dropshipping app like Printful or Printify. Dropship your merchants' orders.
Unlimited Merchant stores. Dropship and Fulfil Merchants' orders. Manage merchant invoice, sales commission, etc. Merchants sell the designed products in shopify, etsy stores, etc.
Know more
Take Tesla's electric car, for example, it is not the first electric car but the first to make an efficient electric car that went mainstream because of its features, design, and safety features. This naturally led people, media, tech enthusiasts, and car enthusiasts to talk about the Tesla Model S.
But you may not be as innovative as the Tesla car and probably as an online store selling energy bars. What to do then? It would help if you took your cue from the companies such as Pura Vida Bracelets. The company sells handmade bracelets in Costa Rica and has partnered up with charities to support various causes.
The company donates 10% of the charities' net profit as per its customers' purchased product. It has already donated over $600,000 to 175 different charities. The company's partnership with charities gave its customers a reason to discuss its noble cause among their friends and families, hence making a popular brand in a matter of months, all due to word-of-mouth marketing.
Your Key Takeaway:
Telling compelling stories isn't always easy but can be done if you are genuinely unique. However, you can still create your own meaningful story by connecting your brand with your beliefs and values. But like I said, you have to be genuine and authentic to yourself.
02. Create Urgency:
Robert Cialdini, a psychology and marketing professor and a well-known writer of marketing books such as 'Influence,' 'Pre-Suasion,' believes that people value things more if they have become less available to them. If it's in short supply, it isn't easy to acquire. The more difficult it is to acquire, the more valuable it is assumed by customers.
There is no golden bullet to execute this urgency in sales. But there are some commonly used tactics in today's marketing, such as:
Limited stock products
Limited time
Limited access products
03. Limited Stock Products:
It is not a tactic; if it were a tactic, it would be unethical. But if your products are really in short supply, it would increase that urgency of sale and get your people talking about your products. You may have often noticed that Amazon mentions showing the number of stock present in the inventory. When it gets down, people plunge in to buy the products, which they were initially unsure of initially.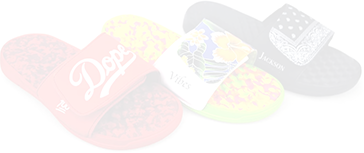 Boston based custom slide sandal maker has become $10 Million company using an online designer and unique growth marketing.
Read more
04. Limited time:
You can also create urgency by providing a limited time offer or merely making a product available for a limited time.
Most online clothing brands do it for their website, especially when they have a sale or a deal. It is one of the many reasons why product sale works as it gives the offer for a limited time, and people want to grab that opportunity. If the sale were year-round, it wouldn't make much of a difference.
05. Limited access products:
It is a tactic you can use to create urgency without being genuine. Many companies have done it; you can do it too. Chinese smartphone company OnePlus released its OnePlus 2 model but made it available only on invites.
As people were not used to these unconventional sales methods, they immediately started talking about it. They desperately started seeking out invites to access over 25 million visitors to their websites in less than a year and sold over a million smartphones.
Your Key Takeaway:
Scarcity is a powerful psychological trigger as it gives a sense of importance and exclusivity to the product. However, you have to make sure that you are true to them. Suppose you release a limited-time product and then extend another limited period if you didn't get many sales in the first half. It will ruin the trust in your brand.
06. Target Niche Influencers:
Influencers have a strong online presence, and they are influencers because their actions can influence their audience's behavior and opinion. Your brand's recommendation from an influencer can create a buzz among many people, who later spread the word to their family and friends.
Most companies work with influencers on paid sponsorship. It is pretty straightforward, and you pay the influencers to create content that recommends your brand and product.
ModCloth is a large online retailer of vintage-inspired women's clothing. To get more publicity, the brand created a series of blogs called 'Blogger of the Moment.' It was a low-cost influencer marketing campaign. The blog featured some of the top fashion influencers on their blog and then named their dresses after each influencer. The fashion influencers were thrilled. They were so excited to be featured on the blog that they started discussing it in their communities, which helped the brand to become a 150 million dollar company.
Your Key Takeaway:
You have to work with influencers to promote your product to their audience. You may pay them a fixed fee and find a creative way to flatter them, so they speak about your brand or product to their followers.
07. Participate in Events and Conferences:
Digital marketing channels have great potential in marketing your brand, but events, conferences, and exhibits are also a great place to brand yourself because it garners high-quality prospects. Nobody would like to attend an event if they are not interested in it. If they did turn up, then you have a more significant potential to convert them.
You can find e-commerce conferences or trade shows where you can attend and exhibit your products and services. It allows you to build partnerships, find leads and prospects. Another way to do it is by taking advantage of breaking news in your niche and create campaigns for it, such as an ad or newsletter or email campaigns.
Your Key Takeaway:
You can use trending news and events to reach a wider audience and create customer engagement. Although, make sure that the events and news are interesting to your target audience.
08. Organize your event:
It will take a bit of time, planning, and investment, but it's worth it. You have to consider organizing and hosting your event to attract your customers to your place and create a buzz. You could start scheduling a small-scale meetup or other events to create a relationship with your existing customers and bring new brand followers. If you want, you can also participate in a larger event to take advantage of its popularity and niche influence.
Warby Parker – a startup offering glasses, wanted to get the attention of the influential fashion editors. The company knew they would be attending the New York Fashion Week, which they couldn't afford to participate in. So, they created an event on their own. Later the editors were impressed by their event and wrote positive reviews saying they stole the show.
Your Key Takeaway:
The event is all about engaging with your customers as well as the influential people in your niche. If you can impress your customers, they are more likely to spread the word about your brand.
09. Participate in an online community:
With a simple Google search, you will find thousands of online communities in your niche. If the community members include your target audience, you can get to the communities to get more word of mouth marketing of your brand.
You can start by joining Facebook groups, subreddits, online forums, or an offline community. You can't just expect to get support from the members by merely sharing a couple of links with them. To gain their trust, you have to participate, ask questions, solve problems, give recommendations, and start a new discussion.
Your Key Takeaway:
Engage actively where your customers are. Contribute your knowledge and prove yourself worthy of their attention. Be genuine and true to yourself.
10. Start your community:
After joining established online communities, create one yourself. This way, you will have more control over the topics and discussions happening.
Building an online community has become easier than before. Although you can try to set up a website for your organization, you can still use free platforms such as Facebook and Reddit. You can invite your customers and fans to join and set up a forum to encourage your customers to participate in discussions.
Your Key Takeaway:
Try to create a strong relationship with both your customers and your prospects. Provide immense value right from the start so that they like and trust your brand. It eventually will result in a loyal community that supports and speaks about you.
11. Publish quality content:
Create informative and shareable content that educates or entertains your audience. It is yet another great way to get more word of mouth referrals. Top to blog sites in your niche and see what your customers are interested in and what kind of content they prefer to read.
Check out their comments and answers and then decide to create content. It could be for blog posts, podcasts, videos, or even create visual material, such as YouTube videos, Instagram photos, etc.
Your Key Takeaway:
It's not a secret that quality content tends to spread. So take your time creating and sharing content that's valuable, popular, and has high search demand.
If you can create even one viral content, it can give tremendous traffic and brand exposure. Therefore, take your time to create shareable content. Use online tools to find the latest discussion, trending topics in your niche, and look at other valuable content for inspiration.
Conclusion:
You may have heard about large corporations that spend a small percentage of their earnings on charitable organizations. Because it improves the reputation of the company and good for business,
Word of mouth happens by default. It may convey a positive or negative message. But it happens as people like to talk about products and respective companies from whom they purchase.
If word-of-mouth is so effective, why not use it as a marketing tool. Why not tune your audience about your business so that they spread positive reviews through word-of-mouth. Hence, apply the strategies above to help you gain a more significant customer base for your business.

Do you have printers? Are those printers sitting idle?
Become a Print-on-Demand dropshipping app like Printful or Printify. Dropship your merchants' orders.
Know more