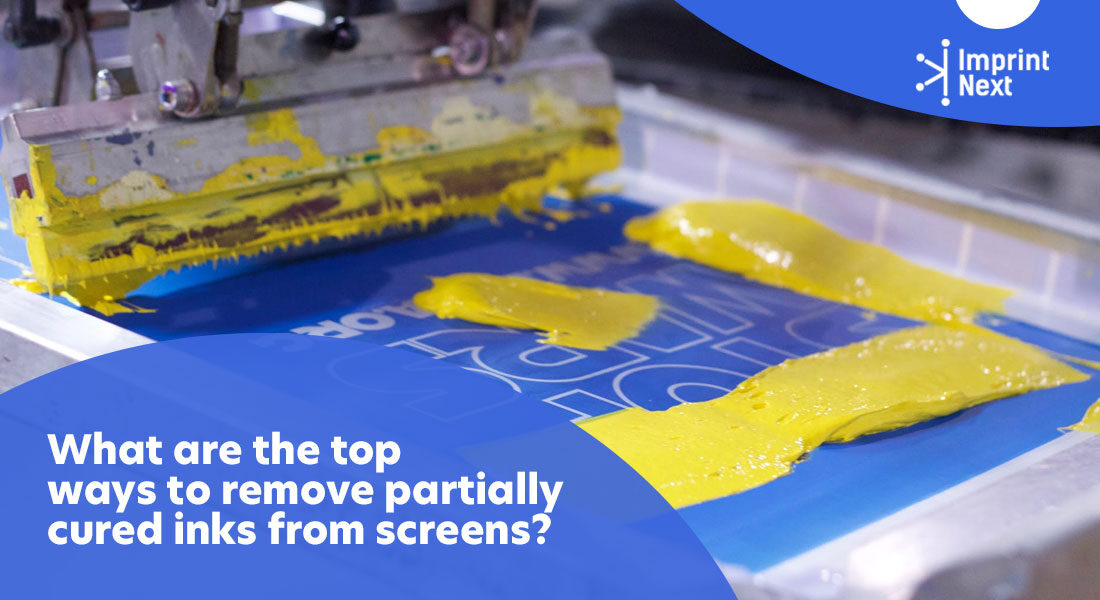 Last Updated on: 31st December 2021, 11:18 am
Remove excess ink from the screen with the squeegee by tilting the screen at a 45-degree angle.
Keep the table covered with old newspapers or drop cloth used during screening to prevent any ink spills.
Repeat the process of passing the squeegee from one end of the screen to the opposite end
Push the leftover ink into the ink well and pour the excess into the ink container.
Run warm water over the screen in a side-to-side motion.
Also read: How to Solve Blurry and Uneven Prints After Screen Printing?
Flip the screen over and lightly coat the screen with mild dishwashing detergent to wash off.
Brush the detergent into the screen in a side-to-side motion.
Avoid applying heavy pressure in areas where the ink has caked.
Allow the screen to dry for a minimum of 24 hours.
For oil-based ink and plastisol ink pour mineral spirits and rub on the screen gently in a circular motion.
If the paint continues to lodge, pour a small amount of paint thinner and rub.
Wash off oil-based ink immediately after printing to avoid drying or cracking.

Do you have printers? Are those printers sitting idle?
Become a Print-on-Demand dropshipping app like Printful or Printify. Dropship your merchants' orders.
Know more