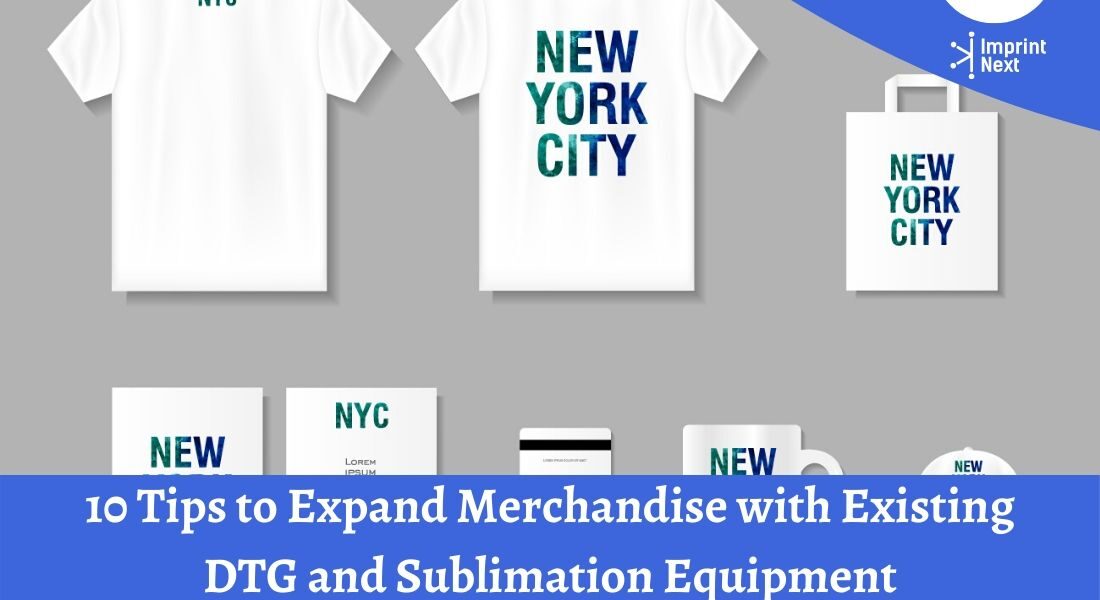 Last Updated on: 26th November 2021, 09:45 am
According to a Research and Market report, the digital textile industry, from 2018, the global textile industry is estimated to grow to a 2.31 billion dollar sector by 2023, which is projected to rise almost 5% annually from 2018 to 2023.
You noticed the numbers, bought the equipment, and dedicated the shop completely to digital textile printing.
What you can not do is achieve outstanding performance through conventional textile printing fabrics. But will propel your company into specific markets to draw existing, future buyers through buying direct garment (DTG) or dye-sublimation printers.
Today, with the DTG and dye-sublimation equipment, several revenue sources are readily available.
You may open an Etsy shop, create a local pop-up store or arrange a market wedding exhibition to attract new buyers, discover new markets, and make a profit by purchasing modern technology.
The following are six ways — outside of traditional use to leverage the textile equipment in which you've invested:
1. Direct to Garment Printers:
The cotton T-shirt and sweatshirt printer usually used by DTG printers. While the classic tee is still a fashion requirement, DTG printers have several other applications.

Do you have printers? Are those printers sitting idle?
Become a Print-on-Demand dropshipping app like Printful or Printify. Dropship your merchants' orders.
Unlimited Merchant stores. Dropship and Fulfil Merchants' orders. Manage merchant invoice, sales commission, etc. Merchants sell the designed products in shopify, etsy stores, etc.
Know more
We can make fresh, unique and design pieces, including cotton prints, which can be distributed digitally allowing businesses to market and add to their current business offering.
2. Get customized Accessories:
Custom accessories offer an easy upsell for any business already creating custom T-shirts for
college sororities, wedding parties, family and class reunions, and work parties.
Tote bags, gym towels, hats, and custom pillowcases are only a few examples of the extra add-ons that can be created.
You can customize cotton-based items to match shirts. Thus, giving customers a wide range of products based on recommendations or instructions.
When you sell it separately, it is easy to create such accessories. Moreover, customized product offers you a good margin and increased profits during a busy holiday and wedding seasons.
3. Greater Flexibility with add-ons:
Many companies offer DTG printer-compatible attachments that provide greater flexibility and can increase product offerings. For example, when you use an attachment, it enables printing on caps. Thus, it can be ideal for any bachelor party or family reunion.
For decorators looking to advance their skills, an attachment can be used to design and print on cotton-based shoes to help a shop stand out from other local textile providers.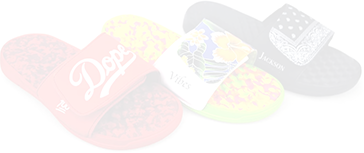 Boston based custom slide sandal maker has become $10 Million company using an online designer and unique growth marketing.
Read more
4. Some New solutions:
DTG printers historically have been used for 100% cotton and cotton/polyester blends.
As the textile industry expands, so does the use of DTG equipment and the versatility of pretreatments and hardware. Using correct pretreatments can help a business expand into new markets and textiles.
Recently, it was unveiled that a DTG printer could be printed on 100 percent polyester fabrics, but these printers are now accessible on-site at various sports events to create custom jerseys, for example, for marathons at local and national levels.
Runners can now have the unprecedented experience printed on their polyester-race shirts with their names and bib numbers.
Market prospects are improved both for demands and for sales by moving into existing, special, and niche markets.
5. Dye-Sublimation Printers:
We see dye-sublimated textiles in all types of clothing, from athleisure apparel to simple dresses, tops, and more.
This technology makes fast-fashion trends achievable for small design houses while reducing textile waste and water consumption.
Furthermore, not only garments but also dye-sublimation printers are gaining popularity in the soft signage; photography; and customizable and promotional products markets.
6. Metallic plate on Signage:
A popular way to modernize traditionally printed posters is metallic signage. It is suitable for use in shops, small offices, designs for trade shows, labels, etc.
Through making rigid metallic signages for consumers, you will extend your services with dye sublimation equipment.
You can transfer metallic printing onto the content for metal.  And other rough signage and may be used for flat indoor and outdoor store signage, smartphones, bar equipment, etc.
7. Brilliant Photography:
With the advancement in technology, you can print the artwork onto metal plates.
Dye sublimation creates brilliant photography; using specifically designed transfer paper. You can transfer photo output onto metal panels to create vibrant images with minimal grain. And
Also the best fit for commercial, retail, and residential locations.
8. A customized Gift:
Whether you make it for yourself or commercial purpose, the gift is the best example for, customized and personalized items.
When you sell custom products, people enjoy using it. Because it becomes an exclusive item for them.
Moreover, companies also enjoy creating promotional products and gifts for employees, such as mugs, mousepads, koozies or lanyards
9. Customized Interior Items:
Using special heat transfer machines, dye-sublimation printers achieve transferable output for a vast range of porcelain, glass, and textile products.
Moreover, you can give it to people who value them. Develop customized interior pieces like cutting boards, glassware, and tote bags for food.
10. Fast & Economical:
DTG and dye-sublimation printing technologies provide quick, cost-effective, reliable, and high-quality results that are easily scalable for any business.
With some DTG and dye sublimation equipment, the print shop can double production and increase profitability further through certain capital costs.
Conclusion:
While textile printing is traditional art, DTG and dye-sublimation equipment can expose other opportunities too.
Finally, it delivers a variety of output that you sell at excellent margins to upsell current customers and attract new ones.

Do you have printers? Are those printers sitting idle?
Become a Print-on-Demand dropshipping app like Printful or Printify. Dropship your merchants' orders.
Know more