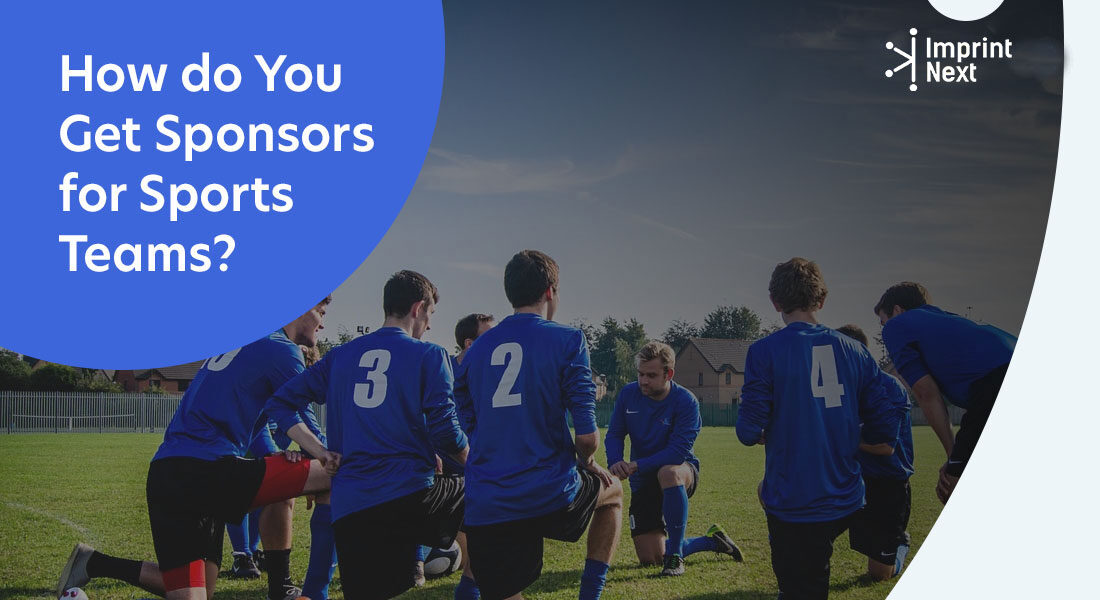 Last Updated on: 6th December 2022, 11:16 am
Organizing a Sports team is not easy. To make sure your team members are in apple-pie order, you need to market and promote your group. As a result, you can grow your fan base and secure financial means that will allow you to cover all your expenses, like travelling expenses, get the proper equipment, and secure shelter for game days.
Sponsorship is all about getting help for your team in terms of money, goods, or services. Moreover, it is a mutual benefit between a  sponsor and the recipient.
Initially, most teams get funds, start collecting membership dues, gather donations, and ask known people to contribute. But the best source is sponsorship.
1. Ways to Get Sponsors:
If you are confused and unable to figure out how to find sponsors, read this post, we'll cover ways to get them. When you form a sports team, one of the first questions arises: How will you fund it?
All you need is a strong financing source. In the business world, the sport has represented a huge profit driver for brands all around the world. The most classic example of these is, is a baseball match. Have you ever attended a game where you didn't find a famous brand? I bet you definitely find it.
As a matter of fact, every week, you can see multiple logos while watching a game. This happens because companies see the chance to gain visibility in front of a large audience in these events.
However, it is up to you to find the right and potential sponsors to be with you in the long run. So the partnership will remain for years.

Do you have printers? Are those printers sitting idle?
Become a Print-on-Demand dropshipping app like Printful or Printify. Dropship your merchants' orders.
Unlimited Merchant stores. Dropship and Fulfil Merchants' orders. Manage merchant invoice, sales commission, etc. Merchants sell the designed products in shopify, etsy stores, etc.
Know more
These steps will help you with your team, win them over, and build long-lasting relationships.
2. Start With Your Team:
Start within your team; it is the easiest way to find potential sponsors. Approach the parents of your team members. They may be business owners, or private/government employees themselves can vest in your team.
Parents employed by local businesses can also open doors to getting connected to the right person to discuss sponsorship benefits and opportunities.
3. Find Within Your Community:
Securing a sponsorship, targeting your community and local business is a great way. The key factor is that you aren't restricted to targeting only local businesses that belong to the sport's niche.
You may find some business serving the same audience as your team- like a local store selling sports supplies to the kids on your team. Or, maybe there's a local bus business that provides your team with transportation wherever they visit for sports days.
These create a good chance that each of those business owners is already aware of your team. Even if they are not connected to your team, you still have the community in common.
4. Go National:
Your local community can help you, to some extent, to get more results to expand your horizons and go national. Large businesses and companies are always on the lookout for promotion opportunities.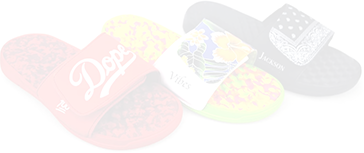 Boston based custom slide sandal maker has become $10 Million company using an online designer and unique growth marketing.
Read more
Sponsorship is a powerful and impactful marketing technique. Sponsoring teams and events gives companies positive exposure. This, in turn, can lead to an increase in their sales, publicity, and demand for their brand and customer loyalty.
And associating yourself with a big brand name will elevate your team to a new level and make it more attractive to other businesses and entice them to get involved.
5. Make a Sponsorship Package:
Create your sponsorship packages. Send the packages through a letter, or email and after creating them, then find suitable candidates.
While you are writing the agreement, make sure it specifically states what each party promises to do in the partnership. As it is a mutual agreement, both sides must be satisfied with it. Make blueprints that can be used for different businesses, tailor each letter to the specific sponsor you send.
6. Assign a Delegate:
Send a delegate with a business proposal, as it is an important step, choose wisely whom you will send. Delegate having business and negotiation skills would add on. '
The delegate needs to take all the responsibility as this shows them to strive for professionalism to present themselves as worthy of sponsorship. Try to find businesses that make sense for your sport.
7. Be Creative:
At last, don't think about financial benefits solely. It always pays off to maintain that creativity level while approaching potential sponsors. Generally, what happens is that most sports teams approach cash in exchange for a promotion deal with sponsors.
Consider what you want to get out of the sponsorship and decide whether it's a pure monetary gain or if your team could benefit in other ways. However, some sponsors might be afraid of the risk. Don't be money minded.
Assure your sponsors with low perceived risk by offers in return. To keep long term sponsors, offer them that you will put the company's name on the player's jerseys, banner at your home court, field, pool, or wherever you play. Include logo and link on your website and all printed materials and promote them through social media.
Create a web page to promote their business in one venture. Set up a Facebook or Twitter account specifically for your team and have daily posts that media people and players can easily repost or re-tweet.
You can sell tickets for a lower price to get a large audience. This will make small businesses more likely to participate as the financial risk is much lower, and the gain can be even greater for them.
8. Go out and Search them:
Sponsorship is the best way to get reliable financial support for your team and help your team get the proper equipment and transportation to your game days. This post above to help you find sponsors for your team.
9. Classifying Sponsors:
As aforesaid, whenever you attend a tournament, you come across with brand name and logos. Every time you visit, mark the position, and the visibility of a logo changes, this is due to many factors such as the investment made.
Let's discuss the different kinds of sponsors we can find:
Leading (main) Sponsor: This category represents the highest contributor for a sponsee. For example – Soccer teams such as Barcelona or Everton sponsors are willing to spend more than $55 million a season to be displayed in their jerseys.
Common Sponsor: These are the enormous contributor, contributing up to 50% of the total sponsorship revenue. This kind of sponsor easily gets media coverage and license rights.
Solemn Sponsor: These are a smaller contributors and generally acknowledged by their category: Official Insurance partner and so on
Information Sponsor: Sponsors taking care of PR, media coverage, and marketing.
10. Benefits of Sports Sponsorship :
Benefits for your Team – What your team gets out of this is goods, money any other material help. You can invest their contribution in your uniforms, travel costs, equipment, hotel accommodation, and whatever your needs are.
Some sponsors might donate refreshments like(energy drinks) for events. Or if they can avail of any service to the team, e.g., a bus company which transports you to away games for free.
Benefits for the Company – Sponsoring teams and events gives companies positive exposure. This activity can help a company to increase its brand awareness or visibility, addressing a huge target. As a result, it will increase their sales and no. of customers.
Publicity factor- It creates a good exposure. When the company's name is in the limelight, it is fortunate that the media will take about them. Hence people will share news on social networks. Indeed a bonus for the company.
Increase in company brand loyalty- From the research, it is found that fans of a particular team are more willing to buy from the sponsor than from its competitor. As a result, it leads to customers being less sensitive to premium prices.
Conclusion:
Hoping, these above processes will help figure out what you can offer to potential sponsors and how to find and approach them.

Do you have printers? Are those printers sitting idle?
Become a Print-on-Demand dropshipping app like Printful or Printify. Dropship your merchants' orders.
Know more