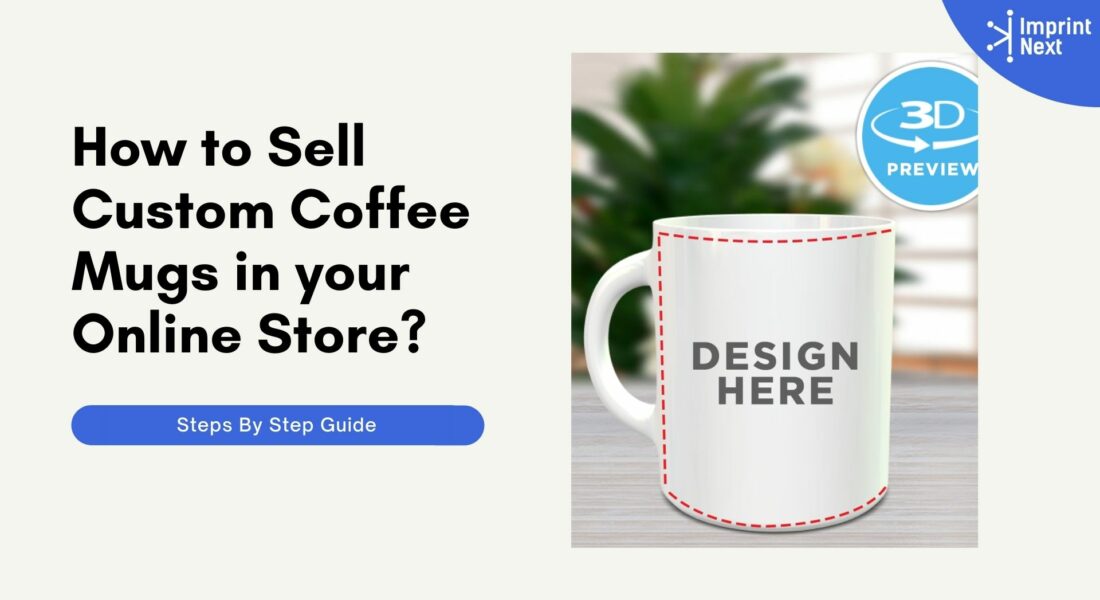 Last Updated on: 9th December 2021, 12:46 pm
Is there anybody who does not like to drink a cup of coffee at least once a day? Hardly there would be any. And what if every morning you pick it up and see a beautiful quote, a picture of your old photo on your mug?
It will make people feel relaxed and refreshed during the day. If you want to start an online business selling custom coffee mugs, then it is time to open your imagination too. The taste printing company can be your best idea.
The question now is: How can you start selling custom printing in your online store? In reality, the custom mug industry differs considerably from a simple mug printer business. You may begin to offering both or only one service.
However, you need a website where customers can upload their photos or make/add designs, text, etc. to order a personalized mug company.
By following a series of steps we will discuss, you can quickly start your taste printing business.
But before you understand a step by step guide to start a mug printing company, you should know how it can help you with a mug printer.
1. Who are your Clients?
Thanks to the ever-evolving digital technologies, the customized gift industry grows every day.

Do you have printers? Are those printers sitting idle?
Become a Print-on-Demand dropshipping app like Printful or Printify. Dropship your merchants' orders.
Unlimited Merchant stores. Dropship and Fulfil Merchants' orders. Manage merchant invoice, sales commission, etc. Merchants sell the designed products in shopify, etsy stores, etc.
Know more
It is good to sell custom printed mugs to:
Employee and supplier corporate gift friends and family birthday presents
Wedding gifts.
Also, you can use them for branding and marketing.
For example, by giving personalized cups and mugs to their regular customers, a company can promote its brand. It will not only involve your clients but will also raise your knowledge of your brand.
It means that mug printing will give you a lot of business possibilities.
Let's, therefore, start how you can successfully launch your mug printing business.
2. Prepare a Business Plan:
Irrespective of which company you launch, the key requirement is good planning. You need to consider, describe, and take into account your expenditure limits. The two cornerstones of a well-designed strategy are properly defined priorities and a specific budget estimate.
The following practices would help you to reduce your time and money in the custom mug printing business:
You should start the company as a home-based business first. It helps to reduce the time and money as you go from home to work.
Secondly, with little money, you can start a business by taking minimal risks.
You may also start the company part-time. So, if you already have, you don't have to add your present work.
The organization does not require schooling or technological skills of any sort. However, for making beautiful photographs, you must know photoshop.
Practically, when you run the company online, your mug printing business will hit a broad market.
3. Choose the Right Mug:
You can pick a variety of blank coffee mugs from the market, such as: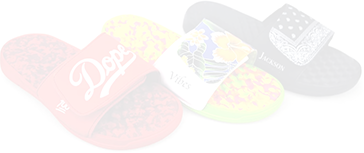 Boston based custom slide sandal maker has become $10 Million company using an online designer and unique growth marketing.
Read more
Coffee Mug – A coffee mug is the most popular and most requested in the entire mug printing industry. Without a second thought, you can still sell tailor-made coffee beans.
Ceramic Mug– Ceramic mug is easy to clean. Since heat is best preserved, it is perfect for hot drinks like coffee, tea, or even hot chocolate.
Travel Mug – A travel mug perfect for long journey riders like mountain bikers who prefer the transport of hot or cold drinks.
Stainless Steel Mug – As the name indicates, a stainless steel bowl is resistant to corrosion and rust and suitable for transporting drinks in wet climates.
Transparent cup– A transparent mug is typically made of glass and is highly inventive and suitable to use for cold beverages such as juice and soft drinks, cold coffee, etc.
Pottery Mug– People who love handcrafted goods choose pottery mugs. They look not only lovely but also environmentally friendly because they are easy to decompose.
Sports mug – A sports mug for sports lovers is a great alternative.
You can choose one, two, additional variants according to your target customer and budget.
4. Pick the correct Print Method:
You can choose from many printing methods:
Custom Mug Printing for transition or litho printing:
The age-old practice of printing is transfer printing, also known as litho printing. The print on ceramic or bone china cups is often useful. In general, a printer is drawing an image or design and covering it on a particular surface.
The print is moved to a water slide transfer after you apply the coating. The printer is added to the drinkware manually. Although it supports many colors, it is slower and more labor-intensive than a direct screen print. It is perfect for printing advertising cups with an average to a broad region.
Direct Screen Printing on Coffee Mugs:
The ink passes by a screen or a mesh in this process. A stencil is added to the extended mesh by the printer. The stencil form the final picture of the mug with the tiny holes.
If you want to make simple designs for barrels or bone Chinese bowls, direct screen printing can be the appropriate option. It is also perfect for smaller designs and those who do not want to overlap too many colors or a big picture.
It can be an excellent alternative for a low-budget company with simple designs.
Sublimation Printing:
For custom printing coffee mugs, sublimation printing is the best method. It results in vibrantly colored and crystal clear images. This is because it uses organic color colors and transfers the desired artwork on the bowl by heat. For longer times, this makes the concept brand new.
It is more easily suited for advertising glitches, which have to be repeated correctly in the color of photography and results in a polished production.
Digital Mug printing:
Digital Printing is a method in which the printer is printed directly on specially coated paper with an image or design. The picture a to the substrate with a waterslide switch. It helps create a full-color and permanent appearance and makes it a perfect way to generate high-quality text or pictures.
It is typically the best technique to print a photograph or a cartoon image in steel, pottery, or bone china cups.
5. Register your Business:
Whatever your company is-big or small-it is legally compulsory to register your corporation. You must also obtain all the licenses and permits needed to do so, depending on the company's form, to make sure you are not facing any legal issues in the future.
You may visit the clerk's office of your country to check all the licenses and permits you need and learn the process for obtaining licenses and permits.
Note: typically, you may need fewer licenses and permits than those required for an offline business If you want an online shop open.
Although there are benefits for both Offline and online firms, an online firm is more valuable and recommendable today because it provides direct access to the goods and makes shopping simpler without paying physical visits.
Moreover, people also choose to purchase items online during the current Corona times rather than physically go to a store and buy something.
6. Get Ready with Mug Printing Equipment:
Although the equipment you need to print on mugs depends on how you print, The following equipment you require to run all types of the mug printing business:
a Desktop(Computer)
Design Software-
Heat Press Machine
Blank Mugs
Thermal transfer papers
7. Integrate an Online Mug Designer:
You can tie up with a dropshipping solution when you start an online print shop and don't have a big budget. It allows you to reduce shipping costs and to process all requests for return orders or replacement.
There is another advantage that you can get when you sell custom mugs online. This benefits – providing consumers with the ability to build their designs through a solution for the online product design they can use in their shops.
Imprintnext product design software can be the best choice for you out of a range of software products available on the market: The software has the following features:
Augmented reality, Advanced AI (coming soon), Virtual product generator (coming soon), Multivendor marketplace.
Wide-format print support, 3D preview, Embroidery preview, Laser engrave support, Player rooster (team name, number, logo, etc.), Die-cut sticker options, Multi-store.
Get unlimited products, Unlimited decoration methods, Custom product views & decoration area, Custom print & pricing rules, Unlimited assets (fonts, designs, etc.), Artwork proofing, Order management, Packaging slip, Multiple order formats (print-ready CMYK).
8. Business Marketing Strategies:
Market research is essential. It is a necessary part of company development. It includes gathering information that gives the customers insight into the thinking, purchasing habits, and locations. Market research will also help you initial revenue forecasts, track market dynamics, and track the competition.
It can be wasteful and expensive to try and sell the product or service to everyone without marketing. Group or segment your future customers based on specific features helps to concentrate your marketing efforts.
Therefore, use these online marketing strategies while you sell custom mugs in your eCommerce store.
Social media marketing:
Promoting your company through your official websites on Facebook, Instagram, Twitter, LinkedIn, etc.
You always have more insight into your type of company, which social media platform(s) would suit you if you are not sure where to start.
For example, the mug printing company is a company that can draw individual customers who seek creative cups or businesses that search for custom tape for donations for their customers or workers. It makes it ideal for outlets for all kinds of audiences – formal and casual.
With your mug printing business, Instagram and Facebook will function as both formal and informal audiences, which is more appropriate for audiences than LinkedIn.
Optimization of Search Engine:
Your platform is like a 'representative client.' You can't worry about anything from your website/store without making sure that your company shows up in search results. Concentrate on SEO techniques to illustrate your online presence to a broader audience.
It would be best to play with a mix of SEO techniques to learn which strategies work best for you.
There are a few general SEO techniques-
Optimization of the content of your site by right keywords
Ensure maximum loading speed for your website,
Make sure your website responds to any unit, screen size, and so on.
Paid Marketing:
Marketing search engines are often the choice for longer durations to produce better performance. You can invest in paid advertising by growing your brand recognition quicker and easier if you believe you can afford it.
Email Marketing:
Email marketing, while traditional, is still an excellent choice to connect individual customers and customize the goods according to their needs and requirements.
Surveys such as an after-purchase survey, satisfaction survey, or an email after-complaint settlement survey allow the consumers to get involved and know what they think. Accordingly, you can strategize or improve your revenue-generating strategy for your business plans or goods.
Ready to Sell:
A mug printing company may be a good idea if you have the flair of imagination and want to strike gold at a business.
You can quickly start your mug printing company with a few careful steps and promptly make a profit.

Do you have printers? Are those printers sitting idle?
Become a Print-on-Demand dropshipping app like Printful or Printify. Dropship your merchants' orders.
Know more