Last Updated on: 30th December 2022, 12:51 pm
Custom Promotional Products are the key to today's business market. Do you want to know what are the best-selling custom promotional items in the market – it's here!. Nowadays, the Internet is changing the way businesses sell products.
With the advent of the eCommerce industry, it has become much easier to reach a wider audience. It has also paved the way for businesses to enable the customization of products. In the beginning, people were reluctant to shop online especially when it came to sharing their personal information.
But today, they are shopping more comfortably all thanks to the sophisticated security features of modern e-commerce websites. That being said, physical stores still exist and continue to thrive. But, they are not able to provide the diversity of online stores. From all the customized products, which are in plenty, a few selected products are in high demand. Today, we are going to discuss just that.
Hottest Selling Custom Promotional Products in Today's Market:
1. T-shirts and Clothing Items: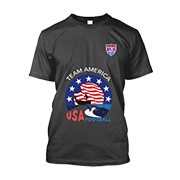 T-shirts are probably the most demanded custom promotional products in the market. With both online and physical stores providing customized t-shirts, it has taken the world by storm. Today, it has extended to customized hoodies, caps, and even shirts. This is one of those businesses that never goes out of fashion. Globally, teenagers and adults adore T-shirts, so the demand has always been surging. Companies have always hit the correct target audience especially when it comes to customized and designed T-shirts.
2. Phone Case: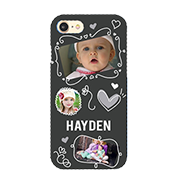 iPhones basically popularized phone cases. Since then it has become a must-have for every smartphone owner and we already know the rising demand for smartphones, same is the case for phone cases. However, today customers are looking for a more personal phone case. This is where customization comes in. Customized phone cases are the latest demand for phone accessories. Customers want their own design, images, logo, and personal message on the phone cases. No wonder we see so many online stores offering customized phone cases.
3. Greeting Cards: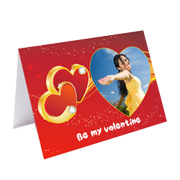 Everybody loves greeting cards, and this is the reason why it is a highly sought after custom promotional products. People today want their greeting cards to have their own design, and a personal message as well as to have the sender and receiver's name printed on them. Many big companies like Hallmark are already providing customized greeting cards, It's time that others should step-up too because this trend is not going away anytime soon.
4. Mugs: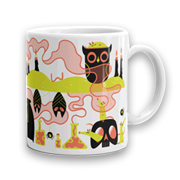 Who doesn't like coffee! Customized coffee mugs have been in demand for quite some time. From teens to adults and senior citizens, everybody needs their favorite mug. There's no better way to make your mug unique than with customization. There are many brick and mortar stores that offer mug customization too but nothing beats the variety and diversity of online stores.

Do you have printers? Are those printers sitting idle?
Become a Print-on-Demand dropshipping app like Printful or Printify. Dropship your merchants' orders.
Unlimited Merchant stores. Dropship and Fulfil Merchants' orders. Manage merchant invoice, sales commission, etc. Merchants sell the designed products in shopify, etsy stores, etc.
Know more
5. Notebooks: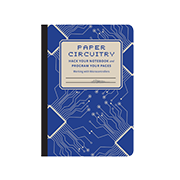 Yes, Notebooks! It is one of the most sought-after custom promotional items, especially by children. By customized notebooks, we mean customized notebook covers. Usually, children want their notebook with a unique cover with their favorite cartoon character and their own name printed on it.
Many adults also are willing to pay more for a customized notebook. They may want a customized diary or a journal too. More than customized notebooks the covers have been a huge hit worldwide. Children craving for customized notebook covers and becoming awe-inspired by the likes of Marvel and DC superheroes.

Do you have printers? Are those printers sitting idle?
Become a Print-on-Demand dropshipping app like Printful or Printify. Dropship your merchants' orders.
Know more