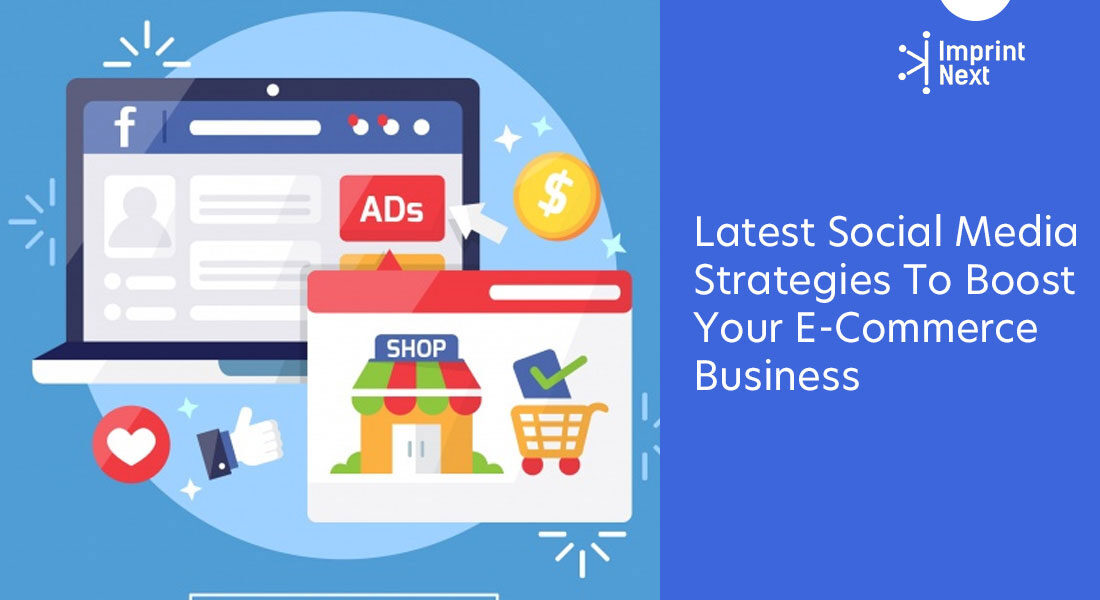 Last Updated on: 26th November 2021, 09:46 am
If you have an eCommerce business, you must be well aware of the importance of social media strategy to boost your e-commerce business. Today, over 90% of users are turning towards social media to make a purchasing decision. Many also say that they prefer product recommendations from their peers as well.
Today, we are going to explore the social media tactics necessary to thrive in this competitive market.
Social Media Strategy for E-Commerce Website
Boost traffic and grow your e-commerce business with this social media strategy which helps you to go step ahead instantly.
1. Augmented reality will be mainstream:
When Apple announced the iPhone 8 and the iPhone X they introduced a new chip that enables a phone to provide users with augmented reality experiences. We believe it will have its initial impact on mobile gaming and later on, social media platforms will find ways to incorporate this technology as well.
2. Instagram stories:
Today, nearly 200 million people are also using Instagram stories each month. It may be just one year old, but its already taking the world by storm. By the end of 2018, nearly 50% of all Instagram users will be using stories. This means brands would also be employing it as a part of their promotional activities.
3. Influencer marketing:
Nearly all marketers who employ influencer marketing strategies believe that it works for them. Many companies such as the North Face and Hubspot use social media as a tool to connect to new audiences and increase engagement with existing audiences. We expect to see more brands embracing influencer marketing strategies to higher success.
4. Focus on Generation Z:
A recent study has found out that Generation Z is more valuable to organizations than millennials. The oldest in the generation Z is 22 years old. Because they are just entering the labor force, they will have increased buying power in the future. Brands will shift their social media strategies to be more inclined towards the youngsters

Do you have printers? Are those printers sitting idle?
Become a Print-on-Demand dropshipping app like Printful or Printify. Dropship your merchants' orders.
Unlimited Merchant stores. Dropship and Fulfil Merchants' orders. Manage merchant invoice, sales commission, etc. Merchants sell the designed products in shopify, etsy stores, etc.
Know more
5. Messaging platforms:
In 2020 we expect brands to invest more time and money in connecting with consumers on messaging platforms. We will witness the extensive use of AI, voice assistants, and chatbots that will offer personalized shopping experiences on platforms such as messenger, WhatsApp, and Kik.
6. Live Streaming:
Today, live streaming has become a mainstream part of social media. Brands big and small have started using live streaming to capture the attention of their followers. In 2018-19, more brands will begin to realize the power and will incorporate it at least monthly.
7. Digital Hangouts go mainstream:
As we have seen how videos had such a big impact on social media, we will also more likely to see live video and group hangouts to be integrated into the social media platform itself. In 2020 it will go mainstream with brands using group hangouts to personally talk to customers and get insights from them directly.
Facebook has been working on a project called Spaces that enables friends to connect in VR. We already know that it owns Oculus, so it's not a surprise that the social media giant is working on this exciting new technology. Probably by the end of 2020, we may see it go public.

Do you have printers? Are those printers sitting idle?
Become a Print-on-Demand dropshipping app like Printful or Printify. Dropship your merchants' orders.
Know more