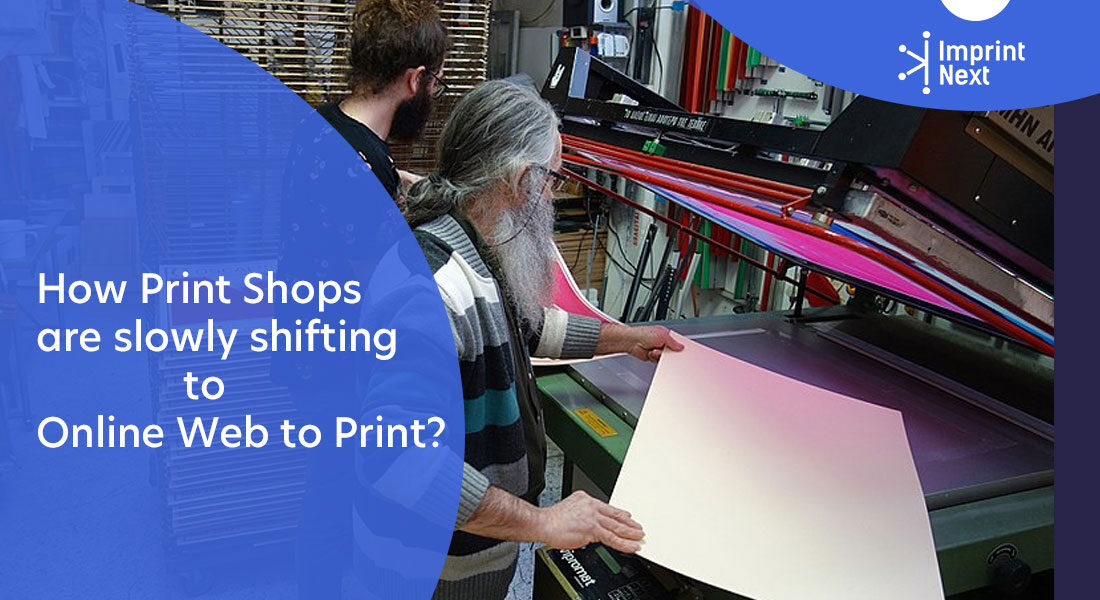 Last Updated on: 26th November 2021, 09:46 am
A web to print software suite has the same capabilities as desktop software with added tools specifically for print businesses to facilitate customers' orders through an online interface. For the customers, the software enables them to upload their artwork and images. Customers can use it on their products.
Furthermore, they are allowed to design their templates extensively as per their needs. For its lower production costs, efficiency, and ease of use, web-to-print software has proved to be beneficial for both print shops and customers.
1. Simpler, Faster, and Efficient:
With just a few clicks, a web-to-print solution can be tweaked to produce designs for some products such as business cards, brochures, calendars, and flyers to name a few. Today, for the print business employees it has become dramatically easier to set up these designs using the web-to-print solution than setting-up with prepress equipment.
Previously changing font type and size used to be a cumbersome process, but today with the e-commerce extension, it is only a few clicks away. From an economic point of view, the web-to-print e-commerce extension has the potential to bolster print shops by enabling their employees to accomplish more in a shorter time.
2. Business Possibilities:
With a website and a web-to-print e-commerce extension, a local print shop can open up to a potentially global audience. Businesses can reach a broader local and international audience efficiently. Customers from varied demographics can create accounts and order print materials through the extension, which later can be shipped out after completion.
Although customers can upload their images and clipart, web to print software suites come with preloaded images and designs which customers can use directly on the product of their choice. Business owners can employ such extensions to keep track of customers' past orders and designs as well as store customer contact information.
3. Compatibility and Ease-of-use:
Among all features, the most important one for web-to-print e-commerce extensions is its user-friendliness. It should have ease of use from a customer's point of view. It must also be easy to install from a business owner's point of view. Most business owners and customers come from a non-technical background. Hence they need to find menus and tools quickly. Moreover, it should be easy to navigate for customers when they are shopping online.

Do you have printers? Are those printers sitting idle?
Become a Print-on-Demand dropshipping app like Printful or Printify. Dropship your merchants' orders.
Unlimited Merchant stores. Dropship and Fulfil Merchants' orders. Manage merchant invoice, sales commission, etc. Merchants sell the designed products in shopify, etsy stores, etc.
Know more
Today, print shop owners are looking for an eCommerce extension that can integrate with their existing websites. In earlier times, businesses made bespoke software specifically for the particular site. But new web-to-print e-commerce extensions are compatible with multiple technologies. Hence they fit seamlessly with various web platforms. It makes sure that print shops will not have to create a new website. This way, it will not lose any existing traffic or search engine rankings.
4. Expand Business Reach:
Many print shops want to expand their business to reach beyond their local customers. However, opening a second shop may not be feasible for them. Here, an online e-commerce store with the web to print software will be the best solution. It will provide an alternative to reach broader customers at different demography. The cost of an e-commerce extension is relatively lower than creating a second commercial location. Earn back the investment quickly with increased customers.
Web to print applications and e-commerce extensions improves the efficiency of print shops. At the same time, it will provide a user-friendly online store to its customers. Adding this technology is an affordable option for business owners. It enables them to expand their business reach, as well as streamline business workflow.
Conclusion:
With the evolution of e-commerce, web2print has become a popular choice among customers.
It is an opportunity for businesses to expand their customer base by selling custom products online. Thus, growing your business from serving locally to globally.

Do you have printers? Are those printers sitting idle?
Become a Print-on-Demand dropshipping app like Printful or Printify. Dropship your merchants' orders.
Know more