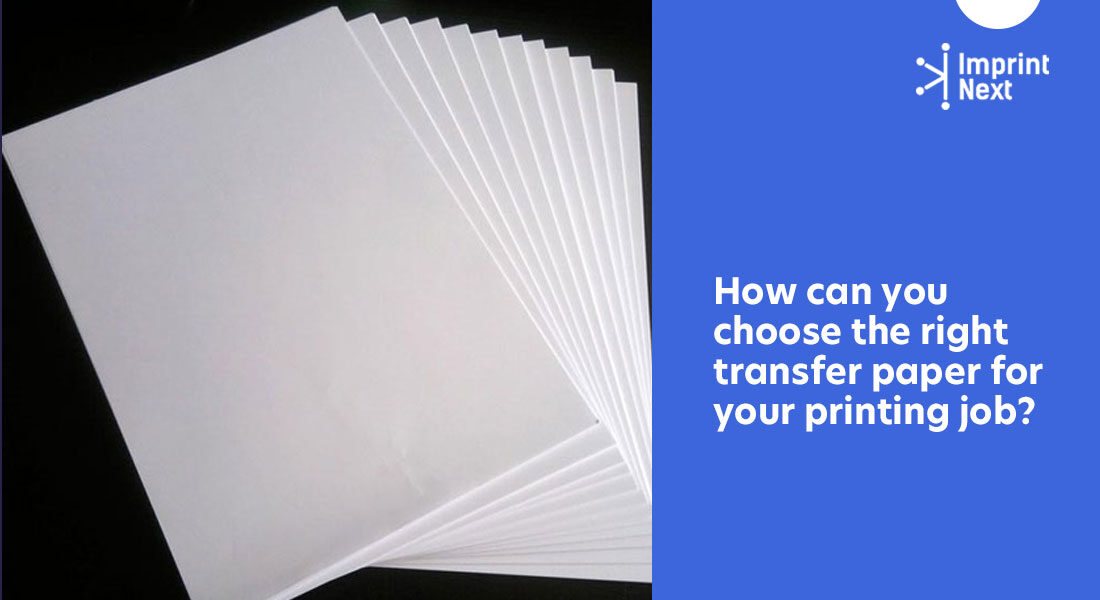 Last Updated on: 26th November 2021, 09:46 am
The right transfer paper is necessary for your printing job as it makes your printing job economical. Most importantly, it reduces both ink consumption and hidden production costs. Choosing the right transfer paper depends upon a few factors like application area, type of job, printer specifications, ink composition, etc.
Moreover, some other aspects involved such as transfer rate of paper, dwelling time, transfer productivity, and coating mixture. Overall, the type of application and printing types determine the features a transfer paper must have to fulfill your job.
As discussed above, for high density sublimation ink, use thicker transfer papers, If you use high-density sublimation ink, you can use thicker transfer papers, whereas thinner papers are required for high speed printing. Even printer type is a significant determinant of choosing the transfer paper.
Your transfer should perfectly work with the printer brand and model. Similarly, your transfer paper must gamut with the ink. Because it is one of the most key factors to get a good quality production output.

Do you have printers? Are those printers sitting idle?
Become a Print-on-Demand dropshipping app like Printful or Printify. Dropship your merchants' orders.
Know more