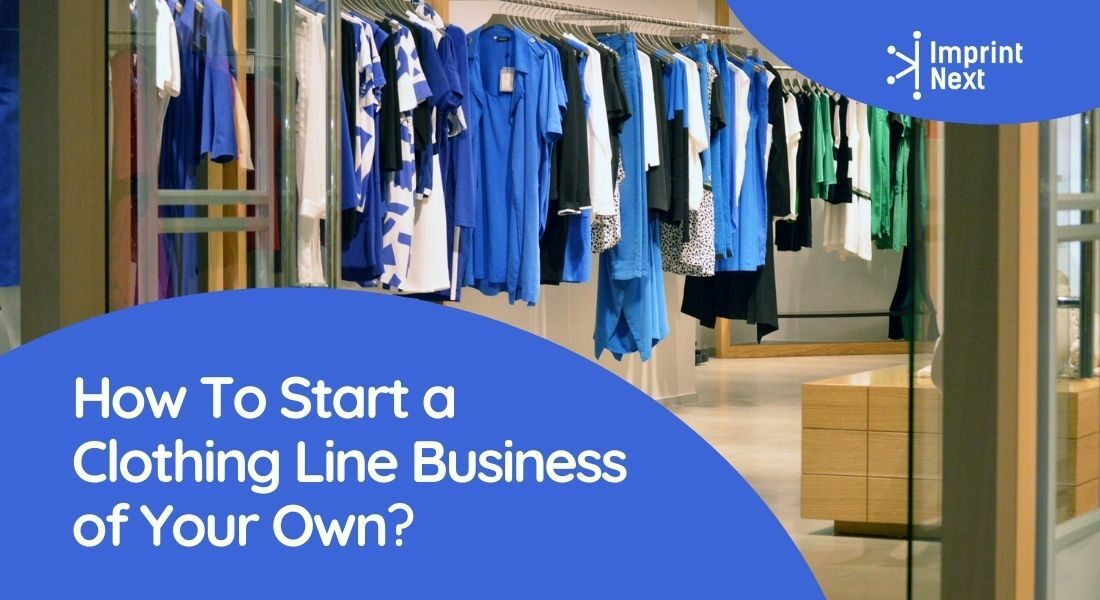 Last Updated on: 16th November 2023, 12:04 pm
When you are starting a clothing line, you must be well aware of all its aspects "How To Start a Clothing Line Business of Your Own." Sure, it is a rewarding experience, but it also takes research, hard work, and industry know-how. For creative entrepreneurs, it is an exciting experience.
Be it a simple printed apparel line, or you are willing to create a whole new collection, this blog: How to start a clothing line business of your own will walk you through its processes and pitfalls.
More importantly, you need to involve yourself in the sourcing and production line, which will demand much of your time, effort, and money.
Only clothing designs won't work. You have to master marketing, production, and selling. Work and progress keeping in mind the large competition it involves. You must be well aware of Nike, Adidas, or Levis. Their robust marketing strategy and years of brand presence have strengthened them to stand alone as a successful clothing firm.
However, you need not worry. With an increase in demand for a clothing line, especially custom clothing, you are never in short of valuable consumers.
Here, we will show you in detail about solving the problems of those who want to start with minimal investment and those who wish for a larger-scale production clothing company.
How to Start a Clothing Line and What are your options?
Before starting a clothing brand, you need to decide on the type of apparel you want to sell. We advise you to start with something for which you already have a good idea. [DTG vs. Screen Printing]

Do you have printers? Are those printers sitting idle?
Become a Print-on-Demand dropshipping app like Printful or Printify. Dropship your merchants' orders.
Unlimited Merchant stores. Dropship and Fulfil Merchants' orders. Manage merchant invoice, sales commission, etc. Merchants sell the designed products in shopify, etsy stores, etc.
Know more
For some, it could be an opportunity to express their creativity by designing a new line of products that best represents their style and personality.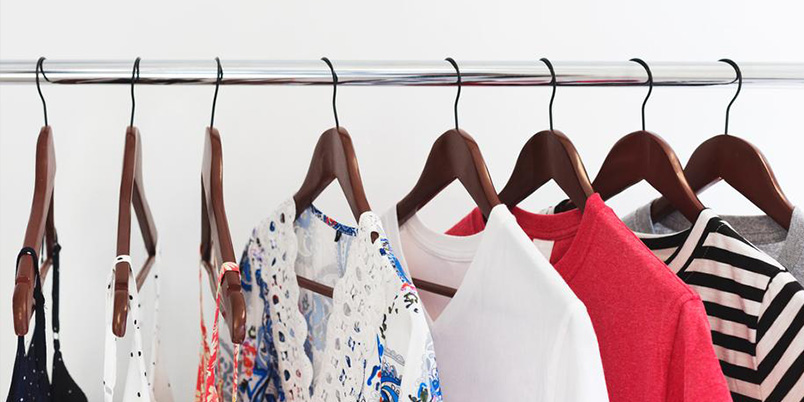 Here's a list of apparel you need to consider for your brand:
Shirts (short sleeve and long sleeve)
T-shirts
Leggings
Denim
Hoodies
Outerwear
Innerwear
Casual Wear
Sports apparel (Golf, Basketball, Baseball, Soccer, Rugby, Tennis)
Three Distinct Clothing Line Business Model
Each clothing product has its opportunities and challenges, but first, you need to decide on your clothing company's business model. The three most common business models include
Private Label Line
Custom Cut Line
1. Print-On-Demand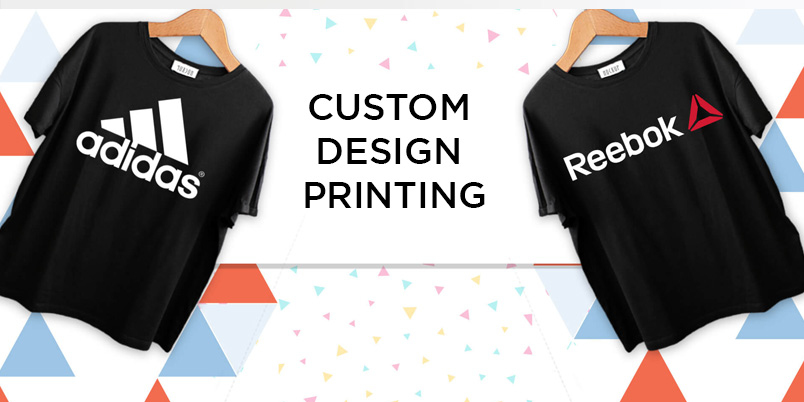 Print-on-demand is when customers design products like t-shirts, shoes, caps, etc., that the seller prints upon the products and delivers to the respective customers. In short, sellers print to what the customer demands.
How to design clothes: It involves printing your designs on standard blank apparel. The most comfortable options to start with, especially for entrepreneurs who have a low budget. Plus, it's perfect for a fully-automated business.
This way, you can design your clothes as well as custom t-shirts.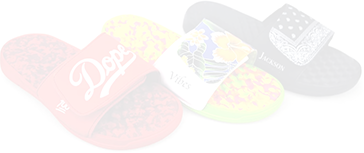 Boston based custom slide sandal maker has become $10 Million company using an online designer and unique growth marketing.
Read more
However, this type of business model's most significant setback is that it produces minimal profit margins and doesn't have much variety of apparel to offer.
It is also called has DTG printing process, which uses individual inkjet printers to print ink directly on the apparel. However, these printers can produce high-quality prints with high accuracy.
Moreover, you can integrate t-shirt design software on your website. For this, you will need custom ink and blank t-shirts, which you can get from brands such as SanMar. Just choose one best from the top 20 blank t-shirt suppliers which I have collected for you.
Pros
Demands no set-up cost
Produces high-quality prints
Has unlimited color options
Great for one-offs and low order quantities
Can be printed on a variety of apparel
Cons
The massive production run is expensive.
It doesn't facilitate volume discounts.
Limited finishing options and print product selection
2. Private Label Line:
It demands a little more involvement from the business owners, generates a higher margin, and offers great personalization options.
At the same time, it takes a little longer and costs more to set up your business. You may even have to set up your clothing design websites and find ways to make your clothes.
Take an example from the Ivanka Trump clothing line!
The process involves buying a bulk amount of new clothing products to which you need to add tags, labels, and prints.
Because you will buy bulk inventory upfront, you will have to arrange for warehousing and shipping beforehand.
Because you purchase apparel items in bulk, you get better pricing, which facilitates more significant margins.
Instead of selling products straight from the printer, you purchase an inventory upfront, giving greater control over the final products and adding other details such as tags and labels.
On the other haW nd, it enables you to increase your brand's value and garner higher profits.
It also enables you with more cost-effective and high-quality printing processes such as screen printing.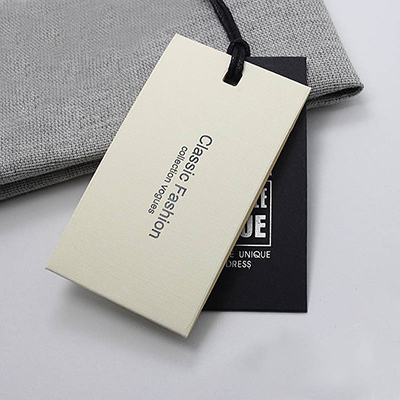 Pros
Cost-effective for large-scale production
Give volume discounts
Higher ROI
Cons
For large inventories of designs and sizes, it is not cost-effective.
It can only print simple designs and not photographs.
You have to set a minimum order quantity.
Manage inventory and ship yourself
3. Custom Cut Line:
A custom cut and sew clothing line means you are crafting a professional brand. You have to talk to the clothing designers, get sketches, create patterns, sourced fabric, and manufacturers. Plus, you have to pay for the full production run.
In the beginning, it can be an intensive process that may take several months to get started.
You will also have to find a manufacturer who will agree to do smaller runs. You have to work with the pattern maker and then create some samples before getting to the finished product.
Even a few samples will cost you thousands. Furthermore, you will have to produce a complete run with your manufacturer and need to stock inventory.
You even have to develop a shipping strategy to get your clothes to the customers.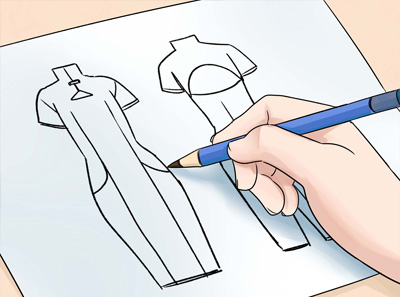 Pros
Create a 100% custom product
Increased brand value and brand presence
Higher ROI
Cons
High startup costs
Involves complicated business aspects
It takes time to launch your product.
Not in Trending
More Focus on own choice
More Imaginative
Emotional Decisions on select designs
Factors to Create a Successful Brand:
Before setting up your t-shirt printing business, you need to get a few things right. Here are four elements you have to figure out.
Niche
Design
Quality
Brand
1. Niche Market:
Niche is a particular sub-category within the category of products. For instance, under the category: Camera, you have a sub-category called "DSLR." That is your niche. It is necessary for every business to specify its niche market, especially if you want to know how to start a clothing line business.
By focusing on a specific group of people, you will be able to market your brand and make it more affordable easily; you will have less competition and enjoy higher customer loyalty and brand value.
For example, if you create clothing items with funny slogans or hoodies, you would be targeting a broad market, which is already a developed market.
But if you narrow it down, you will target better, such as religious slogans, slogans for firefighters, business quotes, etc.
2. Design:
When it comes to design, you need to connect with your target audience. Be it printed, or embroidered it needs to look great, especially in the eyes of your target market.
If it failed to appeal to your target audience, you would be losing business.
You must have realized by now that most popular brands are relatively simple, eliminating the concept that designs need to be complicated to get good sales.
3. Quality:
As per a report by Marketing Metrics, if a customer is satisfied with his previous purchase from your company/firm, there is at least a 60% chance that the customer will make one more purchase.
It happens when your product/service quality is up to the customer's expectations for their return purchase.
Take an example of a BTO Sports-A bike accessories company that strives to deliver the best quality products to build trust among its customers.
In the same way, quality is a paramount factor in clothing items. You can fool someone once, but you can't do it twice.
If your prints fade and crack away from the first wash, you won't be creating recurring purchases.
Have to carefully create the quality of clothing items and the composition of the materials.
We need to take care of how it fades, shrinks, and how long it lasts. You need to maintain your quality so that the customers would love to wear it and encourage word-of-mouth marketing.
4. Brand:
A brand tells its customers what they can expect from its products and services. It differentiates you from your competitors based on what you offer your customers.
Brand identification is an essential feature of marketing that has great importance in most business results. As per a report produced by the Marketing Accountability Standards Board (MASB), brands contribute 19.5% to overall sales and profits and add value to a firm.
Take an example of Coca-Cola vs. generic soft drinks and Nike vs. local. Be it any generic soft drinks or apparel; both are on the top due to powerful brand identification.
Therefore, the brand of your clothing line is the lifestyle associated with it. You have many ways to highlight your brand like:-
Creating your brand logo
Prepare a tagline
Design banners & templates
Setup an online website for digital marketing
And most importantly, be true to your service.
Almost all successful clothing companies have a strong brand presence.
A strong brand presence encourages and establishes your target market. It determines the number of purchases and repurchases you will receive.
How To Stand Out in the Crowd?
The apparel industry is one of the most saturated sectors; you need to create something different to stand out.
You need to have clarity and a vision to create something different to buy your products.
So, here's how to set yourself apart with your clothing line.
01. Create a Unique Design:
A survey reveals that 56% of customers regularly buy from the most innovative companies that introduce new products and services. Source- Salesforce
Bring something unique to the market that a customer finds new and interesting.
A simple way to lead the market is to come up with your design. If you get your graphics and images smart and witty, you can set yourself apart in this already saturated market.
However, there are chances that the consumers won't like your new model/thought. Do proper research before you start with a new idea.
02. Fit and Style:
Fit is an essential aspect of style. Based on generic measurements, a cloth is made. It is nearly impossible to create an ideal fit cloth, considering every individual with a different height and body size.
Cloth may not be perfectly fit, but an average clothing measurement works well with most consumers.
In addition to the above, every clothing brand has a different sense of style, which creates a distinct brand image. For instance, Levis manufactures jeans that depend on the waist size(that most companies focus on) and thighs and the entire lower body.
You, too, should create a unique fit and style for business professionals or youngsters. It rests upon you to decide what form you want to make.
03. Brand Image:
With your brand image/logo, customers can relate to your brand's story you are in business. If your customers can connect well with your brand, you must say that you have successfully created your brand name.
That is where comes the turning point. As the top brands' practice, you can demand a higher price for your products even if the quality is relatively the same as other less expensive brands.
04. Niche:
People often ignore this topic, but this is where market research comes into the picture. You choose a product that suits a demographic area, requirement, culture, style, occasion, etc.
Serving specifically for your niche market in itself is the point of differentiation. Know your target audience. If you have figured out what your target audience wants, you can set yourself apart in the industry.
05. Material and Quality:
The type of material you use for your clothing plays a vital role in differentiating your brand. It depends on how the fabric performs, such as if it's comfortable, warm, light, skin-fit, airy, etc., and the overall quality and weight will also decide how your stand out in the crowd.
Create A Business Strategy For Your Brand (10 Hidden Tricks)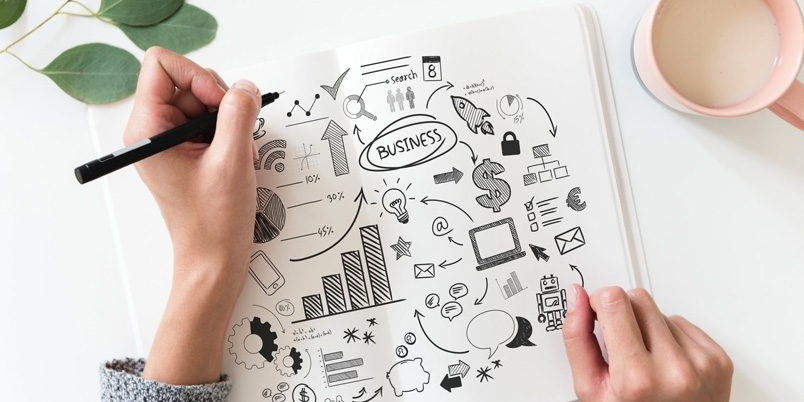 01. Stay committed:
From the beginning, you need to realize that opening a clothing line takes time, money, patience, and commitment. You need to strategize your efforts and hard work to get the expected results.
Break down responsibilities and to-dos into smaller chunks so that you can address every aspect of your business promptly.
Hire experts and delegate work for easy management.
Willing to know and apply new things. Ensure all the pros and cons for the new practice you adopt.
Do not overlook silly mistakes and loopholes. It may ruin your business.
Be patient and persistent in your practice. The results won't come the next day.
Weekly/monthly review of your progress and regress.
02. Figure out your business motto:
Without a goal, you have no reason to run your business. A business with a dangling intention is similar to a structure without a foundation. You will soon fall from the purpose you intended to start your business. To stay connected to what you intend, start:-
Drafting your business motto, company descriptions, product overview, and executive summary.
Summarize the critical components of your business model in simple words
Finally, don't shy away from expressing your views to your customers.
03. Organize your paper works:
Often clothing companies overlook legalizing their business. While setting up their activities, clothing company owners should figure out their tax structure and legal name. Individuals should consult tax specialists, and lawyers and organize their paperwork.
Categorize your priorities like the financial statement, invoices, contracts, etc., for client/customer.
Digitally backup your records. It is the best way to go paperless. It also helps you keep some peace of mind that you can always access the files/information that you need.
Remove unneeded paperwork. If your paperwork dates back more than seven years, you need not keep it to pile up your storeroom with unnecessary paperwork. Simply removing those records does not matter with the present standards.
04. Prepare for manufacturing:
To start a profitable clothing business, your perspective on what segment you want to begin with. I mean to say whether you manufacture luxury products or focussing mid-market customers.
For instance, you can manufacture jeans worth more than $300 or less than $41. You must decide which market segment you want to target.
After your initial setup, you need to know where to produce your clothing line. It is a significant decision. The initial quality of the clothing line will decide the future business reputation. You must also consider outsourcing your manufacturing process.
You can establish your manufacturing industry or purchase from blank suppliers with prices as low as $1.
One more way:-
If you want to create your private clothing line, then follow the steps:-
Create clothing designs,
Send this design sample to the clothing manufacturers like "Makersvalley,"
Get a sample of the output product.
Finally, place the order if you like.
05. Create a pricing model:
Figure out your fixed and variable expenses and decide on a pricing model. To ensure profit, you need to establish retail rates higher than the costs.
Your target should be to earn a profit margin of 30% or higher than your expenses.
While creating a pricing model, you should consider these few points:-
Benefits you get from the product in terms of profit.
Is the product valuable to your customers? If yes, then to what extent does your price not hinder purchasing a product.
The size of your target customers. Do your product focus on a larger group of like-minded customers. Yes, like-minded because there will be few who may not like your product.
Ensure how competitive your product is. That is to say; your product may face high competition in the market because of other people selling similar products.
Most importantly, market demand shall be your primary focus before starting a business, especially the clothing line. Suppose people in your area prefer buying women's apparel to men's. Therefore, selling women's apparel, shoes, etc., can be profitable for you.
06. Market your brand:
Start building your brand from the very beginning. Get your word out, and contact your target customers through email and social media.
Moreover, you should create your marketplace and have an e-commerce store for better customer reach you can.
Branding does not mean marketing your product only. It is also valuing the customers who purchased a product from you.
It increases trustability that connects you with your customers. As per the report by Nielsen, 68% of consumers trust consumer reviews/opinions online.
Therefore, willing customers carry a good impression on your brand that further push your product among the other group of individuals like friends, relatives, and forums. It is a recurrent marketing strategy for branding your business.
07. Developing Brand Image:
Your brand image is the personality of your brand, which makes it immediately identifiable. It also includes the visual elements that customers think of when they recognize a particular brand.
That may include your logo, brand colors, fonts, color theme, aesthetics, and overall design. So, how do you create your brand image?
08. Create a Moodboard:
It collects images, photos, colors, and other media snippets that create a brand impression. It is the perfect way to bring together your design inspiration and style in one place and decide on how you want to present your brand.
You can create multiple online tools such as Pinterest, but the best way is an excellent old whiteboard and design cutouts.
09. Choose a Color Pallet:
Next, in the branding process, you need to choose a color palette that best represents your brand.
You must choose a color that sets the right mood and sends the right kind of vibe for your brand. Then you need to keep it consistent across all channels.
You can use Adobe Color tools to pick and refine your color pallet.
10. Creating a Logo:
For creating a logo, we always suggest hiring an experienced clothing designer for the job. However, you can provide some initial sketches for inspiration. But, if you are on a tight budget, you can create and get inspiration from LogoJoy.
Turning Ideas Into a Product – 6 Steps for a Great Start
When you are new to the clothing line business, you need to partner with multiple other businesses, from pattern makers to design partners, production partners, and everything in-between.
A general outline of clothing product development.
01. Designs:
The design phase typically includes the concepts, which are in the form of sketches. Some produce it digitally, and some on paper.
However, most creators today run sketches on paper first and eventually turn them into digital sketches using Illustrator software.
02. Tech Pack:
A tech pack contains all the details and technical specifications of the production. It is like a blueprint for your apparel production that provides manufacturers with the facts needed for smooth production, including its design, materials to be used, measurements, accessories, etc.
03. Pattern Making:
In this process, the drawings and sketches are turned into patterns that will be used for production. It includes the grading process, where each design is graded up or down to create more patterns for other sizes of your apparel line.
04. Sourcing:
You will have to find and communicate with multiple manufacturers to see the best option for your production job.
05. Getting Samples:
Before you go full production, you need to get a batch of samples from your chosen manufacturers to decide on the improvements it needs and identify any underlying issues.
06. Actual Production:
The step where you go for actual mass production of your apparel products.
How To Pricing Your Apparel – 7 Key Things to Remember
Here is the list of prices you need to consider:
Cost of pattern making, tech packs, as well as other product development processes.
Cost of making samples.
Material costs such as fabric, buttons, zippers, etc.
Transportation cost
Labor cost
Shipping cost including between you and factory of materials
Production cost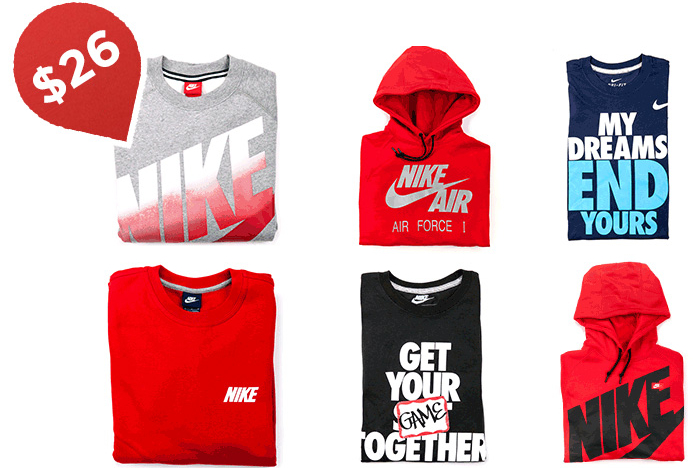 After adding up all the above costs, you will determine whether you need an in-house production facility or an overseas factory.
Figure out the budget that best fits your future needs.
To decide how to start a clothing line business, you have to figure out your products' costs and decide on your apparel production.
Now you can start a clothing line.
By this time, you have already known how to start a clothing line in the market, and you are in business. However, there is one more step after this, and that is branding your product.
Run successful ad campaigns to do digital marketing to reach a more extensive customer base. You need to give deals and offers to connect with them and get feedback to develop your product better. You can use both print and digital media for your marketing campaign.
Conclusion:
In conclusion, the systems and procedures are clear to you to start a clothing line business. Moreover, it may seem to be massive to at your initial step into this business, however, focus on one step and wait for the outcome before jumping to another.
You may choose to start with any clothing line business, but remember, you must be fully loaded with all the resources, tools, and information about the product you choose to start.
Lastly, my web-to-print industry experiences will help you go further to what you decide the next.

Do you have printers? Are those printers sitting idle?
Become a Print-on-Demand dropshipping app like Printful or Printify. Dropship your merchants' orders.
Know more