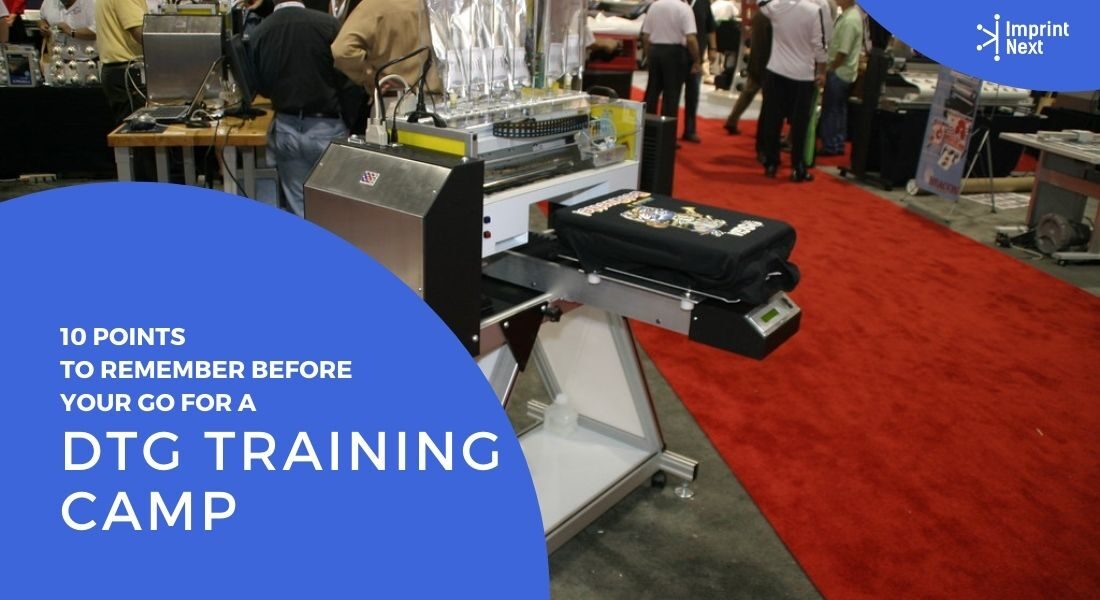 Last Updated on: 24th November 2023, 09:14 am
It is easy to visit a trade show and see professionals make impressive goods using their equipment. When deciding whether to make a purchase, as a buyer you probably ask some questions:
is the equipment reliable?
Is it economical?
Can the applications be completed?
Has it a strong guarantee?
Are the preparation and assistance included?
Let us concentrate on this latter topic, including why it is relevant, what to look for when offering, and some red flags which might require a more prudent approach.
Garment-decoration machines, like DTG printers, can be costly and manufacturers spend a great deal of time designing goods. Many providers sell and earn a percentage of wholesale through a dealer network. They make their margins here, which are normally near.
1. Avoid Dealers focussing on sales:
Nevertheless, dealers should give such benefits to encourage good customer experience. Not all dealers are made equal, many are focused on selling and little else. As a buyer, weed those dealers out and find someone who values the relationships between customers.
The equipment used in our industry is also a chance for reciprocal partnerships involving the purchases, support, and even more equipment of potential consumables.
Plan your reseller as far as you're searching for the machinery.
2. Get Basic Training Details
Are free courses available? Does the dealer teach individual lessons or post daily papers online? Does your relationship fit together? All these features and more are provided by a good dealer.

Do you have printers? Are those printers sitting idle?
Become a Print-on-Demand dropshipping app like Printful or Printify. Dropship your merchants' orders.
Unlimited Merchant stores. Dropship and Fulfil Merchants' orders. Manage merchant invoice, sales commission, etc. Merchants sell the designed products in shopify, etsy stores, etc.
Know more
Education is the first step to understand the equipment manufacturer and requirements for your after-sales relationship. If you don't have the experience, you are effectively told that you are yourself.
Given the tight margins of resellers, not everybody can justify the extra costs of customer training. You should know that training is costly and if it is given free of charge by a trader, this is a good sign that he works for you by providing meager margins for establishing a relationship with you.
3. You may be charged Training Fees:
All charges are probably necessary to cover the transport costs of the trainer. Some resellers can not justify free on-site training. It doesn't say they don't care, but perhaps if they offered it they wouldn't be in the company.
It is necessary to rely on a DTG printer trainer as well as maintain reasonable standards for equipment learning.
4. You get less time to practice with longer training:
The longer the trainer is at your place, the less time you will spend checking and error and the host of other tasks. Efficiency is important. Optimize this time and learn as much as possible if equipment needs a day of set-up and preparation.
Don't drag it out because you don't understand it all. Part of successful preparation is ensuring that the equipment can be run efficiently.
Afterward will come all the small knowledge and special applications. Webinars and educational papers are a consideration here.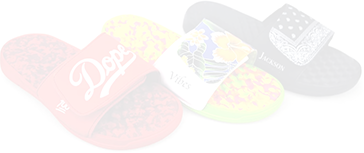 Boston based custom slide sandal maker has become $10 Million company using an online designer and unique growth marketing.
Read more
5. On-site training is not a necessity:
Perhaps via a webinar or phone call, you can get the details you need. The propensity to 'pass the buck' to the teacher to teach everything is part of the problem with on-site instruction. That is incredibly ineffective.
As a customer, spend as much time on your equipment as possible. Set the DTG printer before training, if possible.
6. Mistakes Happen:
Do not be afraid to make mistakes when you are studying the fundamentals so that, because of your experience with the equipment, you can ask questions and absorb more knowledge.
Help the coach to help you, and you will eventually be much effective.
7. Get training Details before you Start:
Get detailed information on all preparation, including the process. Recall listening and asking questions to "see" the feeling.
Not everyone provides what they are advertising, so it is important to explain what you will get when making a deal
8. What if training is done on-site:
If so, how long before the trainer arrives, and what do you do in advance? Is there a webinar or phone call for training? How long is the workout? Is the retailer interested in visiting his site? If so, discover why the visit is paid.
Take touch with the rep and attempt to read his answer while addressing these issues. It is often easy to say if you are incorrect, and ask for an example from a prior customer if you have this example. Tell him about the workout experience
9. Approach a Good dealer:
Please note that dealers who provide training profit for both parties. It is vital to a good dealer that they have a good dealer's experience with you in their future company.
To be frank, everyone can not satisfy and I have never reached 100 percent satisfaction rates from a dealer.
But clarifying what is being offered during training is crucial so you can change your expectations to suit your needs.
10. Ensure availability of customer/training support post-completion:
Another part of training is customer service. It can come in several ways if it has one purpose: to provide timely and efficient answers to your questions.
This can be achieved by telephone or online. Nevertheless, note that both approaches will take time.
Look for short, appropriate, and up-to-date information for the latter.
Remember to ask your DTG dealer after selling help and check the services. This can contribute to more preparation and help to solve problems on the fly.
Conclusion:
Training is a valuable service for you, the consumer. Think as such and take it as no coincidence. Training and preparation, so that you can learn it and get the maximum advantage.
But bear in mind that coaches are there to support and not to take your hand.

Do you have printers? Are those printers sitting idle?
Become a Print-on-Demand dropshipping app like Printful or Printify. Dropship your merchants' orders.
Know more