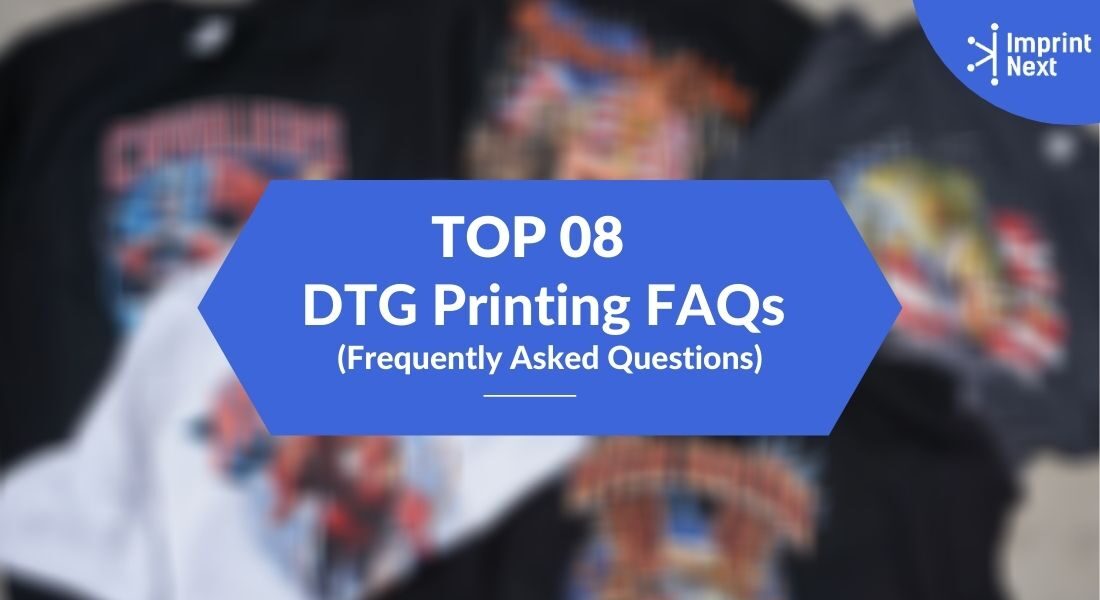 Last Updated on: 13th December 2021, 01:15 pm
There is an increasing transition from screen to DTG printing between clothing decorators who are searching for fully customized, small-volume fast turns. Digital printing has evolved to satisfy this need and it is easier than ever to implement with new technological developments.
However, many screen printers still question how direct-to-garment (DTG) printing offers transition and benefits. The following are some of the most popular questions posed by display printers to improve their production capabilities in DTG printing.
1. How can you easily produce photo-quality prints?
This is a popular question. Your customers probably see additional clothes and photorealistic images with incredible detail. While screen printing, the learning curve, and the necessary resources may require a great deal of time, money, and talent.
DTG printers can produce normal printer results due to their high-resolution output. Moreover, with the best DTG printing practices, you can print large orders in less time. For printing a photo the cost and curve of learning is the same as printing solid texts. In order for you to print any image you see on the computer screen, DTG prints are run according to the same concept that CMYK printers.
The machines can print at least 1.440 x 720 dpi at high resolution and in large formats. That means you can deliver an unbelievably detailed result if you have a relatively decent resolution of 150 dpi or higher.
Take photos, computer, scanner, anywhere directly from a phone, internet. It's easy to modify, add flair and print a professional, photorealistic image.
2. Does it make sense to screen print than DTG or vice versa?
This question underlines the need to diversify your products. A five-color baseball team logo and personalized text are featured in the design. The films, the burned screen, wash-up, dry-out, block-out, drying, screen alignment, printing, printing, clean-up, break down and re-picking are all necessary to print a five-color job for 25 shirts. In brief, it's a lot of work and 25 shirts have to be done.

Do you have printers? Are those printers sitting idle?
Become a Print-on-Demand dropshipping app like Printful or Printify. Dropship your merchants' orders.
Unlimited Merchant stores. Dropship and Fulfil Merchants' orders. Manage merchant invoice, sales commission, etc. Merchants sell the designed products in shopify, etsy stores, etc.
Know more
Take the DTG process into account. Just create the technology on your computer, save it as a transparent PNG file and upload it to your RIP software. After maintenance of the machine is carried out, printing requires pre-treatment, drying, printing, and drying again.
3. Is maintenance easy for DTG Printers?
Maintenance and pre-treatment and drying shirt are easy with the best DTG printers on the market. Thus, in one to two hours a work of five colors can be printed. There are minimal times and costs and high returns.
DTG printing is the most useful for this kind of work. But let's look at a work in a single color (white ink) which is printed on 25 black shirts. It is easy to burn a screen for screen printing, then printing, flashing, printing, and drying the layout. Configuration and disintegration times are small and white ink is cheap and looks great
On the digital side, it takes much ink and maybe cost more than screen printing for a bright white print on a black shirt. You can also set up and print out the job quicker than you have to do before processing and print with the DTG process. Time also is a factor.
Costs for both methods are analyzed here. When evaluating such work, time, and resources should also be considered.
4. Which method will be most profitable and least time-consuming, DTG or Screen Print?
Screen printing works are simple and quick. DTG may be a more logical approach if you can determine the right pricing for jobs requiring two or more colors, especially when it comes to profit maximization.
After all, you're going to make money in business. Use the easiest process and make the most profit.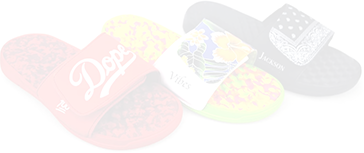 Boston based custom slide sandal maker has become $10 Million company using an online designer and unique growth marketing.
Read more
5. Which is durable, DTG or Screen Printing?
There are but two parts to the answer to this question. First of all, it doesn't mean it's healed just because the shirt is dry. In most applications, a certain temperature and time are necessary for "setting" the print. If the conditions are not fulfilled, it could be washed out.
In screen printing and DTG, this can be done. Follow the guidelines of the manufacturer, conduct wash tests, and establish a policy ensuring that prints are properly cured.
Second, screen printing inks on plastisol, water, and discharge are long-lasting. After numerous washes, which most customers do not like, plastisol can crack and peel, but usually, the problem is bad to use.
The standard has been set for screen-printed washing ink. On the other hand, DTG ink is reputed for sustaining several washes.
This means that a correctly cured DTG print can be as good as a correctly cured screenprint design.
6. Does DTG require a lot of maintenance?
Maintenance is a necessary part of most DTG printers since the process involves the use and flush of a lot of adhesive, water-based ink. The best printers on the market have integrated maintenance, but the ink needs to be managed.
This applies in particular to white ink, which typically does not cause problems with CMYK ink. White ink is the main white pigment in almost anything that you use, namely white titanium dioxide (toothpaste, paint, white fluid correction).
Not everyone has the same white DTG ink. In order to mitigate the accumulation and obstruction, most systems require regular white-ink flushes. Every system needs a sort of manual cleaning, as it is automated to clean components that come into contact with this ink.
You can be shut down for seven days or more without worrying about the system's drying and obstruction.
7. Is screen printing better than DTG for large orders?
Such a statement was true five years ago, but not today. By forming "banks" of printers, many shops are moving to a digital format.
Three to five DTG printers are set up around a forced-air transporter dryer. A quality, fast dryer dramatically increase output efficiency, allowing for the drying of pretreated shirts and the healing of the printed shirts without a warm press at the same speed.
It should also be taken into account the price of productivity. An automatic screen-printing press with 10 colors, for example, could cost over $150,000.
Additional equipment also includes a dryer, washout booth, dark room, tin, screens, film printer, or DTS system.
8. Is it easy to calculate DTG production costs?
The cost of DTG production is much easier to calculate. At $13,000-$18,000, the best printer in the industry is affordable.
A conveyor dryer costs about $15,000, a preprocessor cost $4,000. Actually, for the same price that an automatic press could buy two sets of five DTG printers and one dryer.
Conclusion:
DTG printers that need little maintenance and full customization, very little set-up and breakdown. They can go with an extremely high-quality print production are being moved in this digital direction.

Do you have printers? Are those printers sitting idle?
Become a Print-on-Demand dropshipping app like Printful or Printify. Dropship your merchants' orders.
Know more