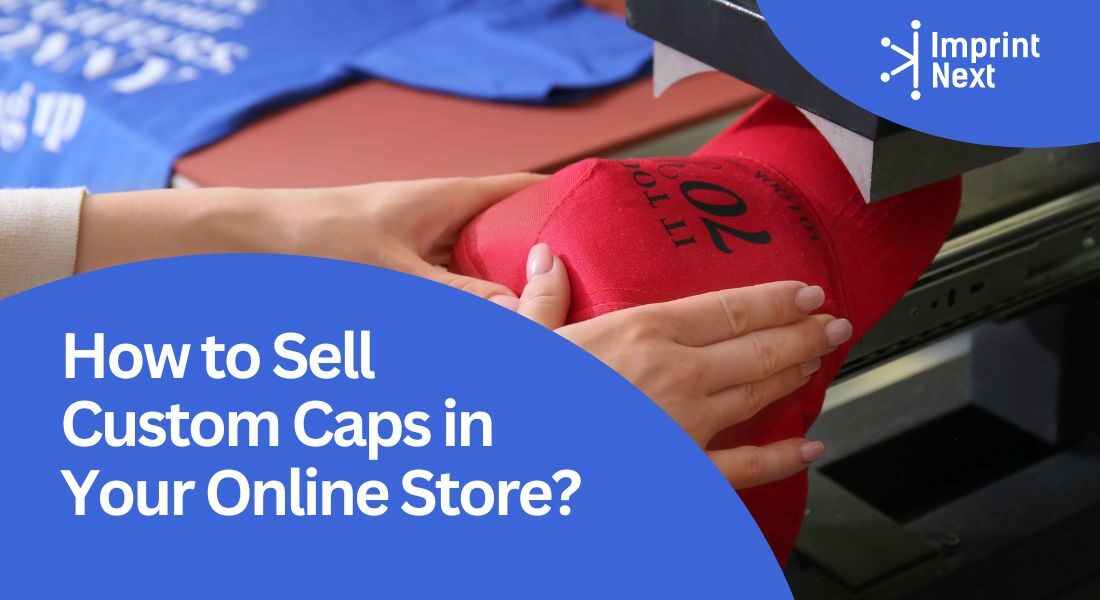 Last Updated on: 19th April 2023, 11:38 am
If you are searching for opportunities to add to your current sales or are prepared to spend your days working for someone else, starting your own company can be a lucrative alternative. While many people use T-shirts as the best product for custom design, tailoring caps with custom cap design software can be lucrative when deciding to become their own boss. And since any business does not have a service, you will possibly have less competition if you plan to follow this path. Moreover, adding customization features can push you greater rights ahead in the field of e-commerce. Therefore, here we will discuss step-by-step methods of establishing e-commerce for the launch.
Hats are never out of style, but right now, they're having a considerable time. From the trucker's hats to torn beanies to baseball caps loaded with slogans, team names, numbers, and graphics, you can personalize every theme. They can also come in a wide array of types, sizes, and various colors if you buy in bulk.
Hats today don't just keep your head warm or cover your skin from damaging rays from the sun. While they are still used for those utilities, they are still a way to display your fashion sense or make a point.
If you want to get into the hair personalization market, there are several ways to do that. There are as many ways to customize hats as shirts, patches, and smears to screen printing and vinyl decals. Check out this guide to learn how to make customized hats for a profit before going into a dip and opening your own shop.
1. Explore the Current Cap Trends:
Before you start your custom hat selling a business, it is necessary to do your homework. Customizing hats is not difficult, but before you dive, it is important to consider some items. To begin with, do some research on different hat types. Wholesale hats come in many ways, and while selling several models can improve profit, you can easily overwhelm by trying to bring too many different styles.
Look at current trends to decide the types of hats are in." Do some analysis to find out which styles and colors appear to be the all-around bestsellers, too. Jumping on trends is fine, but note they come and go. Stocking up on some of the classics, too, means you can still have something that is in demand.
Now is the time to determine where you plan on selling your goods, too. Want to sell your hats online exclusively, or do you think you want a physical store opened? Look at the operating costs and decide whether the first few months will help you to handle them. Consider consulting an accountant if you have issues with financial planning.

Do you have printers? Are those printers sitting idle?
Become a Print-on-Demand dropshipping app like Printful or Printify. Dropship your merchants' orders.
Unlimited Merchant stores. Dropship and Fulfil Merchants' orders. Manage merchant invoice, sales commission, etc. Merchants sell the designed products in shopify, etsy stores, etc.
Know more
2. Customizing Hats/Caps- Step-by-step:
Before you start your custom hat selling a business, it is necessary to do your homework. Customizing hats is not difficult, but before you dive, it is important to consider some items. To begin with, do some research on different hat types. Wholesale hats come in many ways, and while selling several models can improve profit, you can easily overwhelm by trying to bring too many different styles.
Think of the business you want to concentrate on. You don't truly have a target audience if you believe your target audience is everybody." Think about what kind of hats that your customers can personalize. What kind of shapes you want to build, and what kind of individual your product would possibly buy. The best way is to allow customers to design their needs. And, Imprintnext has proved to be the best solution for customizing hats/headwear.
Ideally, a niche where the existing product is lacking should be identified. Finding a hole that you can fill seems to be much more lucrative than breaking into a shallow market.
2.1 Using Patches:
Hats with patches are common at the moment, and great designs can be chosen from no shortage. You can also customize them to make personalized hats with art, slogans, designs, and more.
You must sew the patch on your hat if you plan to go in this direction. Even if the patch is iron-on, it is a better choice to attach them. After all, just a week later, you don't want to sell a hat that says the patch has fielder! You don't need a fancy sewing machine, particularly if you are starting. You can make a patch quickly by hand, even though you don't possess exceptional sewing skills.
2.2 Heat Transfer:
The personalization of vinyl heat transfer (HTV) hats is also a good choice. You could easily transform practically any pattern used for hats (and for other appliances and accessories) with a thermostat, or even iron, by using a vinyl cutter and a bit of imagination. The trick uses something to improve the form of the hat to guarantee ample vinyl pressure.
If this approach is used, it is recommended to customize hats using glitter or HTV vinyl. The seams will possibly be seen if you use smooth and standard vinyl.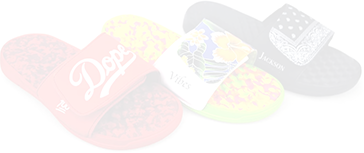 Boston based custom slide sandal maker has become $10 Million company using an online designer and unique growth marketing.
Read more
2.3: Screen Printing:
While the screen printing works for hats most widely used for decorating t-shirts. Keep this in mind; however, once you have the right equipment, the procedure is complicated. Most screen printing systems are designed for flat-like items. You will need to invest in advanced accessories if you want to sell screen printed headwear.
Shots are your best choice for this project with five panels – called "trucker hats." The seam running down a six-point hat's front center gets in the way and can be captured on the screen. Some customers combine patches with the printing of screens to create awe-inspiring designs. The job is shown on a patch and can be positioned anywhere on the cap. Since the patch is flat, no special equipment is required.
Keep in mind that other choices are also available for customizing hats. You can browse custom designs and logos on them with the right equipment. You can also manually decorate it with paint or make it artistic and try various techniques. These are just a few of the most popular choices for those who want to start a custom hat company.
3. Contact a Wholesale Cap Seller:
You don't want to purchase plain hats at your local craft shop or store if you're going to business and expect to make a profit. You want a wholesaler to buy bulk hats instead. It can sound like an overwhelming prospect when you first start. However, it's not as terrifying as you would imagine.
Many wholesalers have a low minimum order quantity, like ShirtMax. That means that you don't have to invest in thousands of hats to earn a lot. Even if you start very small or only need a couple of hats to practice, you can get the required items without breaking the bank.
When you order supplies, remember your target audience and the designs and colors of the customers you want to sell. Take also into account seasonality. Wholesale cap stores can be nice in the fall and the winter, but if you intend on starting your company in the spring or summer months, you probably won't need a lot of them. You probably detected what some of the most common styles are during your research process. Ensure that these are included in your order.
4. Online Advertising:
You don't have to wait for "open" to start publicity! It's clever to make many ads in advance, whether you want to sell or open a physical store online (or both. That makes your company aware and enables you to generate speculation. Start with the social media and website of your company.
Even if you strong niche to sell online with a strong online presence, it is vital in the present economy. Creates an email list and keeps up with the social media accounts that you have created. Send and/or post notifications, connect with people interested in your upcoming business, and start other marketing campaigns, as appropriate. It's now a perfect time to establish ties with the people who will hopefully be your clients in the future.
4.1 Customer Service:
During that process, if you intend to provide customer services, you will probably work to develop items to sell or design sample parts. Take this chance to share online your 'prototypes' and seek feedback. It never hurts having an external opinion before your company officially starts and before marketing your goods to consumers; it allows you to deal with possible problems.
4.2 Display Online Banners for Advertisement:
Often take into account other types of marketing and publicity. In more conventional ways, including home mailers, signs, and even banning online marketing is a formidable tool and has some benefit.
Signage is particularly useful when you intend to open a physical shop. When the site has been secured, show signs and banners prominently to let prospective customers know that your new business will open soon.
5. Collaborate with Popular Brands:
Consider collaborations with other brands and shops. Try to agree to sell the goods to each other. As a person who makes custom hats, for example, one person who sells custom shirts will get a mutually beneficial arrangement.
Give it to the other business owner if a customer is searching for a personalized tee. They can give them to you if someone comes to them looking for a hat. It's a triumph. It's a win.
There are all types of collaboration possibilities, depending on the specific goods and services you deliver. Get yourself imaginative, and don't be afraid to reach out to others!
6. Launch Your Online Business:
By the time you reached this stage, your new business venture had been devoted a lot of time, energy, and resources.
If you're a small on-line company or a big shop, it's time to open your doors, either literally or figuratively, and begin selling. As long as you've done well in the advertising department, it would help if you had plenty of people lined up who are eager to try out your products and services.
Take some "big opening" event. This could be an exhibition or a special sale online in your physical shop. It could even be a mix of both. Your Grand Opening can be as easy or complicated as you want. After all, this is your event! You will attract consumers to make the first few sales, even though you have no big budget, free cookies, or treatments for your customers in the store, or offer a 5 percent discount online.
Conclusion:
Remember: If your sales look a little tricky at the beginning, it's very natural. New companies also take some time to get off the ground entirely. Work on establishing relationships with your new and future customers during this period. Listen to the suggestions (if justified) and make improvements.
Provide excellent customer support at all times and do your best to stay the course even on your harshest days. It takes a great deal of hard work to start your own company, but it can also be gratifying. You're prepared to work hard in the company of your custom hat and potentially find it very lucrative.

Do you have printers? Are those printers sitting idle?
Become a Print-on-Demand dropshipping app like Printful or Printify. Dropship your merchants' orders.
Know more