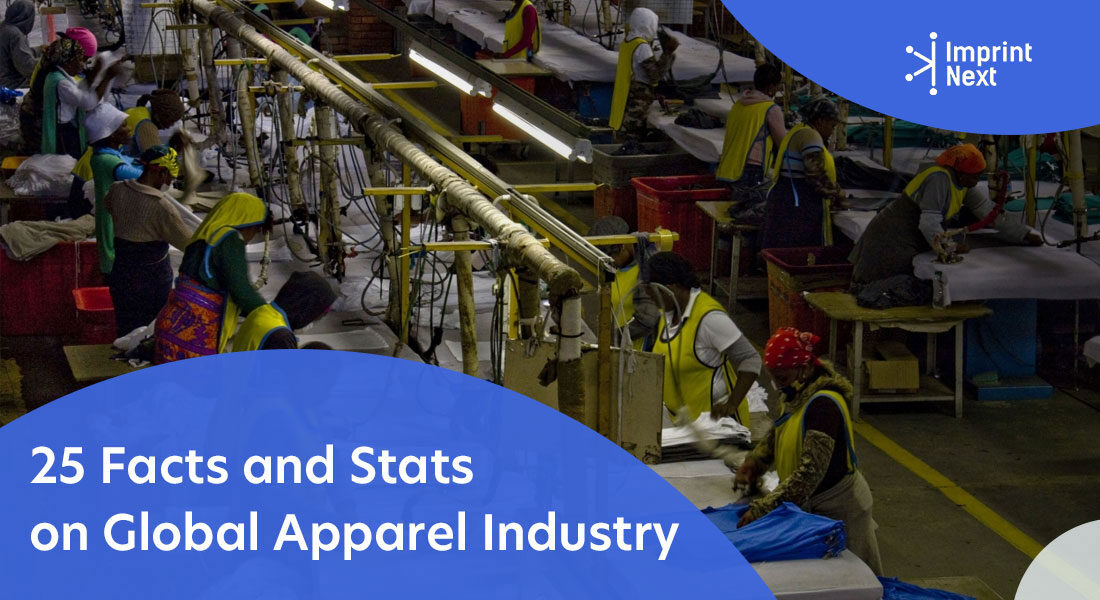 Last Updated on: 28th November 2023, 01:06 pm
Global Apparel Industry: Here are 25 great global apparel industry facts that will blow your mind! Here, we have put together facts and figures on the global apparel industry from all corners of the world.
Global Apparel industry Analysis:
01) The global garment industry, including footwear, clothing, and luxury fashion items, is worth nearly $3000 billion.
02) Global womenswear industry is worth nearly $621 billion, whereas the global menswear industry is worth almost $400 billion, and the childrens' wear industry is worth $186 billion.
03) The retail value of the luxury apparel market is nearly $340 billion, whereas bridalwear shares a $57 billion market value.
04) The market share of apparel made from organically grown cotton was worth more than $5 billion.
05) Of all the apparel sold in the United States, nearly 40% is imported from China.
06) Americans spend around $2000 on apparel and related products every year.

Do you have printers? Are those printers sitting idle?
Become a Print-on-Demand dropshipping app like Printful or Printify. Dropship your merchants' orders.
Unlimited Merchant stores. Dropship and Fulfil Merchants' orders. Manage merchant invoice, sales commission, etc. Merchants sell the designed products in shopify, etsy stores, etc.
Know more
07) People of Manhattan spend the most on clothing items at $400 per person per month.
08) People of Tucson, Arizona, spend the least on clothing items, only at $130 per month.
09) Fashion week held in NYC garners nearly $20 million into the country's economy
10) Household consumption of clothing and footwear in the UK is nearly $70 billion per year
Global Apparel Industry Trends:
11) China is the largest producer and global apparel market of cotton shirts worldwide, due to which its output is nearly 60 million garments each year.
12) China produces nearly 90 million yards of high-quality cotton fabric every year.
13) Furthermore, China's share of textile production is nearly 54% of the world's production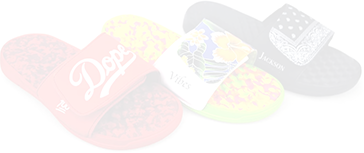 Boston based custom slide sandal maker has become $10 Million company using an online designer and unique growth marketing.
Read more
14) Textile manufacturing industry in the United States has declined by 80% over the past two decades.
15) Italy, Germany, and the UK are Europe's largest fashion markets, while the average spending is about $782 per year per capita.
16) UK fashion industry accounts for nearly £26 billion, consequently making it one of the world's biggest.
17) As a result, the UK fashion industry supports nearly 800000 jobs.
18) Indian textile industry is the second largest after China and shares 23% of the world's spindle capacity.
19) In 2014, textile exports in India had reached $50 billion marks.
20) Vietnam is the 5th largest textile exporter in the world, and in addition to total exports of $29 in 2015
21) 75% of the world's fashion market is in Europe, the USA, China, and Japan, whereas the global fashion apparel industry. So it accounts for nearly 2% of World GDP.
22) The United States is also the largest importer of garments in the world.
23) In the UK, consumers have as much as $47 billion worth of unworn clothes in closets.
24) The textile industry is also one of the most water-wasting industry in China. So it has over 2.5 billion of water being wasted every year.
25) Portugal's leather shoe exports have increased to 300 percent in the last 20 years.
Sources:

Do you have printers? Are those printers sitting idle?
Become a Print-on-Demand dropshipping app like Printful or Printify. Dropship your merchants' orders.
Know more