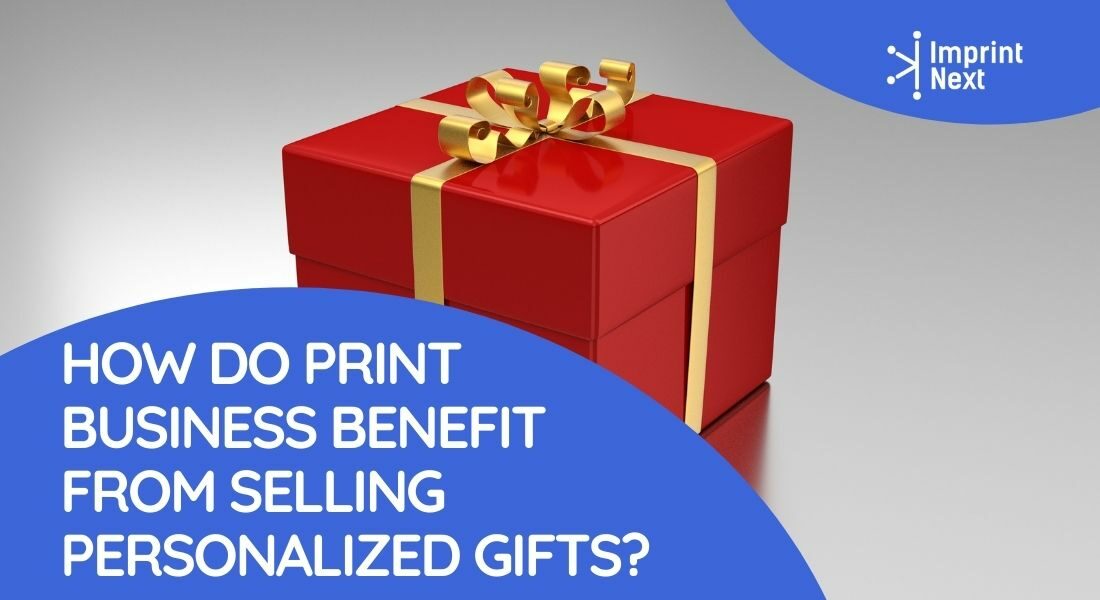 Last Updated on: 16th March 2022, 09:38 am
Personalized gifts have undoubtedly become an essential player in the present world. If it can customize ordinary gifts by engraving some specific name or inserting some soothing bars, it is loved by everyone.
All of the gifts are about expressing emotions with a present, looking like a perfect match to the item right away.
You can offer Personalized gifts to almost everyone, like women, men, babies, the disabled, etc. because they are for everybody.
So, if you wonder how to go started by selling personalized gifts online, then we are here to help you go for it.
As per a study, people find personalized products has to have more value than their non-personalized counterparts.
As per a study made by Deloitte, more than 50% of consumers expressed interest in purchasing customized products or services.
Selling Personalized Gifts Are the Best for Your Online Store:
Although the survey reveals the high demand for personalized items, let us find out why is it so:-

Do you have printers? Are those printers sitting idle?
Become a Print-on-Demand dropshipping app like Printful or Printify. Dropship your merchants' orders.
Unlimited Merchant stores. Dropship and Fulfil Merchants' orders. Manage merchant invoice, sales commission, etc. Merchants sell the designed products in shopify, etsy stores, etc.
Know more
01. You build a personal connection with people:
Gifts are the most affordable ways to show affection and improve personal connection. A scientific study says that "you get more satisfaction and joy by giving gifts than receiving them."
Therefore personalizing gifts is like applying cream onto the cake that makes it beautiful and tastier.
Personalization makes a unique that helps people make their relationships come true and establish a special connection with someone they love.
That's what a personalized gift does: build a bond, rejoice and enhance it with time. Indeed, a person who receives a personalized gift will never forget how much they love to have such a beautiful relationship.
02. The all-season seller:
Giftings are not only confined to festive seasons but only for birthdays, anniversaries, weddings, etc. So, it is 365 days of high in-demand business.
Furthermore, allowing customers to personalize gifts reduces their burden on buying something special for their loved ones.
Yes, it is a burden to search for a unique item from thousands of gifts. With personalization, people can make amazing designs, write names and dedicate their loved ones.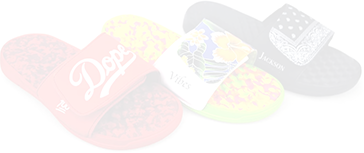 Boston based custom slide sandal maker has become $10 Million company using an online designer and unique growth marketing.
Read more
When a person receives a personalized gift, he/she feels that the person who gave it to them put a lot of thought and imagination into making them feel special.
03. Selling personalized gifts be perfect for your business:
Starting a custom gift business is an excellent idea for any person. The company is relatively inexpensive to create as compared to other companies.
If you think to start your own, you will not pay a high price for it.
For instance, you want to sell personalized greeting/invitation cards. You can purchase plenty of blank greeting and invitation cards from ClearBags or a nearby shop that fits your business purpose.
You can also get in touch with other blank gift suppliers like RCS Blanks, Duracard, etc.
04. How to start a personalized gift business?
A personalized gift business is a viable option for anyone to become an entrepreneur. Various printing methods are associated with customized gifts like inkjet printing, engraving, embroidery, debossing and embossing, etc.
Most, you need a personalization tool that your customers can use to design products in your online store.
When starting with this business, focus on overall business goals and future initiatives to ensure success.
Here are a few business strategies you should follow:-
05. Outline your business plan:
Make an accurate business plan that follows at least six months. Go through economics, printing magazines, newspapers, and surveys to study the industry trends keeping a view on the progress of your competitors.
At present, Etsy and Shutterfly can be your most significant competitors, especially if you are a beginner. Moreover, inspect what these competitors offer.
Find ways to distinguish your business, such as providing customizable packaging or searching for unique products to differentiate your business.
06. Pricing:
Look what your competitors charge. Estimate your pricing based on the following checklist:-
Cost of blank gifts
Type of printing method chosen and with the printing cost
Packaging and shipping expenses.
Add your profit margin.
At the initial stages, you should compromise your profit margin to get noticed among people.
As a serious business person, prepare monthly financial statements, income, and cash flow data.
It may help you: 8 Simple Strategies to Pricing a Print-on-Demand Product
07. Market your business:
Create a brochure/catalog of products you sell and how people can customize it.
Target your business to local and online buyers at forums, groups, and advertising with Google Ads.
08. Social media marketing:
Social media is free to use and easy to access for anyone. Share photos of your gifts, invitations, and greeting cards to inspire your customers with the personalization feature you provide.
After a customer purchases from you, invite them to write feedback.
Feedback acts like a magnet. People may not believe you, provided you receive positive customer feedback.
09. Send Email:
Email is a powerful marketing tool that lets you approach anyone's email with no permission/authentication required.
Indeed social media is popular, but studies say Email marketing has a click-through rate of 22.86% compared to social media, which is hardly 0.58%.
Therefore, email marketing is more effective than social media sharing. However, it would help if you did not ignore the latter because you need to draw traffic from all spheres within the web.
10. Offer discounts through referrals:
Let customers promote your business. If customers love your products, then it is easy. Offer customers discount coupons if they share your website across social media through a referral code.
If a new customer comes with that referral code, you offer a discount coupon on a future order to that person.
11. Customer Service:
Selling personalized gifts online without customer service won't work.
Customer service is a substantial trustworthy factor as to why people will do business with you.
Delivery information in time, speedy recovery of issues, therefore conversation with customers makes a positive experience.
Conclusion:
Custom gifts are more empathetic and unique than generic gifts. Why would anyone select something that takes more time, effort, and money if they do not make a wonderful personal gift?
Customizable gifts are the best way to show affection, and that is the primary reason that can increase the value of your online store.
Related Questions:
Which is the best-personalized gift?
Custom coffee mugs are the best-personalized gift suitable for all occasions like birthdays, weddings, office celebrations, or gifts to loved ones.
Why are personalized gifts sold more?
You pay almost an equal price for a pre-printed and personalized product. At the same time, custom gifts connect emotionally and make your loved ones unique.
Can you personalize photo tiles?
Yes, you can personalize ceramic photo tiles, photo albums, photo keyrings: photo cushions, and more.

Do you have printers? Are those printers sitting idle?
Become a Print-on-Demand dropshipping app like Printful or Printify. Dropship your merchants' orders.
Know more