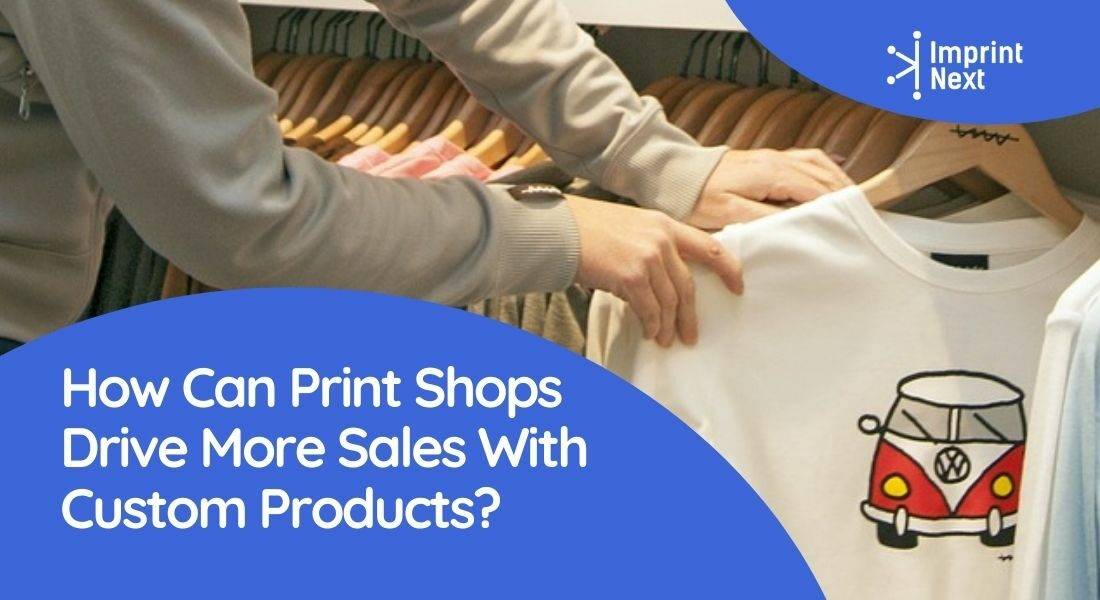 Last Updated on: 12th October 2023, 01:18 pm
Fundraising has long been a central part of raising money for all kinds of organizations. School sports, teams, charities, clubs and foundations all need to raise money to support materials, operations, and, in some cases, travel expenses.
If you have already worked with these groups, have you considered using custom products to promote their success?
You can set up your online store into a web to print shop. Donors can buy and pay for branded items directly here. It's a quick and easy way for customers to do business quickly and easily, without the hassle of selling at the counter, creating art designs, billing, or waiting for payment. All of this is done in a customer-provided online webshop. Why offering customized merchandise works:
So, let us discuss a few reasons why custom merch can be the best success for custom product lovers and fundraisers.
1. Unboxing rewards:
People like to unlock rewards and gifts. The video game industry has had a lot of success with this strategy. It provides users with a "loot box" for the progress and achievement of the game.
The loot box strategy has been very successful, with revenues expected from $ 15 billion in 2020 to over $ 20 billion by 2025.
2. Affiliation:
Think about all the stickers, T-shirts, and caps in your store that have the logo of the organization or group you support.

Do you have printers? Are those printers sitting idle?
Become a Print-on-Demand dropshipping app like Printful or Printify. Dropship your merchants' orders.
Unlimited Merchant stores. Dropship and Fulfil Merchants' orders. Manage merchant invoice, sales commission, etc. Merchants sell the designed products in shopify, etsy stores, etc.
Know more
Consumers use branded products to show their support for brands, political parties, ideologies, and causes. Donors and supporters are excited and motivated by the idea of ​​receiving exclusive premium donor products such as hats, custom stickers, and comfortable hoodies from the organizations they support.
3. Marketing:
Financing organizations need to constantly market their brands, missions, and values. With branded items, supporters and donors become walking billboards and micro-influencers.
All funding organizations are in desperate need of a significant brand and message, especially as many organizations have limited (or no) advertising budgets.
5. The traditional approach to getting orders:
There are two approaches you can take when printing products for fundraising. One is the traditional approach. The funding client tries to put all the orders together.
Then order the required product quantity. Take a paper order, convert it, track it in some kind of spreadsheet, and then enter the order manually.
6. The better approach to getting orders:
If you want to speed things up, consider the best approach. Fully manage your online store with ImprintNext. Donors can redeem e-gift vouchers for the benefits of branded merchandise. Fundraising clients provide a table of qualified donors.
Your customers can use ImprintNext to make custom gifts; or gift cards. You can sell bulk e-gift cards by printing them for use by donors in our online store.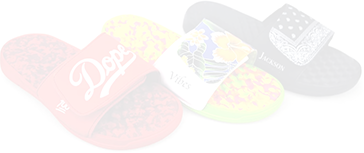 Boston based custom slide sandal maker has become $10 Million company using an online designer and unique growth marketing.
Read more
A better approach requires some work in advance, but it saves time and money in the long run, so it's well worth the investment in time. Customers can conveniently view the entire catalog so they can purchase additional products and quantities.
7. Collect and automate shipping, billing, and payment information:
Fundraising organizations do not have to worry about order fulfillment, inventory, order entry, order fulfillment, and shipping. Your customers will admire you.
The pandemic has reduced the number of people and budgets in funding organizations. Funding organizations want a hosted online shop and smooth order processing. And you will be a company that provides the highly needed funding results that these organizations are urgently needed now.
You can promote your service in your online store, which is a great opportunity to generate qualified leads at no additional marketing costs.
8. Bringing it all together:
Custom funding products allow organizations to reach their goals faster and grow their business. Maintaining the uniqueness of a product also helps maintain a high perceived value.
This value motivates more end customers to donate.
Final Words:
Don't be afraid to ask for referrals, especially as groups like school organizations are tightly connected and can easily connect with your next funding client.
Finally, we promise to reach an agreement and promote business across the database of funding organizations and promote the sale of branded products for revenue sharing.
This is a way to provide more value to your customers and increase your profits.

Do you have printers? Are those printers sitting idle?
Become a Print-on-Demand dropshipping app like Printful or Printify. Dropship your merchants' orders.
Know more