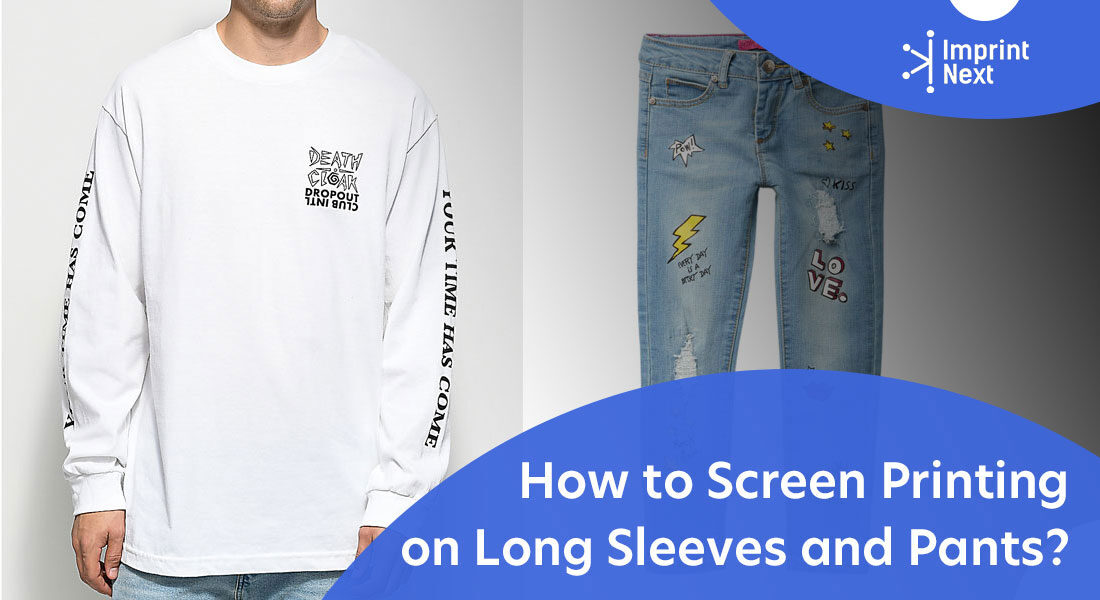 Last Updated on: 26th November 2021, 09:45 am
Screen printing on long sleeves or sweatpants' legs is a fun option to have for many customers. Probably only a few ask for such customization, and this type of print is completely easy to do. However, that said, it takes a few tips and skills to ensure the prints are properly done and keep your customers happy with the prints.
1. Using the Right Pallet:
Using screen printing on pant legs and long sleeves or shirts demand a special pallet. Usually, the same pallet is used for both the application, and they are usually called shirt sleeves pallets or sweat pants pallets. You will find these pallets to be narrower than usual pallets and have a tapered bottom. They all work great for adult-sized shirts and pants, but if you want to print on the kid's apparel, then you should go for a custom pallet for your screen printing press.
2. Take a Look at Your Screens:
If you are looking into what you need for laying down on pant legs and long sleeves, you will need an oversized screen. The standard screen available is good to go for short sleeves. However, if you have a customer who wants a photo or a quote on shirt sleeves, you will need larger screens. On the other hand, you could split the images or quotes into separate screens while creating long prints.
3. You Have to Consider Readability:
Although horizontal prints don't consider when printing on pant legs, however for vertical print, you will have to think about making the prints most readable. You will need to maintain a left-to-right word flow, which means printing from cuff upward on one leg and hip down on the other leg.
4. How to Load Your Press the Right Way:
It may seem awkward at first to load shirt sleeves and pant legs onto the press. However, we have simple tricks you could follow up. It would be best to load the garment through the collar and avoid having the shirt trail on the ground. For some, you will notice that sleeve pallets have a centerline that can be lined up along with the center seam. On the other hand, the pants are loaded through the waist using the center pallet-line as a guide. Then again, you have to remove a sleeve print from the screen printing press.

Do you have printers? Are those printers sitting idle?
Become a Print-on-Demand dropshipping app like Printful or Printify. Dropship your merchants' orders.
Know more