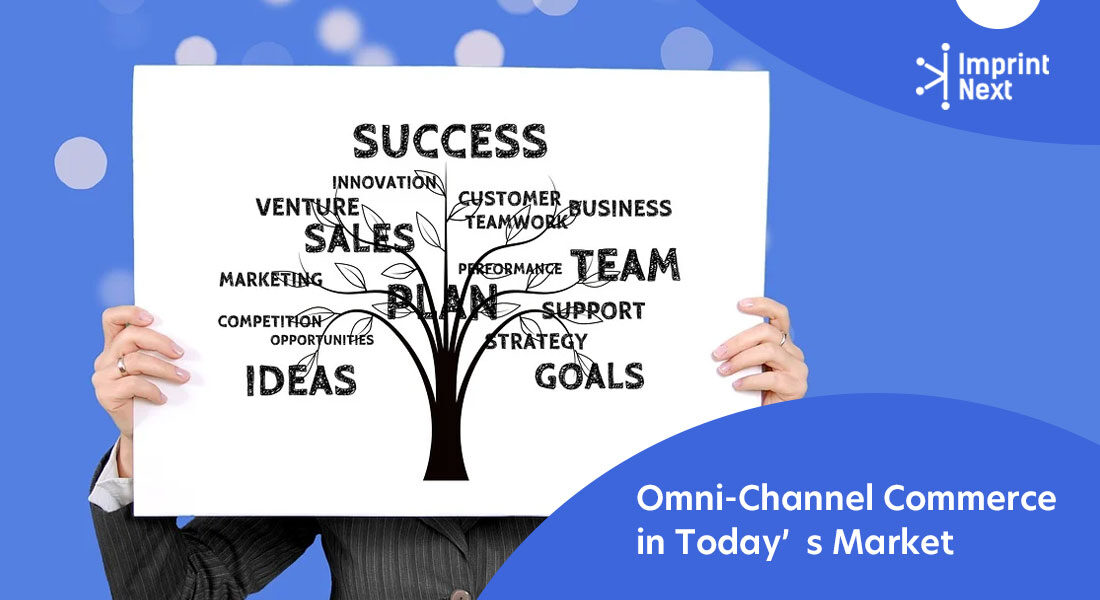 Last Updated on: 26th November 2021, 09:47 am
1. What is Omni-channel commerce?
Omni-channel commerce means store owners have both physical and digital presence, yet providing a seamless shopping experience across their online and offline presence. It should provide high-quality service and experience between the contact channels. It could also mean using the same digital devices in-store to give a digital experience.
Omni-channel commerce enables store visitors to see products and deals on their mobile devices as well; have in-store purchases shipped to their home and enable online purchases to be exchanged or returned in-store. The idea is to sell and operate both online and offline, as well as work together to give a singular shopping experience to the customers.
The primary obstacle with giving a great omnichannel experience lies in a lot of faults. According to research by Periscope, 78% of retailers admit that their consumers do not have a unified brand experience. Nearly 50% of retailers also admit that progress is too gradual and not fast enough. Here are some obstacles:
39% contributing to the lack of internal organization
67% contributing to the lack of customer analytics across the channels
48% contributing to the siloed organization
45% contributing to poor data quality
45% contributing to the inability to track customers who are in multiple channels
2. What Omni-Channel Commerce Should Be?
Today, it's just a philosophy and far from reality. It is about being consistent, yet providing a unique brand experience across multiple customer touchpoints. It should thread in local stores, marketplaces, web, mobile and social media as well.
Omni-Channel is all about enabling customers to shop from wherever they are and their preferred channel, whereas the brand provides an experience unique to their choice of medium, but at the same time showing awareness of their individual presence in the customer lifecycle.
2.1. Let's consider this customer lifecycle:
Suppose your customer bought your product from an online store such as Amazon. He/She gets a notification that a local store of the brand is located near them and could even facilitate the shipping of products to the store.
They will get email notification of the social media profile such as Instagram and Pinterest with the post of the product they bought.
They can now collect their product from the in-store, where the staff is already aware of his/her name, date of purchase and the product is already ready to be handed over.
The customers get immediate notification of the delivery of the product on their mobile devices. Plus they can also look around for similar products of interest and can buy them on the spot.
3. Opportunity in Omni-Channel Commerce:
Stats gather by McKinsey Research and Harvard Business Review reveal some interesting facts on the opportunity of omnichannel. The study included 46,000 customers who were asked about every aspect of their shopping journey during the period of June 2015 to August 2016, with a focus on which channels they used and why.
The study shows that:

Do you have printers? Are those printers sitting idle?
Become a Print-on-Demand dropshipping app like Printful or Printify. Dropship your merchants' orders.
Unlimited Merchant stores. Dropship and Fulfil Merchants' orders. Manage merchant invoice, sales commission, etc. Merchants sell the designed products in shopify, etsy stores, etc.
Know more
Only 7% were exclusively online
20% were exclusive store-only shoppers
73% used multiple channels
They were an avid user of smartphone apps to download coupons and compare prices; they were also avid users of in-store digital tools such as in-store tablets, price-checker, interactive catalog, etc.
It also reveals the omnichannel shoppers purchase 4% more on the local stores and 10% more online than single-channel customers.
The research clearly shows that the more channels a customer used, the more they would spend on their shopping.
Customers who use more than 4 channels spend 9% more in-store, compared to those who use just one channel.
Research by IDC Retail Insights found that retailers using omnichannel marketing strategies saw a 15-35% increase in average transaction size. There is also a 5-10% increase in loyal customers' profitability. In addition to that, they have a 30% higher lifetime value than those who shop using only one channel.
Aberdeen Group found that:
In an average 9.5% year-over-year increase in annual revenue, compared with 3.4%
An average of 7.5% year-over-year decrease in cost per customer contact, compared with 0.2%
89% retention rate of customers vs 33% for other brands.
Here is everything you need to know about omnichannel commerce. If you have any thoughts or suggestions please let us know in the comments section below.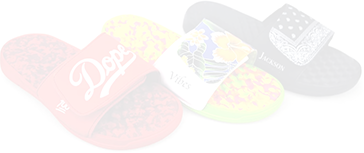 Boston based custom slide sandal maker has become $10 Million company using an online designer and unique growth marketing.
Read more
Related Questions:
What is the difference between Omnichannel and Multichannel commerce?
Omni-channel unifies the sales and marketing aspects of the business to create a single commerce experience in the brand. Whereas multi-channel uses a less integrated approach and allows customers to purchase natively from anywhere they can browse and shop products.
What are the Benefits of Omnichannel E-commerce?
Some of the benefits of omnichannel e-commerce include reaching customers where they are; getting data from each transaction; serving focused shopping and more.

Do you have printers? Are those printers sitting idle?
Become a Print-on-Demand dropshipping app like Printful or Printify. Dropship your merchants' orders.
Know more