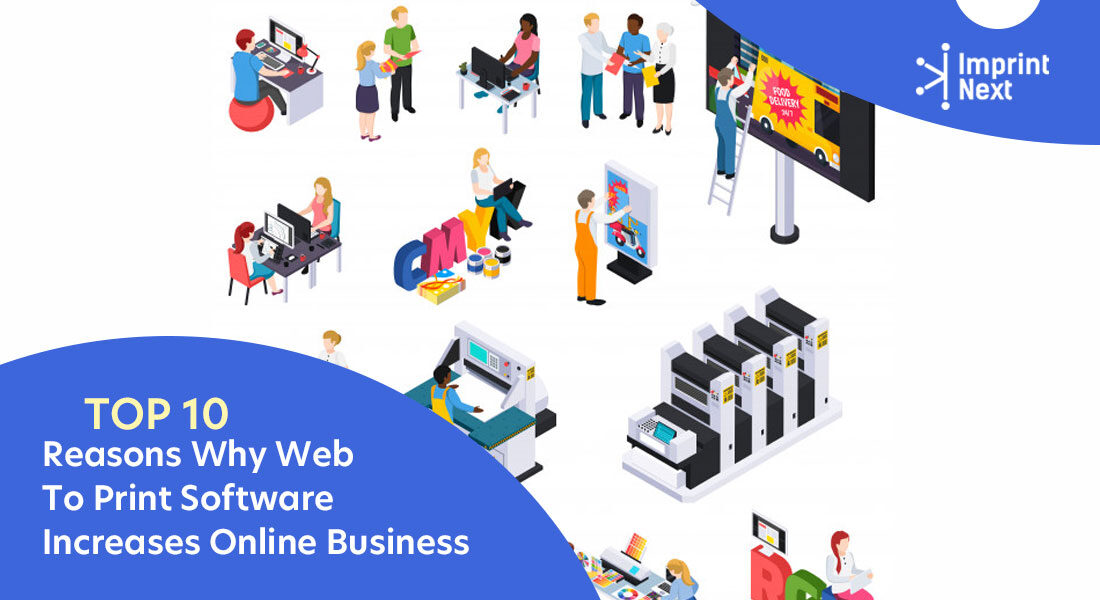 Last Updated on: 4th April 2022, 11:14 am
From using pre-designed manufactured products to self-designed or customized ones, fashion has seen a major shift within a decade. People love using products that match their style so the printing companies grabbing the opportunity to introduce and invest in web to print software solutions.
If you have an online/offline store, you can start offering product customization services by setting up a printing facility or approaching a print fulfillment center.
However, by doing so you need an initial investment especially when it comes to owing printing equipment. You need to measure the returns you get after investing in a print-on-demand business.
You have a secondary channel i.e. print fulfillment center and dropshipping, which we won't be discussing now.
We will be primarily focusing on the objective that will increase your buyers, growth in brand awareness, the surge in sales, and improvement in customer service.
I hope this is the primary goal for every business, and how web to print technology can help you achieve all goals, let us discuss below.
Top 10 reasons to increase your business with web to print Software:
It is time to trigger your online sales to bring in customization features to your online store. Here are the reasons why web2print is going to revolutionize the way you do business.

Do you have printers? Are those printers sitting idle?
Become a Print-on-Demand dropshipping app like Printful or Printify. Dropship your merchants' orders.
Unlimited Merchant stores. Dropship and Fulfil Merchants' orders. Manage merchant invoice, sales commission, etc. Merchants sell the designed products in shopify, etsy stores, etc.
Know more
01. Quotations and Artwork:
Web to print online designer plugin by ImprintNext allows your customers to specify print order details like print area, printing method, and type of fabric/material to be printed upon in a single quotation system.
Besides the printing specifications, the quotation also provides a detailed cost analysis for the printing job.
This feature makes it convenient both for the supplier and the customers to pursue quick and easy communication about pricing artwork and specifications thus saving time and third-party intervention like a sales representative.
Moreover, the quotation system helps companies focus on convincing potential customers within a short span thus eliminating all the price and printing-related discussions.
02. Increase production volume:
When your customers design a product and submit the artwork quotations online, it allows you to receive orders in high volume.
Gone are those days when a sales representative would walk from one house to another taking orders. Thanks to the web to print solution that allows customers to place print orders from mobiles, tablets, or PCs.
Not only customers but also the printing companies are highly beneficial as they easily achieve a high volume of printing orders within a short span.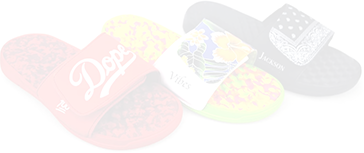 Boston based custom slide sandal maker has become $10 Million company using an online designer and unique growth marketing.
Read more
Most importantly, you do not have to spare time in lengthy conversations with customers to convince them, thus devoting it to faster production and delivery process.
03. No artwork testing required:
Since customers design and upload their artwork and submit print files to the printing company, thus it eliminates the need for the intervention of a separate team to review designs. Because customers design what they like, so no testing is required.
Therefore, customer intervention eliminates the conventional approval process thus making the production process quicker and easier.
Web to print technology has made business too easy. Now, customers simply submit artwork and the company review it to start production. The CMYK print files enable you to produce a photo-realistic image with simulated process printing.
Therefore, the whole thing has shortened the gaps between customers and printing companies, by introducing web to print solutions.
04. Hassle-free payment system:
Besides artwork, the web to print shop plugin has also made the payment process simple for online/offline storefronts.
As we discussed before, the shortened gap between customers and printing companies benefits a buyer when they are stuck in the purchase or artwork submission process.
Your customer support team immediately gets in touch with the buyers and informs them about various payment methods like cash-on-delivery, PayPal, debit/credit cards, net banking, etc.
Hence, a quick and simple payment system enhances user experience, gets more conversions, and most importantly, prevents cart abandonment.
05. Strengthen a loyal customer base:
If you are still following the tedious and tiring way of offset printing when you can process a single order at a time, then it is high time to switch web to print storefront open source designer plugin.
Now, you can handle multiple orders at a time with the modern printing software and equipment,
You can easily process customers' orders and quickly know their wants and preferences.
Moreover, you are no more a shopkeeper. Connect to your customers and treat them as a family to gain trust to strengthen the marketing supply chain.
Hence, you deliver highly-demanding products within less time which helps you increase a loyal customer base.
06. Grow your business manifolds:
For every business, you need to invest in outsourcing products, staffing, etc.
For a print-on-demand business, you have to perform the following tasks such as taking orders, artwork quotations, getting payments, customer approval, etc.
However, by adopting web to print software, free up most of your staff that is involved in the order cycle and engage them to work in the technical sectors like web development and digital marketing.
In this way, you can surge your annual sales, branch out your services at various locations, and fully concentrate on your business.
07. A simplified buying process:
The web to print software comes loaded with a bunch of features that give you solid control over your business.
In other words, it is called a "production hub" that provides order information, Quotes, Tasks, workflow, Invoices, Purchase Orders, Vendors, Printshop addresses, Artwork Approval, and much more.
It becomes super easy for your potential customers to place orders, download invoices, track the shipment, and much more with the web to print online designer plugin.
Now, customers enjoy shopping with a hassle-free customization and ordering process. Therefore, ultimately you are among the profit makers who get higher conversions due to easy and quick buying processes.
08. Who provides web to print technology?
Above, we have discussed numerous times about the web to print technology. Who provides this technology? The answer is  "ImprintNext Product Design Software"
As you have come to know, how advancement in technology has introduced a new level of shopping experience that involves consumers' interests and preferences more than the one who produces it.
These days, people prefer buying products in their comfort zone by staying at home instead of going to a local shop.
In this regard, web-to-print technology added a new practice to the online shopping experience using product design software.
Using this software, an online shopkeeper can enable their customers to create personalized products using the artwork/design features and simply place orders with a few clicks. This software is developed with web-to-print HTML 5 where you can print what is designed on the web by your customers.
09. No longer a delay in processing orders:
The product design software has all the features that make your printing work easier and quicker. Your customers can utilize this software to make product designs, select design areas, choose a print method, and place an order.
You receive the high-resolution print file in CMKY vector output in any of the file formats like SVG, PNG, or PDF.
The production hub queues up your order that you pick any of those and process them efficiently. Hence, the software saves time both for buyers and printing companies.
10. Increase your customer base to smartphone and tablet users:
About 63% of the population worldwide are mobile phone users. That seems everyone uses mobile phones more than talking to others, i.e. listening to music or shopping online.
Now, so-called smartphones have become an integral part of everyone's life.  So, product design software is also optimized for all mobile users.
This ensures that your customer base is not limited to desktop users only. Rather extends to mobile and tablet users as well.
More to say, you can provide personalization services to the entire customer base and expand your web-to-print online business.
Therefore, the end customers can obtain the best service and enjoy a greater shopping experience.
Conclusion:
Finally, you could get a broader idea of how product customization can add extra benefits to your eCommerce business. The web to print technology has brought a revolutionary change in fashion trends. Everyone prefers using self-designed products. Therefore, the printing industries have found it useful by integrating product design software into their shopping store. Thus by investing in this software, you get higher returns forever with a minimal investment for only once.

Do you have printers? Are those printers sitting idle?
Become a Print-on-Demand dropshipping app like Printful or Printify. Dropship your merchants' orders.
Know more