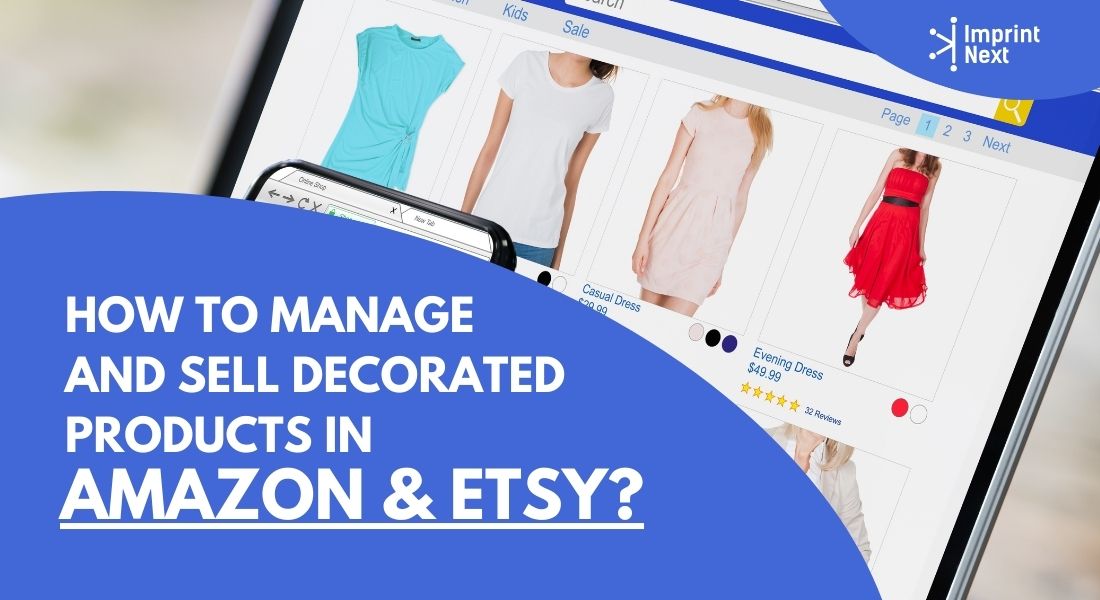 Last Updated on: 8th November 2023, 11:19 am
Selling decorated products through platforms like Amazon and Etsy offers an exciting opportunity. However, the difficulties of managing orders and ensuring accurate printing details can pose challenges for even the most creative entrepreneurs.
But fear not, as we unveil an ingenious solution that tackles these challenges head-on, empowering you to streamline your operations and elevate your online sales journey.
Navigating Order Management Challenges:
Selling on Amazon and Etsy presents a unique challenge: efficiently managing incoming orders while ensuring printing details are spot-on.
This delicate balance often requires toggling between platforms, leading to inefficiencies and potentially jeopardizing customer satisfaction.
A Unified Solution: Get Order Notifications and Printing Details in One Interface:
Enter a game-changing solution designed to revolutionize your order management process. Imagine a seamless interface that effortlessly captures order notifications from both Amazon and Etsy, consolidating them into one accessible hub. But that's not all – this interface also provides accurate printing details, ensuring your creations are brought to life exactly as envisioned.
Effortless Order Notifications:
Bid farewell to the hassle of tracking orders on multiple platforms. Our intuitive interface gathers order notifications from Amazon and Etsy, presenting them in a unified dashboard. Say goodbye to missed orders and hello to enhanced efficiency.
Printing Perfection:
Delve into the specifics with ease. From design dimensions to preferred printing methods, you'll have all the essential information at your fingertips. No more guesswork – just precise, impeccable printing, every time.
The Seamless Fusion of Order Management and Printing Details:
Here's how this ingenious solution works:
1. Unified Order Hub:
Experience the convenience of a single, centralized dashboard that captures order notifications from both Amazon and Etsy. No more toggling between screens – all your order information is in one place.
2. Real-Time Alerts:
Receive instant alerts for new orders. Stay in the loop and ensure you never miss a beat when a customer places an order.
3. Accurate Printing Information:
Access crucial printing details without the hassle. Whether it's the optimal print size, material requirements, or printing preferences, you'll have everything you need for a flawless production process.
4. Operational Excellence:
Effortlessly manage orders and printing details in one interface, freeing up time to focus on what truly matters – creating exceptional, decorated products.
5. Customer Delight:
Ensure timely order fulfillment and accurate printing, enhancing customer satisfaction and encouraging repeat business.
6. Efficiency Unleashed:
Say goodbye to the complexity of managing orders across platforms. Simplify your workflow and reclaim valuable time.
Final Words:
The challenges of order management and accurate printing details are a thing of the past. Elevate your Amazon and Etsy selling experience with a solution that unifies order notifications and printing specifics. Streamline your operations, enhance customer satisfaction, and dive into a future where your creativity shines, unburdened by operational complexities.
Discover the ease of unified order management and printing perfection. Take the first step towards a more efficient, customer-centric approach to selling decorated products online. Your journey to enhanced success begins today.

Do you have printers? Are those printers sitting idle?
Become a Print-on-Demand dropshipping app like Printful or Printify. Dropship your merchants' orders.
Know more