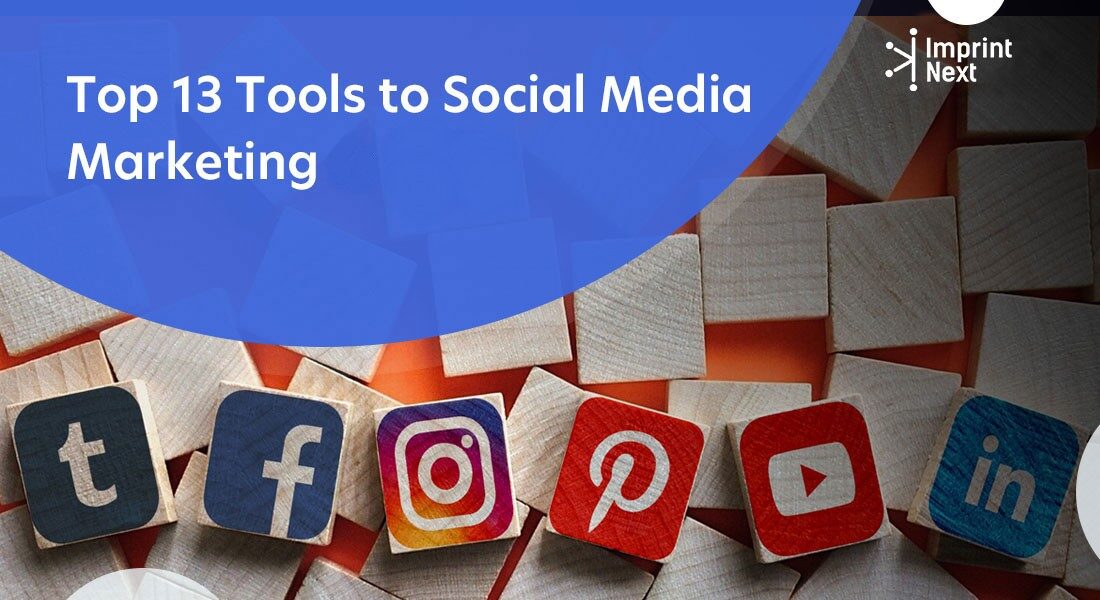 Last Updated on: 12th January 2022, 10:44 am
Social media is one of the alternate sources of traffic other than Google. When you are into the social media game, you need marketing tools to manage your activities. More than that, you need automation, analytics, competitor analysis, and a lot more. So, today, we are here with a list of 13 social media tools that you must have if you take your social media marketing seriously.
13 Social Media Marketing Tools in 2022:
01. Hootsuite:
With over 10 million subscribers it is one of the most popular social media automation tools. Hootsuite lets you schedule your posts beforehand which are to be published on multiple social media platforms and it does it in a single dashboard. It integrates with over 35 social media channels including Facebook, Twitter, Google+, LinkedIn, Instagram, etc. Moreover,  it also supports Google Analytics.
It provides real-time updates on all the activities on your social media sites including mentions, likes, shares, retweets, etc.
02. BuzzSumo:
BuzzSumo is designed to help you find out engaging content. If you want to have a deeper understanding of your social footprint and want to come up with smarter content strategies, BuzzSumo is the right tool for you. It is a search tool where you can search anything you want using a keyword or phrase.
03. Mention:
With Mention, you always get notified when somebody mentions your brand or your target keywords on social media channels. The information you get will help you create competitor analysis, brand monitoring, reputation management, customer engagement, and many more.
04. Agora Pulse:
Agora Pulse is much like the Hootsuite only better at customer engagement. It enables you to plan posts, schedule posts, perform analysis, run contests, quizzes, promotions, and a lot many other strategies to engage with your customers. It also lets you compare your marketing campaign with your competitors, which is a huge time saver for busy entrepreneurs.
05. Buffer:
Buffer is the best social media scheduler if you deal with a lot of content and several social media profiles. The interface is user-friendly and provides only the necessary tools. It keeps itself updated frequently to keep up with the changing social media demands.

Do you have printers? Are those printers sitting idle?
Become a Print-on-Demand dropshipping app like Printful or Printify. Dropship your merchants' orders.
Unlimited Merchant stores. Dropship and Fulfil Merchants' orders. Manage merchant invoice, sales commission, etc. Merchants sell the designed products in shopify, etsy stores, etc.
Know more
06. Social Oomph:
If you have a lot of evergreen content then Social Oomph is the right tool for you. It is a social media management tool but doubles as an automation platform. When you add it to the queue, you can choose to specify how often you want your content to be shared.
07. SocialFlow:
It tracks conversations in real-time and gathers insights. Based on the stats gathered it will decide the best time to publish to capture the attention of the audience. Big brands such as The Washington Post, Mashable, and National Geographic use SocialFlow to manage their social media activities.
08. Brand24:
It is like Mention that shows all the instances when your brand has been mentioned on the internet. Moreover, it shows mentions from your niche and competitors which will help you gauge your stand in the social media game. It can help you to identify and reach out to the most influential individual within the industry.
09. Socedo:
It is a lead hunter for brands. It automatically scans social media profiles and suggests individuals who could become potential clients. Once you have the audience, you can segment them into groups and market your products to them using the Socedo dashboard. It will also help you discover influencers within your industry.
10. SocialPilot:
SocialPilot can help you manage all your social media accounts under one app. It comes at the top because it supports over 200 accounts and allows bulk posting. It enables social media teams to run dedicated campaigns and collaborate on the project in the app itself. Like most automation tools, it provides marketers with analytics so that they can figure out their best course.
11. Sprout Social:
Use it to schedule posts, monitor competitors, track keywords, identify influencers, discover mentions, and analyze your statistics. If you are looking for a tool to accommodate social media marketing as well then Sprout Social is the right tool for you. It provides multi-level access, including lower-level team members to collaborate and delegate tasks.
12. Socialist:
It is designed to do keyword analysis and brand monitoring on social media channels. The tool makes social listening easier and packs tons of features. This tool uses keywords and hashtags to inform real-time brand mentions both your's and your competitor's.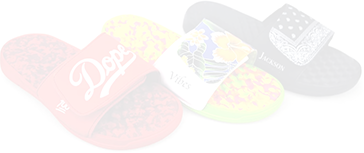 Boston based custom slide sandal maker has become $10 Million company using an online designer and unique growth marketing.
Read more
13. IFTTT:
This takes automation to a whole new level. It enables you to automate several cross-platform actions using rules and commands which they call recipes. There are over 4000 applets that IFTTT connects to. You can create multiple recipes such as syncing Instagram posts to Pinterest; sharing WordPress blog posts to Facebook and can even connect tweets to an IoT device such as Philips Hue.

Do you have printers? Are those printers sitting idle?
Become a Print-on-Demand dropshipping app like Printful or Printify. Dropship your merchants' orders.
Know more