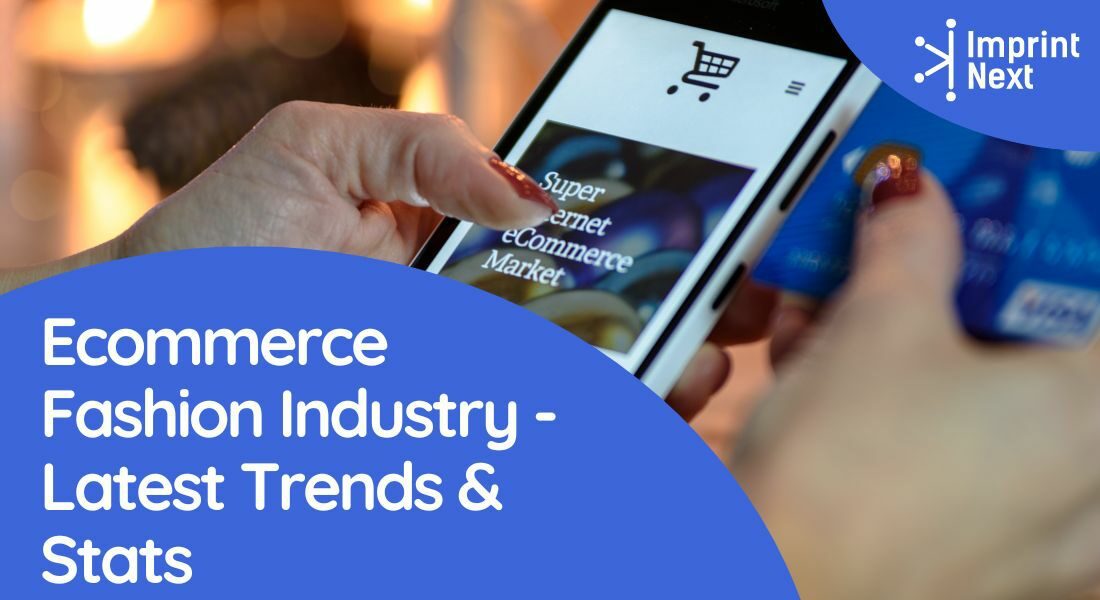 Last Updated on: 17th January 2023, 11:48 am
Ecommerce Fashion Stats and Trends:
01. Industry-Wide Data:
Data compiled within the fashion and apparel industry report suggest that worldwide revenue expected to rise from $481.2 billion in 2018 to $712.9 billion by 2023.
Here are the opportunities for the fashion and apparel industry to grow in the following verticals.
Expanding to the global market i.e. to open up stores outside the USA.
Increase online access to stores and cater to smartphone users.
Serve Worldwide middle-classes
Innovating technologies to create a better eCommerce experience
Fashion consumers will have more buying power, and the number of potential customers is projected to grow to more than 1 billion by 2020. Most importantly, a majority of these new consumers are millennials who are within the age range of 16 to 24 and 25 to 34.
The biggest threats to brands are:
Decrease in brand loyalty due to market fragmentation.
Competing with fashion brands that manufacture styles on-demand.
Consumers demanding the use of ethically sourced and green manufacturing materials.
In the realm of eCommerce, there will be a rise in direct-to-consumer fashion. Here is a comparison of top fashion channel consumers purchase through:
2007
Department stores: 23%
Other retailers: 17%
Direct to the consumer: 3%
2017

Do you have printers? Are those printers sitting idle?
Become a Print-on-Demand dropshipping app like Printful or Printify. Dropship your merchants' orders.
Unlimited Merchant stores. Dropship and Fulfil Merchants' orders. Manage merchant invoice, sales commission, etc. Merchants sell the designed products in shopify, etsy stores, etc.
Know more
Department stores: 14%
Other retailers: 15%
Direct to the consumer: 10%
2027
Department stores: 10%
Other retailers: 10%
Direct to the consumer: 11%
02. Clothing and Apparel:
Clothing merchants now have the opportunity to market, sell, and fulfill orders globally and automatically. Moreover, worldwide revenue and revenue per user are both expected to grow.
Here is the eCommerce clothing segment worldwide revenue:
2018 – $317 Billion
2019 – $362 Billion
2020 – $403 Billion
2021 – $441 Billion
2022 – $475 Billion
The average revenue per user in e-commerce clothing:
2018 – $270
2019 – $280
2020 – $288
2021 – $295
2022 – $301
Ecommerce clothing segment worldwide revenue growth
2018 – 15.3%
2019 – 13.2%
2020 – 11.2%
2021 – 9.3%
2022 – 7.6%
Compound Annual Growth Rate is expected to settle at
USA – 8.8%
Europe – 8.7%
China – 14.1%
03. Shoe Industry:
Shoes show a similar pattern of shrinking revenue expansion year over year; from 13.6% in 2017 to 6.6% in 2023.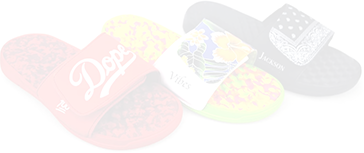 Boston based custom slide sandal maker has become $10 Million company using an online designer and unique growth marketing.
Read more
Here is the comparison of the worldwide revenue in the eCommerce shoe segment
2018 – $96 Billion
2019 – $107 Billion
2020 – $117 Billion
2021 – $126 Billion
2022 – $135 Billion
Accessories and Bags
We expect a decrease in the growth of the accessories and bags segment in the following years.
2017 – 16.4%
2018 – 15.6%
2019 – 14.2%
2020 – 12.4%
2021 – 10.5%
2022 – 8.7%
World wide revenue forecast
2018 – $67 Billion
2019 – $76 Billion
2020 – $85 Billion
2021 – $94 Billion
2022 – $103 Billion
04. Personalization:
According to data presented by Nosto, personalization is the leading factor in eCommerce at large.
43% of purchases are done because of personalized recommendations or promotions.
75% of consumers prefer brands to personalize messaging, offers, and experiences.
94% of companies see personalization to be essential for current and future generations.
People today want Netflix like personalization into their website. Where after watching a movie it recommends more similar movies. In the future, shoppers will begin to expect a similar kind of personalization of the eCommerce website. Hence,  Amazon is one of the few who took significant measures to provide a personalized experience to their customers.
Personalization can be segmented for various types of customers such as the ones who add to cart but don't purchase. Some browse similar products every day but don't buy them. Some purchase frequently, while some purchase infrequently. Moreover, some frequently return orders. So email marketing, product ads, social media, etc can be customized based on their needs.
05. Globalizing Ecommerce:
If you are not going global, you are missing out on a big chunk of market share, you could have been yours.
Here are the 10 largest e-commerce markets worldwide.
China: $672 billion
United States: $340 billion
United Kingdom: $99 billion
Japan: $79 billion
Germany: $73 billion
France: $43 billion
South Korea: $37 billion
Canada: $30 billion
Russia: $20 billion
Brazil: $19 billion
Source: https://www.business.com/articles/10-of-the-largest-ecommerce-markets-in-the-world-b/
Related Questions:
What are the current eCommerce trends?
Nowadays people are searching for sustainable ways of clothing and fashion. Rather than buying or selling new ones renting and reselling previously owned apparel has become economical and sustainable methods of buying or selling products.
What is the exact figure in the online fashion industry?
The online fashion industry is expected to grow $1 Trillion by 2025. In the next five years, we can see a compound increase of revenue growth of 7.18%.

Do you have printers? Are those printers sitting idle?
Become a Print-on-Demand dropshipping app like Printful or Printify. Dropship your merchants' orders.
Know more