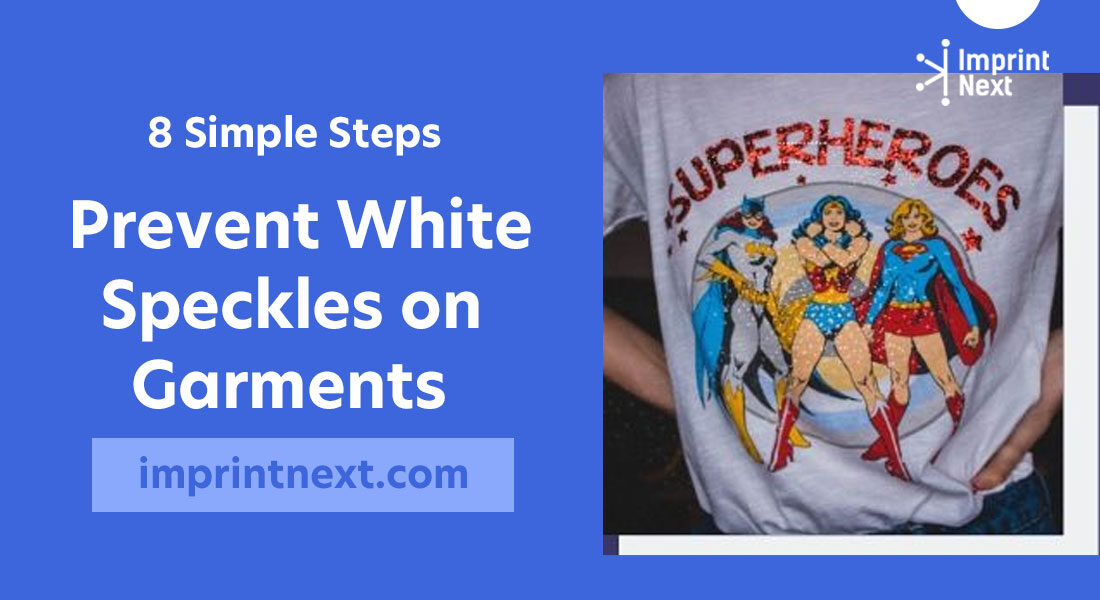 Last Updated on: 31st December 2021, 11:21 am
If you are reading this blog, this means you already have an eCommerce website, and now you want to boost your eCommerce business. But sales don't happen just like that; you need to market your products as well as your eCommerce website.
Today, we are going to discuss just that. You will learn some of the best social media strategies that work best in 2020. 
Immediately after going online, you must hit the social media sites. SEO is a great option. It takes time; however, we will cover that here as well. 
We'll discuss proven social media techniques, and I'll share some tips and tricks that most people have got success in social media marketing.
By the time you finish reading, you will come to know how social media presence dramatically affects your eCommerce popularity. The more people know about you, the more traffic you achieve in your online store. Thus, you get a  significant increase in your sales and revenue.
Social media strategies to boost your eCommerce business:
It is found that 90% of companies are turning to increase their social media presence for customer queries or services.
Now, let us start looking into how you can grow your social presence that users spend more time on your posts & videos and less time on other items.

Do you have printers? Are those printers sitting idle?
Become a Print-on-Demand dropshipping app like Printful or Printify. Dropship your merchants' orders.
Unlimited Merchant stores. Dropship and Fulfil Merchants' orders. Manage merchant invoice, sales commission, etc. Merchants sell the designed products in shopify, etsy stores, etc.
Know more
01. Make Friends on Facebook:
People are shifting to mobiles. It's the fastest change in communication technology that we connect to discover new things. Similarly, businesses make the shift.
This social media powerhouse immediately gives you the potential to reach nearly 2.2 billion users. If you can do it right, you can find and connect your target audience faster than any other platform.
Now, it is a challenge for marketers to reach their potential customers and drive sales on mobile. People spend the majority of their time on mobile apps and social media like Facebook.
Thus, here you have to create your brand presence by opening a fan page on Facebook. But first, you have to create a profile page. This is from where you will make friends with your target audience. 
02. Create a Personal Facebook Profile:
Your personal Facebook profile is great to only reach out to customers, but cannot market your products here. Your friends would like to know more about you and not about your business or its products and services.
That said, you can still update one promotional post once a week. It should contain the image of your products and a link to purchase. It would be better if you could share some informational content like a blog or article related to your industry.
You can also create a survey are ask a question to your customer for market research.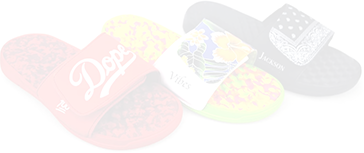 Boston based custom slide sandal maker has become $10 Million company using an online designer and unique growth marketing.
Read more
03. Create a Business Fan Page Best Social Media Strategies To Boost Your E-Commerce Business:
Because you can promote yourself professionally on your profile page, you have to create a business page, which is going to be the face of your eCommerce store on Facebook.
Now, remember every user who comes here has the sole reason to know more about your company. It's possible that they are interested in and could become a prospect. 
Here, you have to keep things professional. Update at least one post every day and make sure it is of some value to your customers.
If you couldn't provide that value soon, your users will lose interest and unfollow you; eventually, you will have nobody to talk to about your offerings. Consistency is the key. Your users should get what they expect. 
Here's what you can post:
Industry trends and news
Offers and discounts
High-quality photos
Success and uplifting stories
Inspirational quotes
Polls and surveys
04. Network on LinkedIn:
LinkedIn is also a social network website. It's more about connecting with business personnel. It is a great way to expand your influence.
Here you expand to find more opportunities to boost your eCommerce business. You should seek the CEO and other decision-makers of companies in your industry. 
Use the add connections features to import all email IDs from your contact to LinkedIn.
Collect contacts from all your business cards and connect with them on LinkedIn.
You could also add your friends and family members to Facebook.
When you are one a business meeting, always ask for their LinkedIn profile contacts.
While posting tries to tell a story. It is fun to read, and supposedly humans have evolved to remember things through storytelling.
Express your key selling points to convey to people that your business stands out. Because your connections will judge the credibility of your company through your LinkedIn page, you have to be professional and information. Keep personal and funny stuff at bay; however, if you give your options for industry events.
You could occasionally provide links to your eCommerce website products.
You can share valuable content from other sites or your curated blogs and articles.
05. Create YouTube Videos To Boost Your eCommerce Business:
YouTube is the third most popular search engine. It provides powerful tools to boost the eCommerce business and advertises its product in a rather creative way.
The best part is people love videos. Another advantage is that your video will be included in Google and YouTube search results. You could even create one YouTube video for each product on your eCommerce website. 
Before creating a YouTube video, you have to care about three things i.e., The Title, Product page link, Youtube Tags. The title is the reason why a user would click on your video, so make it great.
Whatever video you create, include a link to your product page; this is where conversion takes happens. Next, you have to add relevant tags so that a maximum number of interested users find and view your videos. 
To be honest, you can shoot pretty amazing videos using only your iPhone. Edit the video and upload it to YouTube. There are many tools you can use to edit iPhone videos.
iMovie – iMovie is pretty easy to use and has a smooth learning curve. It creates pretty amazing videos faster. Most importantly, it is now free for all Mac users and iPhone users.
Reel Director – It's another great video editing app that you can have as a back-up for your iMovie. Now you can also use the Reel Director II app for only $2.
However, if you are an Android user, you can use the app Magisto or VidTrim. 
Instead of going for apps, if you want to download software or work on it in the cloud, you can go for:
WeVideo – If you're going to collaborate with your people online, you can use WeVideo.
For desktop video editing:
For mac users, the best option is iMovie, and for windows users, I would personally recommend Camtasia.  
06. Categories of videos you can create:
Video marketing is reasonably safe to take full advantage of and scale up your business. Visual is always appealing and easy to understand than going through the content. Indeed content is essential, but videos act as a bonus.
Problem-solving videos are always in demand. If your products solve a problem, then it sells. Here we will discuss the possible categories of creating videos that users search for answering queries.
Educate – When you have your eCommerce website, the chances are that you must know a lot about your products. Therefore, you can create videos to educate your audiences. You can produce video content as buyer's guides, compare products, demonstrate products, produce 'How-to' videos.
Solve Problems – Many users come to YouTube to find solutions to their problems. You can make instructional video content. This way, you can go on for years on showing your customers how to solve specific product or services related problems. 
Interview Video – In many cases, great content can be created by interviewing professionals in your industry. If you are selling beauty products, you can create an interview video with beauty experts and talk about various cosmetics and their usage. 
Product Features – If you have a really good product, you can create a feature video for the product. If it's a phenomenal product and has some fantastic features that you are sure to impress your customers, you can share some features videos for your customers.
07. Track Video Performance with YouTube Analytics:
We cannot deny that views are an essential measure to determine the success of your youtube video. But views can't alone be the indicator of your video performance. Instead, there are more important metrics than views, and that is known as "Watch Time."
As per the YouTube analytics, the total minutes users spend viewing your content is more important than getting just a view.
If you find that your watch time is low, then it is better to edit your content or create a new one that is engaging your audience to spend more time watching it,
Moreover, with YouTube Analytics, you can not only monitor your views over time but also track and find its source traffic such as audience demographics and the attention rate of your videos.
08. Create Thought Leadership on Twitter To Boost Your eCommerce Business:
Twitter is a powerful tool to create thought leadership and get the attention of industry leaders and influencers to boost the eCommerce business.
First, you have to set-up your account the right way. First, you have to create a Profile Photo, which should be your business logo. Write your profile bio with all your information comprehensively.
Link your company website in your Twitter bio. For the background photo, you should keep the company's contact info and address. However, you can keep it blank but with a color pallet inline with your business logo.
09. Direct Engagement:
The best of Twitter is that you can search people in real-time and find out who is talking about your products.
Let's say if you sell running shoes. You can type in running shoes in the search area and see for real-time who are talking about your running shoes. This way, you can speak to your customers directly. 
You can approach them with the following things:
Offer Coupons: If you found out that someone has bought a product you sell, you can contact them and offer them a discount coupon for their next purchase at your store.
Their experience with the product: If they have purchased an item you sell, you could ask them about their experience with your products. Moreover, you should thank them and ask for their feedback about your product as well as your eCommerce website.
Send a link of related products on your store: If you find that some are discussing or are interested in a product you sell, you could send them a link of your product my mentioning them or message them directly.
10. Find discussions on your brand to boost eCommerce business:
Involving in discussions reflects your presence among consumers. It helps you to know about your audience and focus on the product to make it more valuable to your consumers.
Address customer problems: Search for customers on Twitter who are discussing your brand and have faced some issues. Address their issues immediately as well as send them a direct message and ask them for what they didn't like or what they find unsatisfactory.
Latest info on your company and industry: You should join in conversation related to your brand, industry, or products you provide. It will open doors for networking and partnership for your future ventures.
Show brands you like – If you sell multiple brands, you can show off brands you love. If you want, you can also mention those brands on your tweets. 
11. Share Product Photos on Pinterest: 
Pinterest is a great platform to build brand visibility and boost your eCommerce business. You should include the 'Pin it' button on every product image you have on your eCommerce store or create a separate board for this. You can choose from a variety of product category for your board such as 
Holiday gift items
Back to school
Vacation items
Clothing pair 
Gifts
Popular and hottest selling products
Products on sale
Create a testimonial board
Pinterest makes it easier for people to get straight to your website. Visitors are likely to convert into leads so that you sell faster than other social media platforms.
Conclusion:
In the end, success does not come as soon as you start sharing your content through social media. Moreover, it does not matter what you are selling.
Alternatively, in due course, you start adding value to your brand, which is likely to be on the positive side.
Around 85% of customers won't purchase a product until they see it multiple times. Ultimately, social media is the right platform where you can develop a  connection with your existing customers or bring in a new group of audiences.

Do you have printers? Are those printers sitting idle?
Become a Print-on-Demand dropshipping app like Printful or Printify. Dropship your merchants' orders.
Know more