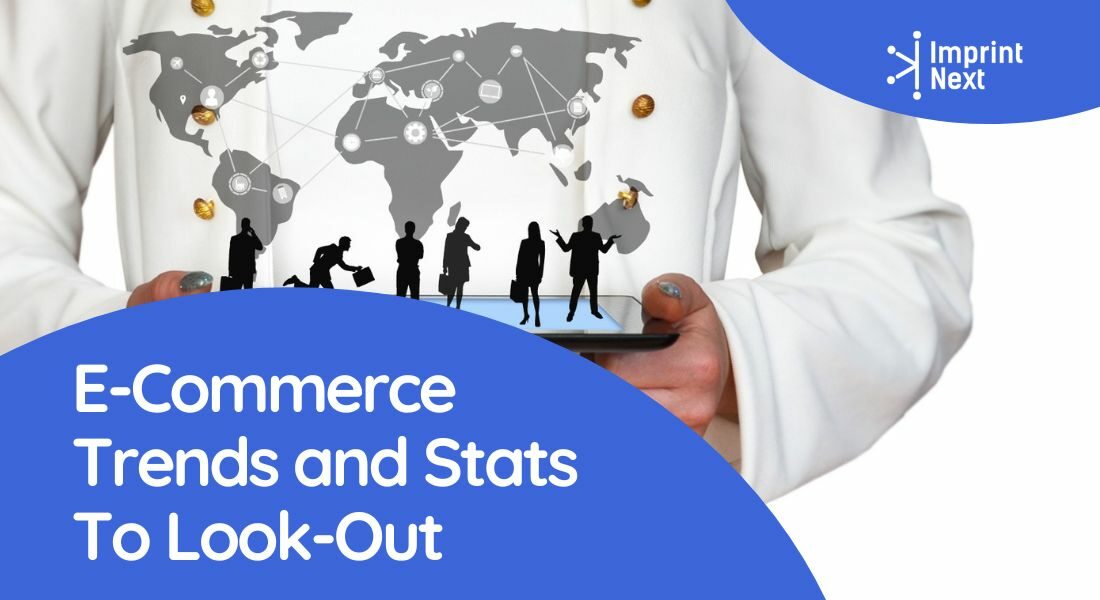 Last Updated on: 17th January 2023, 11:43 am
2023 has already kicked off and things have already started to change in the eCommerce arena. Both the promotional products industry and the decoration industry are getting a major boost. Along with clothing line eCommerce stores, entrepreneurs are now moving towards food, decoration items, and electronic goods.
With the help of crowdfunding entrepreneurs are developing exciting new products are willing to sell them online only. In this blog, we will take a look at how much E-commerce has changed in the last year and what it will demand the future eCommerce store owners.
Here are the top eCommerce trends and stats for 2023:
01. E-commerce retailer stats:
Small eCommerce retailers will see a higher mobile conversion rate of 30% more than the larger retailers.
The worldwide spending on eCommerce platform software increases by 15% year-over-year.
Amazon alone covers over 40% of all eCommerce sales in the US.
Shoppers in the USA spent $5 billion online in the Black Friday sale last year.
Millennials make over 50% of online purchases than other generations.
Millennials now want instant access or round-the-clock accessibility which will the focus of all e-commerce stores and will be a norm by 2026.
02. Influence of Return policy:
Over 80% of shoppers leave a shopping site because of the unagreeable returns policy.
More than 95% of Americans have made at least one purchase online and nearly 80% of Americans have made an online purchase in one month alone.
Over 50% of online shoppers tell their friends and family members when dissatisfied with the product.
The number of online orders is increasing faster than the total revenue generated, which suggests that people are comfortable buying low-cost products online.
Nearly 75% of online shoppers say product selection to be important while searching online.
4 out of 10 purchases are made using an online channel.
On average Americans spend 64% of their budget in-store and 36% online.
Nearly 40% of the males aged between 18 to 34 say they would buy everything online. Over 30% of the females in the same age bracket also agreed to the same.
Nearly 90% of online shoppers say that product details are important in making buying decisions.
03. Great User Interface:
About 40% of people leave a website if they find the website unattractive.
Nearly 50% of the B2B businesses in the US sell all their products online.
75% of online shoppers would want their products to be delivered on the same day.
Worldwide eCommerce is growing by over 20% every year but over 45% of small businesses in the US still don't have a website.
There were over 600,000 commercial drones in use by the end of 2018.
Online shoppers spend over 60% of their online time on mobile devices for shopping.
Nearly 50% of the consumers say live chat is their preferred way to connect to their e-retailers
By the end of 2023, image and voice-activated product searches will make up 6.4 billion searches. 
Mobile eCommerce reaches $700 in revenue by 2017, showing over 300% growth in the last four years.
Over 60% of mobile users have used virtual assistant to make a purchase.
It is expected that by 2023, many eCommerce brands will adopt visual and voice search on their website, which will increase the eCommerce revenue by 30%.
This year, B2B eCommerce companies will spend more on eCommerce technology than other online retailers.
04. Influence of Mobile Commerce:
In 2018, mobile shopping accounted for $2 billion in sales on Cyber Monday.
Over 40% of millennials have used voice search to make a purchase online. Over 20% of Google searches on mobile devices are the voice.
More than 50% of mobile coupons were taken directly from an eCommerce website by online customers.
Over 85% of online shoppers will use web-rooming to get the best price for their products.
Moreover, in 2017, there was over a 65% increase in eCommerce visits with the other 3 billion logged-in shopping sessions.
Over 55% of shoppers leave without purchasing because they were presented with unexpected costs.
Additionally, shoppers abandon cart over 65% of the time.
Over 40% of shoppers abandon shopping carts because of high shipping costs.
In the last three years, the global average cart abandonment has increased by 6%.
Over 20% of users will abandon their cart if they have to create an account.
More than 50% of shoppers will purchase the products they left in the cart if the price is decreased.
Over 90% of Americans want to receive promotional emails.
Email subscribers to eCommerce stores want discounts and free shipping as the major offers.
Over 50% of emails are opened on mobile devices.
Mobile device usage has increased by 7% for eCommerce emails in the last year.
There has been an over 700% increase in the use of emojis in email marketing done by eCommerce stores.
Nearly 30% of online shoppers say that they would like to purchase from a social media network.
05. Influence of Social Media:
About 20% of online shoppers influenced by product recommendations on social media
Over 80% of online shoppers review social media channels before making a purchase.
Over 85% of social media orders come from Facebook.
The average order value on Twitter is $46.
Nearly 75% of Instagram users have taken at least some action after seeing an ad post.
On average the order value on Instagram is $65.
Lastly, YouTube videos have over a 1% conversion rate.
Conclusion:
The eCommerce trends in 2023 are heading towards artificial intelligence, virtual & augmented reality. Such marketing trends help you to build your e-commerce store and optimize features based on a futuristic vision.
Reference:

Do you have printers? Are those printers sitting idle?
Become a Print-on-Demand dropshipping app like Printful or Printify. Dropship your merchants' orders.
Know more