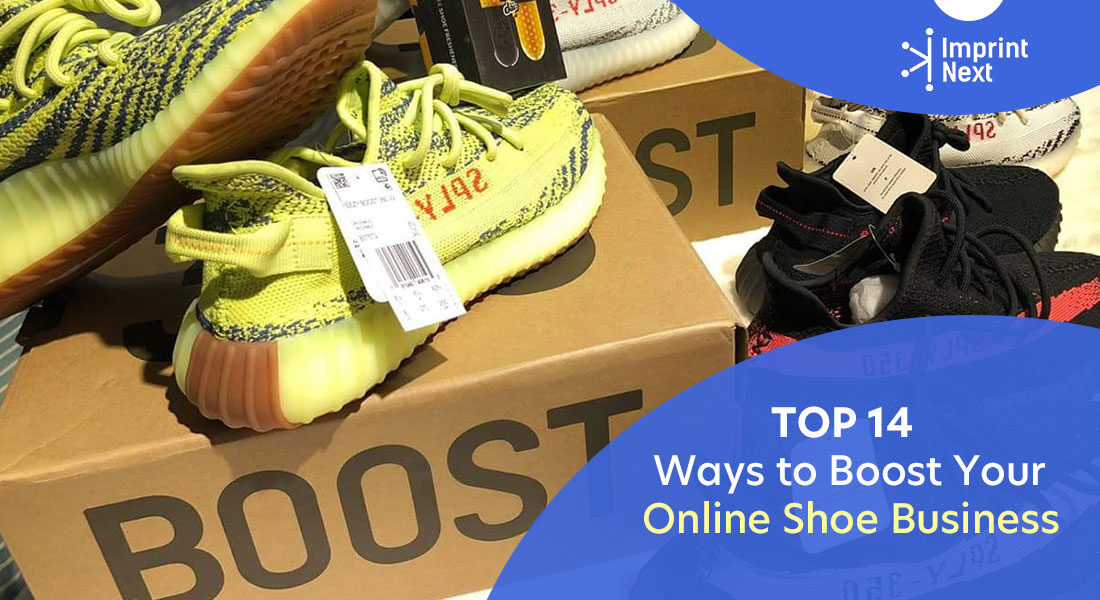 Last Updated on: 24th December 2021, 01:14 pm
Selling shoes, boots, or sneakers- shoe design software is what you need to boost your online shoe business. It may be a casual day, sport, or a festive season. Shoes often become the first source of impression or as a uniform in jerseys.
To meet various purposes as above, you must provide the required item. That is to say, if someone wants to place an order with a custom shoe design, maybe for personal use or any sports activity, you may lack enough resources to process the same order. Moreover, you may have come across many people who love to wear classy, stylish, and designer shoes.
Therefore, Shoe Design Software is the all-in-one solution that comes into the picture to make it completely easy for you to take any order. Now, you can let customers create custom designs on shoes right from your online store.
Moreover, this software also integrates with the offline kiosk if you own a local shop.
01. How shoe design software helps you boost your shoe business?
Now, let us discuss the benefits you achieve using shoe design software.
By this time, you have realized that shoes are not just footwear but status and fashion for all wearers.
When personalization has come into the picture, it enables people to craft their designs and get them printed on their shoes or sneakers.

Do you have printers? Are those printers sitting idle?
Become a Print-on-Demand dropshipping app like Printful or Printify. Dropship your merchants' orders.
Unlimited Merchant stores. Dropship and Fulfil Merchants' orders. Manage merchant invoice, sales commission, etc. Merchants sell the designed products in shopify, etsy stores, etc.
Know more
It is too easy and quick to work with shoe design software to craft their custom designs. Moreover, this feature is the primary reason that increases your sales. Let us discuss it further to get more insights into it.
02. Shoe design software- A complete solution to customer satisfaction
The primary goal of selling custom products is customer satisfaction. By integrating the online shoe design software into your website, you provide a 'customization' option for customers to click and enter the shoe customization platform.
This design platform fulfills the exact purpose of what a customer wants. That is to say, they design whatever they want rather than searching for numerous pre-manufactured product catalogs.
It gives the ultimate freedom to your customers to create something for themselves that exactly meets their preferences.
So, when customers find it a complete solution to their shopping demands, they are used to visiting your website regularly because customers want a one-stop solution to meet their needs.
03. Increase your online visibility
It is not just a cup of tea to do online business. There is a lot of competition where millions try highlighting their specialties to promote their business.
Therefore, with shoe personalization features, you can keep your customers happy, ensure huge traffic to your online store, and boost your shoe business.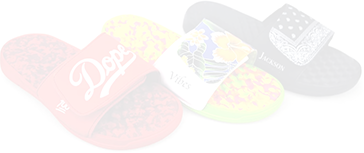 Boston based custom slide sandal maker has become $10 Million company using an online designer and unique growth marketing.
Read more
Personalization encourages customers to visit your website instead of going to a local shop or diverting to another online store.
More traffic onto your online store means more SEO ranking, and finally, you rank on the top page of Google. With this, you will be getting the ultimate visibility over other stores on the internet.
04. Decrease your sales return with Shoe Design Software:
The most common issue that every online platform faces in return sales. When a customer does not find it useful visiting your website, they move away and never bother to return as you may know, "The first impression is the last impression."
That is enough to prove that although you offer various products, customers are not happy with that.
Let me give you an idea! Why don't you go for offering product customization? Believe me! Most online sellers allow customers to personalize shoes onto their website, and they get a rapid decrease in sales returns.
That is because customers get the exact product that they want. And satisfied customers means, decrease in sale returns.
05. Increase sales with customer retention:
The shoe customization is enticing that customers cannot leave it without at least giving it a try. It is the key reason customers feel linked to your products and greater chances of purchasing one.
Therefore, a business becomes successful when it receives repeat sales. In other words, it is also known as customer retention. Customer retention is the primary key to boost your shoe business.
It is not an achievement when customers make their first purchase. Most importantly, when customers return for their second purchase, a business gets a brand and grows rapidly.
To get multiple sales from the same customer, you must offer something unique. And you may know, every odd that benefits an individual finally `hits". In the same way, shoe customization is a unique solution to increase repeat sales.
06. Get to know about customers interest:
In any business, it does not matter what you feel. It is all about customers what they want. That is to say, and you must know your customers' tastes and preferences and mainly sell those products. Even some people sell a huge catalog that fails if it does not full the customers' purpose.
Mainly, if you are a shoe seller, then shoe personalization is the best method to get insights into your customers' interests.
You get information that is helpful to create more unique designs keeping in view the public demand. The Shoe Design Software also allows you to draw templates and designs, understand your customers' interests, and then display the right product that will be most preferable to your customers.
07. Personalization makes your product premium:
The most significant advantage you get with personalization is selling shoes at a higher price and adding this premium feature.
In a survey, it was found that there is a demand for customized products that is 43% more than standard pre-designed products. Personalization is the best way to increase your revenue.
It lets you offer unique and exclusive shoes to your customers at prices higher than those of the local shop.
08. Why is ImprintNext Shoe Design Software the best for you?
Personalized shoes have come out as a popular trend among men and women of all ages. Today, people mostly like to wear custom-designed shoes in which they personalize themselves.
Therefore, adding personalization software to your online store in Magento, Shopify, OpenCart, WooCommerce, PrestaShop, or kiosk (for offline stores) is the best way to make your customers happy.
By using ImprintNext shoe designer software, your customers get the ability to create custom designs as per their unique requirements and fashion tastes.
The shoe designer tool features lightning-fast installation and comes with 1-year support from the ImprintNext team.
Print shops and businesses have the flexibility to use any printing method and customize the software as per business requirements.
09. The software is user-friendly:
Designing is not the ultimate solution for your online shoe business. Other factors determine the ease of designing shoes. The shoe design software must be developed to simplify everything for the end-users/customers besides offering high-end graphic features.
The software should also have a user-friendly interface that allows every user to create the best pair of customized shoes. Simple UI makes customization quicker and simpler for the customers.
10. Flexible Decoration Area
Trace out the right place where you want your custom image to be printed on the shoe. This software for designing shoes enables buyers to set custom decoration areas with multiple designs or clipart.
11. 3D Preview:
ImprintNext shoe designer tool provides a 3D preview of shoe designs to get a real-time appearance before placing the order. It helps them decide on any last-minute changes if needed and eliminates all after-payment issues.
12. Dynamic Print & Price Settings:
ImprintNext has a dynamic print and price-setting feature with designing shoe software. Now, eCommerce businesses can set print and price rules based on how they want to charge users according to the printing methods being used.
They can set different charges for different printing processes. The shoe designer software keeps the pricing process transparent and eliminates any pricing related issues for later.
13. Multiple Language, Multiple Currency:
Set up stores with different languages, different units, and foreign currencies. The software supports multiple languages & displays all currency to offer localized content to your customers.
14. Get a personalized look:
Finally, your customer gets a personalized look after they design shoes(of any size) using software with a clean and crisp appearance with proper options.
Final Words:
Therefore, personalization is the best way to provide unique and high-end products to your customers that boost your online shoe business.
The best way to boost your sales and increase revenue with personalized shoes by adding prices based on the printing method, print area, and type of shoes.
In conclusion, personalization is the most practical way to inculcate their style in shoes.

Do you have printers? Are those printers sitting idle?
Become a Print-on-Demand dropshipping app like Printful or Printify. Dropship your merchants' orders.
Know more