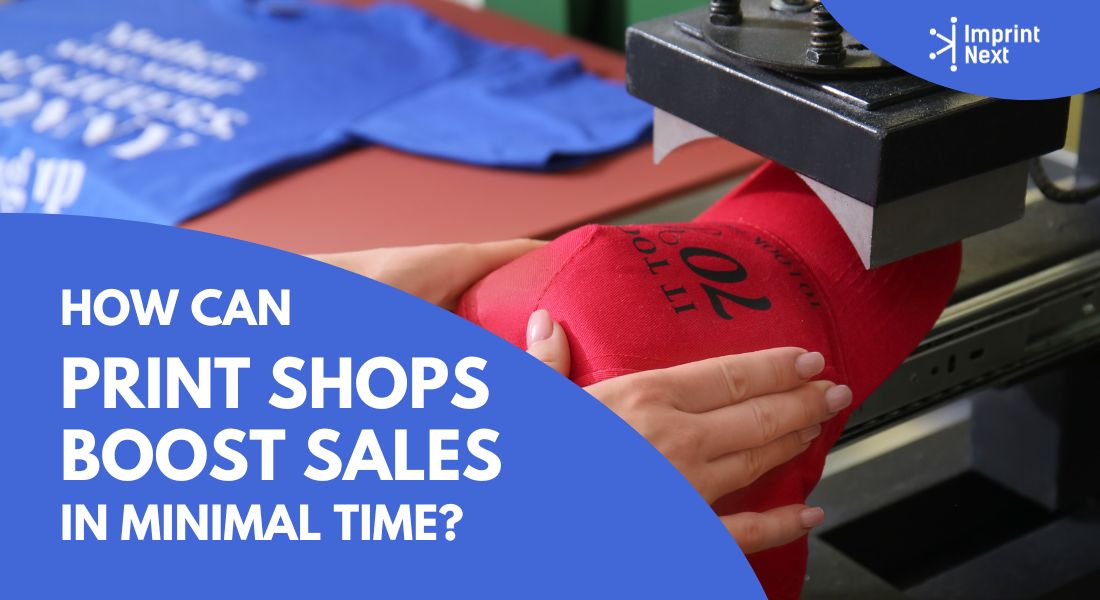 Last Updated on: 21st November 2023, 10:59 am
When the demand is shifting for custom products, it becomes a tough time for those who have been doing business the traditional way. That is to say, print shops and product decorators dominate the e-commerce industry.
The demand from those industries has dropped away, and the port shop owners have taken the grip.
It is high time that the shop owners rethink their sales strategies and reconsider it converting them into a web-to-print store.
It's time to integrate a web-to-print product customization tool into the online print shop. It's past time for them to think about more than just survival as the planet moves to the new normal. Although product diversifications, digital platform adaptation, and investment in an ideal web-to-print solution for customized product offerings have become new essentials in the Print Industry for long-term growth, Print Store owners must take the following steps to boost their sales and quickly grow in the Printing Industry in the short term.
Methods to Grow Print Shop Sales in Less Time:
But now is not the time to wait for customers to ask you about their printing requirements. It's time to step up the marketing efforts and bring the pedal to the floor. A few of the methods that can result in short-term sales growth are mentioned below.
1. Social Media Marketing:
Since most urbanites operate from home during these days, active Social Media users have increased, and businesses can quickly meet their potential customers on these channels! Printers may use a combination of organic and paid marketing techniques and their online product design tools to integrate their personalized products on social media sites.
2. Create Connections with Clients:
Maintaining contact with current and past clients is one of the most adaptable sales and marketing methods used by companies all over the world during this pandemic! You, too, can contact past and current customers through emails, phone calls, and newsletters to inform them of your availability, product introductions, and general hygiene and precautionary standards.
3. Search for Leads:
As a print shop owner, it is critical that you consider the current business environment and, as a result, predict potential customer demands. You must not only plan for those demands, but you must also actively seek out those leads well in advance! Assign your marketing team to look for any such needs and begin collecting leads well ahead of time before preparing your company for those items.

Do you have printers? Are those printers sitting idle?
Become a Print-on-Demand dropshipping app like Printful or Printify. Dropship your merchants' orders.
Unlimited Merchant stores. Dropship and Fulfil Merchants' orders. Manage merchant invoice, sales commission, etc. Merchants sell the designed products in shopify, etsy stores, etc.
Know more
4. Paid Advertisements:
While these practices are boring and traditional, they can still be beneficial during these periods, particularly if you need to boost your sales quickly. However, instead of making scripted ads and cold calls, you can use customized methods and advertising schemes for advertisements.
5. Offering Freebies isn't enough:
You can build smart promotional campaigns with other related business processes instead of depending on heavy product discounts and reducing the profit margins. You can offer guaranteed deliveries and fast deliveries and charge a premium for them! Besides that, you could provide discounts on customizations, quantity, and access to your online product designer.
6. Introduce Custom Products:
Even though economies and companies are resuming their operations worldwide, the new normal will still have a lot of personalized product requirements! Print Businesses must launch personalized items using an online product designer tool and list them under the COVID-19 Category on all of their digital channels, whether it's customized masks, PPE products, or fundraiser merchandise.
7. Print on-demand:
It has seen several Print Demand spikes, from floor graphics to signage and banners for Coronavirus communications to the need for personalized masks and t-shirts for general and fundraiser use. Keep an eye on these trends and quickly implement them on your digital platforms using Web-to-print tools to boost your sales.
However, you do not base major inventory and design decisions solely on your expectations! Instead, you can use your online print shop program to build virtual designs and ask customers to place bulk orders, or you can make all of the required adjustments and investments until the actual demand and orders begin to roll in.
8. Adopt a Customer-Centric Approach:
Increasing your lead conversion ratio is the most effective way to boost your sales. And having personalized customer interactions is one of the best ways to boost sales and customers. Personalized customer experiences are successful, but they have also become a necessity in the market, where competition is fierce and customized experiences, and customer-centric approaches can lead to happier customer experiences. You'll have a lot of natural brand ambassadors who can spread the word about your company and goods if you have a good customer satisfaction score.
Conclusion:
Although many businesses face crises in these unprecedented times, you can survive and expand your Printing business with the strategies mentioned above and approaches! To ensure that these techniques are implemented effectively, you must have developed and integrated Digital Platforms a wide range of personalized product offerings, and an optimal web-to-print solution to ensure a pleasant experience for your customers.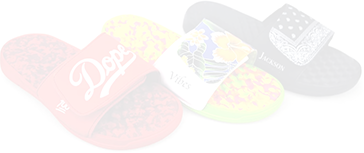 Boston based custom slide sandal maker has become $10 Million company using an online designer and unique growth marketing.
Read more
Related Questions:
How to grow your print shop?
It is important to have a well-designed and attractive print shop. In order to promote your print shop, there are a few steps you can take. The first step is to make sure your shop is clean and has a professional appearance. The walls should be well-painted and there should be no stains on the floor. Second, the customer should be greeted by a well-groomed and professional employee. Employees should have a friendly attitude and a smile on their faces. Third, the customer should be given a tour of the shop. The tour should include a demonstration of the different printing processes, such as laser printing, inkjet printing, and silk screening.
Is the t-shirt industry worth it?
The t-shirt industry is worth over $17 billion dollars. That's more than the average American's yearly salary. The t-shirt industry is worth more than some of the world's biggest companies. Companies like McDonald's, Walmart, and Facebook are worth less than the t-shirt industry. The t-shirt industry has gone through a few different changes. Originally, t-shirts were used as undershirts, but they have evolved into a form of clothing that can be worn on its own.
How can the printing press increase sales?
The printing press is a printing machine that can produce printed text or images on paper or other material. Printing presses are used in a variety of fields, including newspapers, books, and posters. In order to increase sales, a printing press can be used to create advertising posters for a product.
What is the use of digital printing?
Digital printing is a cost-effective way to produce high-quality printed materials in small quantities. Digital printing is often used for business cards, brochures, letterheads, postcards, menus, and other documents.
What is screen printing?
Screen printing is a method of printing that uses a mesh screen, stencil, or squeegee to apply ink to a surface. The printing is done on the other side of the screen, and then the screen is lifted and the ink is pulled into the depressions, creating an image.
How much money can you make as a screen printer?
A screen printer will make $0.03 to $0.10 per shirt. It is used to print on a variety of surfaces, such as t-shirts, tote bags, and posters.
Screen printing vs. digital printing; which is better?
Screen printing has a higher quality of print than digital printing. Moreover, it has the ability to produce large quantities of prints in a short amount of time. Screen printing also has a lower cost than digital printing, making it more affordable for businesses.

Do you have printers? Are those printers sitting idle?
Become a Print-on-Demand dropshipping app like Printful or Printify. Dropship your merchants' orders.
Know more