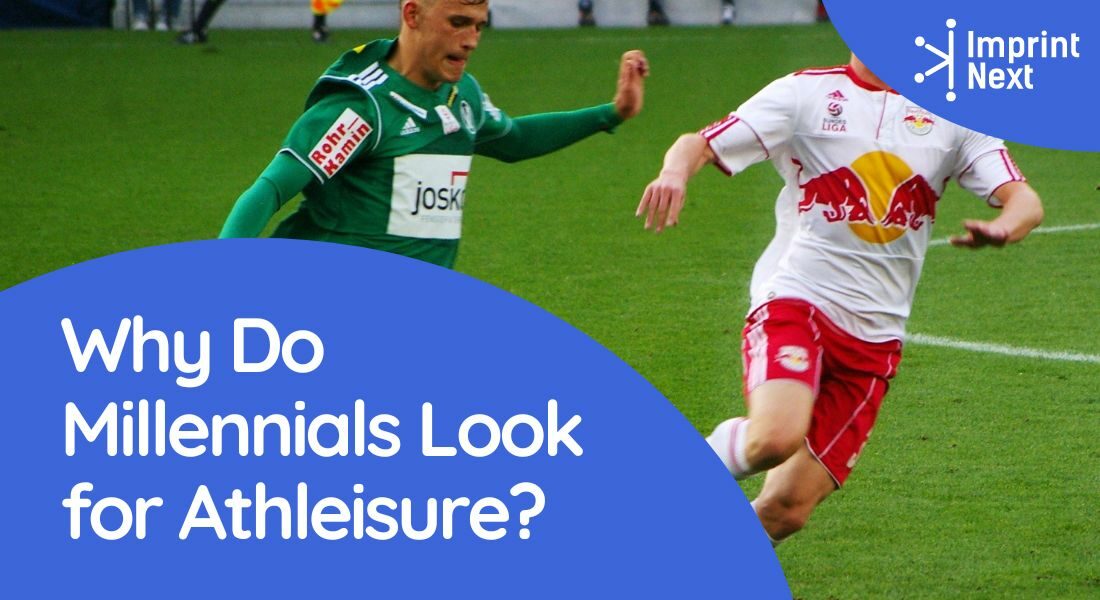 Last Updated on: 6th March 2023, 12:18 pm
Previously we used to have uniforms or specific formal suits for the workplace, casuals for outside, and activewear for gyms. We won't find it unusual to come home from the office, change our formal attire to casuals or activewear, then go to the gym and change again into workout clothes. But the time has changed.
Many offices, corporates, or workplaces have adopted the flexibility to allow their employees to come with a casual dress code. It has given increasingly casual workplace dress codes, a cultural focus on fitness, and a new emphasis on stylish activewear. It has reduced the distinctions between workwear and casual apparel. It's now common to see golf shirts in the conference room, cross-trainers at the supermarket, and yoga leggings at a local restaurant.
Millennials want apparel that is suitable for a working environment as well as when out. The athleisure apparel makes it possible to be stylish in the gym and on the street without changing.
7 Reasons Millennials Look for Athleisure:
The combination of workwear and casual wear is athleisure. It is highly trending among millennials. So, let us get to know from the following reasons below:
1. Athleisure is adaptable:
The blend of athleisure and casual wear makes it adaptable for a healthy and comfortable living. The increased commitment to wellness and fitness routine is part of our lifestyle.
Be it gyms, workplaces, or juice bars dot the landscape, and even fast-food restaurants are offering healthier options.
Having separate clothing for work, exercise, and social life simply isn't practical anymore, and the technical side of athleisure enables merging the three.

Do you have printers? Are those printers sitting idle?
Become a Print-on-Demand dropshipping app like Printful or Printify. Dropship your merchants' orders.
Unlimited Merchant stores. Dropship and Fulfil Merchants' orders. Manage merchant invoice, sales commission, etc. Merchants sell the designed products in shopify, etsy stores, etc.
Know more
Antimicrobial, breathable, wrinkle-resistant, and sweat-wicking fabrics allow for comfort while working out and an easy transition into everyday life.
2. Popularity:
This versatility also helps explain the popularity of activewear because it is versatile and can be used. Whether walking the dog, taking care of the kids, or spending an evening out with friends, consumers are more comfortable and have a freer range of motion than ever before. You can find people wearing athleisure for almost any activity, from bicycling to shopping and dining. And that means consumers can buy it almost anywhere.
They no longer need to frequent the local sporting goods store for activewear, as it can be found anywhere from high-end department stores to the local Walmart. Some fitness brands, like Lululemon, even have their own standalone stores, specializing exclusively in yoga and fitness apparel.
3. Athleisure Apparel Feels Good:
The activewear appears not only fashionable but also comfortable.
Millennials want to look as good working out as they do when dining out, and athleisure apparel makes it possible to be stylish in the gym and on the street without the need to change.
4. Athleisure as casual wear:
It also has become fashionable to mix sportswear with other clothing styles, further enabling the integration of athleisure into casual wear. Yoga pants, a staple of the athleisure trend for women, can be worn with a sweatshirt or with a blazer, and even with heels, depending on the setting.
And it is most likely to find a performance golf shirt worn with khakis and athletic shoes in the workplace as you are to see one with slacks and a buttondown shirt.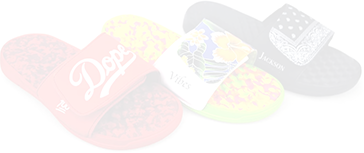 Boston based custom slide sandal maker has become $10 Million company using an online designer and unique growth marketing.
Read more
Activewear is fashionable and comfy that is acceptable to wear out and about. Some compression clothing brands advertise shaping and lifting elements that help enhance particular areas of the body, while others advertise geometric patterns that may help hide imperfections.
It is not only illustrated athleticwear's appeal as casual wear but also its universal appeal.
5. The convenience of Wearing:
While we've emphasized the convenience of wearing the same clothes while working out and hanging out, the athleisure trend isn't just for dyed-in-the-wool gym rats. Comfortable clothing, especially trendy, comfortable clothing, always will be popular, and a significant amount of athleticwear never sees the inside of a locker room.
But the idea that it could add to its appeal. Many athleisure fans point out that wearing workout clothes change your mindset and actually might increase the odds that you work out.
For many people, the fact that this clothing looks good will help boost their confidence to wear it not just while catching a bite to eat, but in its natural environment, as well.
6. Adopt a Personal Style:
Personal style also plays an important role. Performance garments have gone from being available only in standard colors, like black and gray, to be a new canvas for expressing individuality.
Bright colors, intricate designs, and shading are now commonplace.
Floral prints are a popular trend for women's leggings, and inspirational quotes are popular for both men and womenswear.
7. A Profitable addition for Print Shops:
With a sizable market and popularity that doesn't seem to be waning any time soon, athleisure can be a profitable addition not only for sports-centric businesses but also any clothing store.
With its versatility and acceptance in the gym, public, and work, customized activewear is a great option for building brand awareness in promotional markets and for add-on sales like practice gear and spirit wear in the team market.
One hurdle for garment decorators has been finding a way to decorate these stretchable, heat-sensitive fabrics. Many athleisure garments are made of polyester, with colorful patterns printed through dye sublimation.
Customization and personalization elements must apply at temperatures low enough not to damage the garment, be able to stretch with the material and be resistant to dye migration.
Silicone-based inks have been a popular choice for screen printing due to their stretchability and dye-blocking properties, but their cost can be prohibitive, especially for short runs.
Affordable heat-printing options exist, such as one that provides the stretch and dye-blocking of silicone inks but is cut on a vinyl cutter and applied with a heat press. It applies at 285°F, making it safe for polyester-based performance fabrics.
Conclusion:
Most experts agree that the current popularity of casual activewear is more than just a temporary fad, with its comfort, style, and convenience giving it staying power in the apparel market.
Given its popularity, versatility, and profitability, this trend is worth looking for sportswear dealers to help their business thrive and help their customers look good, and stay comfortable while doing it.

Do you have printers? Are those printers sitting idle?
Become a Print-on-Demand dropshipping app like Printful or Printify. Dropship your merchants' orders.
Know more