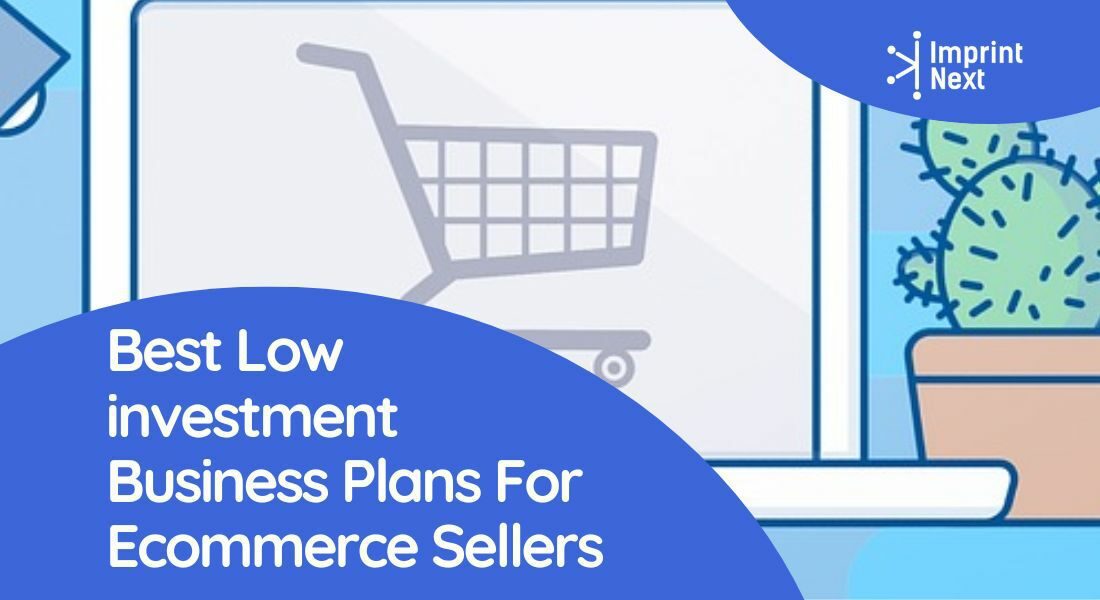 Last Updated on: 6th September 2022, 10:50 am
Moving out of the traditional nine to five jobs and launching your own eCommerce business can get pretty expensive. When they're first starting, most entrepreneurs don't usually have a ton of money to fund themselves. 
If you find the cash to a significant roadblock to start your online business, you must follow these low investment business ideas, and you can try to start your business running on a little budget.
#Plan 1. Dropshipping:
Inventory purchases and management are major financial challenges. Not to mention, you probably don't have lots of time and effort if you work with another job.
Starting a company requires more than looking and finding a range of successful products. Also, you have to sell out your inventory, your warehousing budget, pay your wallet and settle for shipments.
What is dropshipping:
Dropshipping is a business model that allows a company to run without stock storage, own a shop to store its goods, or even deliver its goods to its customers.
This kind of business model is highly appealing because the shop owner needs no physical place, such as an office or warehouse, to store products or undertake shipping responsibilities, rather than a computer or Internet connection.
There are many dropshipping vendors you can choose from, and some operate from the US and others overseas. Hence search for your reliable dropshipping partners. Now, listed some of them are:

Do you have printers? Are those printers sitting idle?
Become a Print-on-Demand dropshipping app like Printful or Printify. Dropship your merchants' orders.
Unlimited Merchant stores. Dropship and Fulfil Merchants' orders. Manage merchant invoice, sales commission, etc. Merchants sell the designed products in shopify, etsy stores, etc.
Know more
Spocket (Spocket Review)
MXED (MXED Review)
Oberlo
It is better to build a partnership with your supplier if you plan a long-term business based on the dropshipping business model. That implies building trust to offer you a reliable service.
#Plan 2. Print-on-demand service:
Print-on-demand defines that you allow a customer to customize their product with your designs.
Common examples of print on demand products are:
T-shirt
Hats
Mugs
Phone cases
Hoodies
Tote bags
Posters
You would be wondering how it is possible to provide a customization feature to customers through your online store. No big deal! Integrate the ImprintNext Product designer Tool into your E-commerce store that will do your work, providing product customization options, 5000+ design templates, cliparts, shapes, background fill, and a lot more.
Do not worry if you have an eCommerce store in any eCommerce platforms like Shopify, Woocommerce, Magento, Prestashop, Zoey, 3DCart, etc., ImprintNext Product designer tool integrates into all.
#Plan 3. Start writing an Ebook:
If you think of writing something helpful and useful, consider launching an ebook. You do not need to become a word wizard. You need enough knowledge about a specific area of expertise to provide value to your target demographic.
For instance, if you're a yoga trainer you could write an ebook giving away your best yoga training tips. Or, if you have experience as a yoga trainer, you could write an ebook about the best yoga practices. The scope of what you could write about is limitless—think about what you're good at and go for it!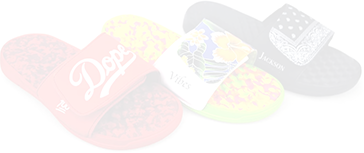 Boston based custom slide sandal maker has become $10 Million company using an online designer and unique growth marketing.
Read more
If you cannot find the best place to start with your eBook idea, then approach  Lulu Xpress or Blurb. These are the best platforms to create your book, print it, Sell & Self-Publish it through these platforms or the way you like.
Take these few tips to bear in mind as you launch and sell your first ebook:
Pricing:
If you are new to ebooks, you must consider yourself an unknown writer.
From the customer's perspective, they are reluctant to purchase books of an unknown author than the one known to them, hence price your ebook accordingly and let customers try once.
Please do some research to know about other ebooks' prices related to your niche topic and their reviews, to know it is working or not.
Don't be quiet after Launch:
You cannot afford to sit quietly after your ebook launch, as marketing is the essential tool to keep your product alive. By this I mean, launching email marketing and social media campaigns, hosting webinars, guest blogging, or whatever other methods you're comfortable using to get your product displayed to your intended audience.
If possible, go for free:
Don't hesitate to launch your book for free, especially if you are a beginner. As I said before, at least once, your customer needs to go through your ebook, and in this way, you can quickly establish yourself as a known author or an authority.
If you think of launching a series of ebooks, give a free subscription for the first one, create an impression among the readers, and if demand increases, you can charge on the subsequent editions. 
Create and sell digital products:
Digital products like online courses, downloadable music to ebooks, and tons of exclusively-online products that you can create and sell. If you're new to online selling, digital products are great to start, as you don't have to budget for manufacture, inventory, or shipping, meaning your profit margins should stay comparatively high.
If you have a Shopify store,  you can download Shopify's free digital downloads app. That enables you to sell digital products online. If you aren't using Shopify, you can also sell digital products through WordPress/WooCommerce.
Sell homemade goods:
You could also make extra cash from your passion if you're a fervent craft or Pinterest user, and you can get enough for DIY-projects. No matter if you create home-made cards, pottery, soaps, bath bombs, furnishings, or anything you like making in your moment off, there's a better possibility you can appeal to an online market.
You have to bear in mind that you may be responsible for your inventory and shipping management because you create products at home.
Most entrepreneurs who start a business with their homemade goods start off working on a per-order basis. And then, over time, they scale up to handle small batches of orders. Once your business gets profit, you will have enough funds to have an infrastructure to handle consistent sales.
Conclusion:
Finally, going through the above low investment business plans, you may be confident to start your online business for yourself.

Do you have printers? Are those printers sitting idle?
Become a Print-on-Demand dropshipping app like Printful or Printify. Dropship your merchants' orders.
Know more