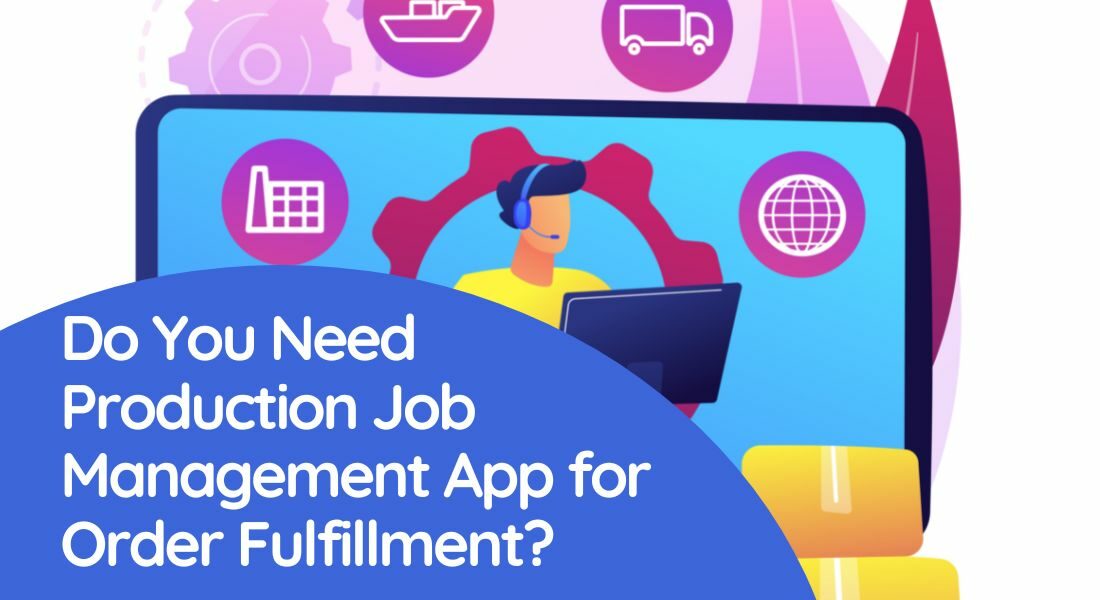 You are custom printing business. As an owner you may be well acquainted with the fact that, irrespective of whether it is screen printing, DTG, sublimation, heat transfer, etc., you need to spend at least 30 minutes per order for prepress activities. That is to say, for processing 1000 orders, these 30 minutes may result in around 400 hours per month.
A similar situation you may find at present across the entire print fulfilment life cycle. Where manual printing process are cumbersome, and prone to errors, and getting organized with your staff and on-time project delivery becomes an issue.
By 2027, the print sector is anticipated to increase at a CAGR of 5.53%. On the other hand, labor shortages are getting worse every day, worsening the manpower gap for fulfilling orders. Thus, when we demand is rising and order fulfilment process are getting hectic. Therefore, print companies may be finding it difficult to compete with their rivals in the market because they rely too heavily on manual processes that are prone to error.
What is Print Management in Order Fulfilment?
Print Management or Print order management is the process of managing the entire custom printing or product decoration orders through out the order fulfilment process. The process begins when customer places an order and finishes when customer receives the customized product. The entire print order management process involving
Receiving custom orders
Managing quotations and proposals
Product decoration area details, artwork, colors, order notes,
Order and packaging slips
Purchase Order
Job cards, etc.
Manage the entire print production life cycle with production job management app. Order management, in a nutshell, is the digital method for managing the order fulfilment cycle.
09 Reasons You Need a Print Production Management App:
Automation is recognized by 62% of commercial printers as being the most important factor in maintaining the operation's profitability, according to NAPCO data. Additionally, 69% of printers report a labour shortage. When we include Multi-channel management, the problem becomes much more complex. Over five channels must be managed at once by print providers. Separately managing Walk-In, Calls, Email, E-commerce, and Small B2B clients is a laborious and time-consuming task. Errors are frequently made when managing inventories across all channels and manually processing orders.
Additionally, because of increased competition and the demand of current consumers for a personalized customer experience, a conventional order processing system is insufficient. Customers expect order updates throughout the fulfilment process and may follow their orders around-the-clock. Additionally, people want to customize a product themselves, and failing to provide this personalized experience can result in an 80% drop in recurring business.
1. Automated Management Process across Multiple channels:
A typical printer engages in more than five different channels of sales. Multiple channels can be managed using order management software, including walk-ins, phone calls, emails, online stores, and third-party marketplaces.

Do you have printers? Are those printers sitting idle?
Become a Print-on-Demand dropshipping app like Printful or Printify. Dropship your merchants' orders.
Unlimited Merchant stores. Dropship and Fulfil Merchants' orders. Manage merchant invoice, sales commission, etc. Merchants sell the designed products in shopify, etsy stores, etc.
Know more
2. Central Unit for managing all Printing Orders:
Order management enables you to centrally manage all of your online and offline sales channels.
Provide a uniform customer experience to increase repeat business and lower order management expenses.
3. Address labor shortage issues:
Print companies have been able to minimize the sizeable manpower needed to monitor orders thanks to order management solutions.
You can read success stories about how businesses have automated repetitive operations like estimation, artwork design and approval, order entry, invoicing, and payment to enhance productivity and decrease reliance on human resources. Print service providers can process more jobs with less people thanks to automation.
4. Eliminate errors and bottlenecks:
Reducing the number of human touchpoints during the fulfilment cycle reduces the likelihood of human error. The Order Management System also records all talks, resulting in fewer misunderstandings and mistakes.
5. Increased Productivity:
Automation allows printers to produce print orders more quickly and with fewer errors, which greatly reduces the time needed to process an order.
Additionally, printers allow for the processing of more print tasks with fewer personnel, resulting in increased team productivity.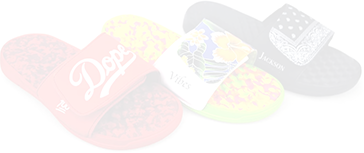 Boston based custom slide sandal maker has become $10 Million company using an online designer and unique growth marketing.
Read more
6. Reduce Operating cost and overhead:
Decrease the operation costs by automating order fulfilment operations and reducing human error. Additionally, the cost of doing business is reduced because less labor is needed to handle the orders.
7. Get all reports at one place on a centralized dashboard:
Using centralized dashboards and reports, printers can track their company's performance in real time and participate in business-related strategic conversations.
8. Business expansion:
By streamlining the order fulfilment process, key staff are able to concentrate on growth rather than completing print jobs. Additionally, Print Order Management provides a Vendor Management Module and third-party connection with Sanmar, S&S activewear, Alphabroder, Printful, to sell new items and swiftly outsource them. Launching Retail, Reseller, and B2B stores, as well as expanding into new markets or sales channels.
9. Satisfied customers:
Giving constant updates on orders provides a convenient client experience. And the ability to personalize purchases increases customer satisfaction and the likelihood of repeat business.
Final Words:
The order management software makes your print business's operations run more smoothly. Simple order management, effective inventory control, and quicker customer service.
This will not only improve the efficiency of your print firm but will also increase profits at the same time.

Do you have printers? Are those printers sitting idle?
Become a Print-on-Demand dropshipping app like Printful or Printify. Dropship your merchants' orders.
Know more