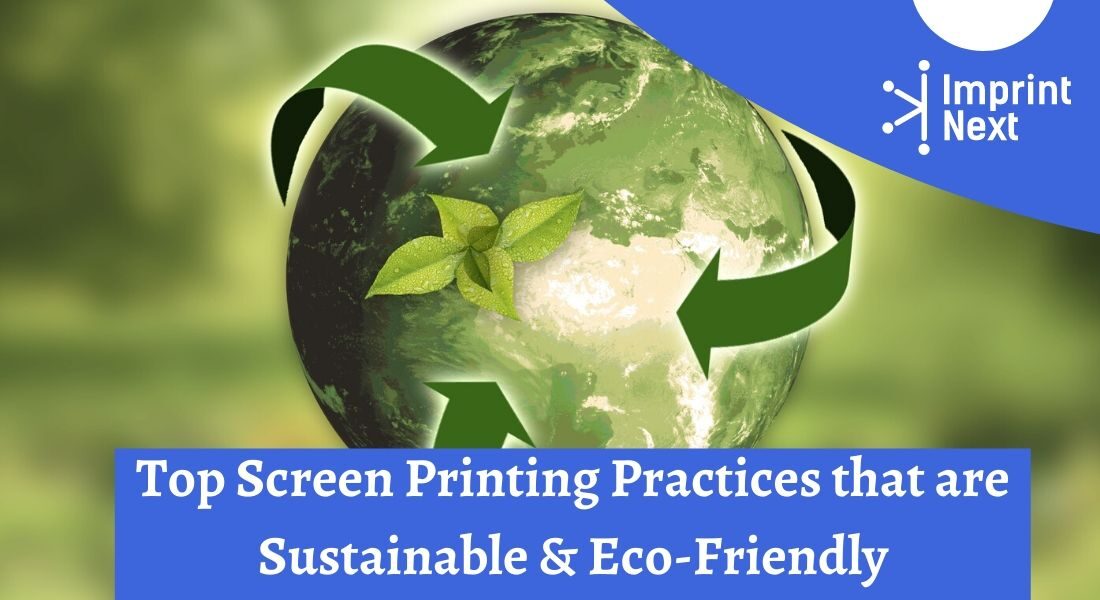 Last Updated on: 29th November 2021, 12:04 pm
Screen printing is similar; many processes can not be considered, such as sustainable or eco-friendly, but they can certainly be changed. So natural and as safe as possible. It is possible to implement such practices with any screen printer while also being more sustainable.
The decorated clothing sector is subject to the demand of the market. The customers set themselves the sight of finding the cheapest products and services in the past, especially in the last recession. Environmentally sustainable ideals touch the bottom line because many innovators have moved back to secure tax schemes instead of producing pricey eco-friendly goods.
When the world expands, renewable goods are rising when businesses begin to shift towards greener and more productive activities. The consumer's perceptions are shifting, and so are we.
Best 07 Eco-friendly and sustainable Screen Printing Practices:
1. Preparing Screen Emulsion:
When you make a screen for the first time, it will save money and save nature. That is to say, the least impact on the environment.
Once you decide to use a screen mesh for a particular design, ensure that it is tight enough. It should not be loose or sloppy that causes discomfort on your printing, resulting in your time being wasted and you getting an incorrect registration.
Always remember to use properly dehaze and degrease your screen mesh to become an environmentally friendly product. When you dry a mesh screen, always avoid using a fan. The process may be quick, but it will blow dirt and ducts on the screen to cause pinholes in your emulsion stencil.
Moreover, always ensure that the emulsion coat should always be free from dirt or particulate environmental pollutants. Because these pollutants also apply to the exposure glass and film. For accuracy, use an exposure calculator and ask your emulsion supplier representative to help that results in best practices for screen preparation.

Do you have printers? Are those printers sitting idle?
Become a Print-on-Demand dropshipping app like Printful or Printify. Dropship your merchants' orders.
Unlimited Merchant stores. Dropship and Fulfil Merchants' orders. Manage merchant invoice, sales commission, etc. Merchants sell the designed products in shopify, etsy stores, etc.
Know more
2. Burning Screens:
It is a process that uses more water and chemicals, and it is important to perform it right when you work for the first time. Besides, check your exposure times using a calculator either weekly or at least once a month.
It is recommended to store screens light-safe environment. Light, for screens, is like lead poisoning; Exposure of displays and fine halftones tend to disappear.
In today's times, the most common type of film is of inkjet type. Because it is convenient, and it makes the use of plastic films that can be recycled.
With the computer-to-screen trend, plastic screen backing has become obsolete. However, if you need to burn the screen again, then you must spend double the ink cost as before.
The newest trend in CTS technology is that it uses no consumables and achieves extremely high resolutions.
The initial expense is high, but in the long run, it becomes much more economically sustainable. The first time you have to burn the panel properly, but no consumables are washed down as the drain is forming because you need to burn it up again.
3. Are your ink Choices Sustainable?
Now let us look into some of the ink types available in the market.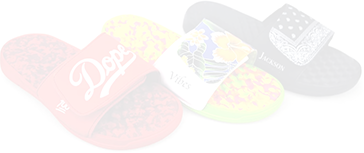 Boston based custom slide sandal maker has become $10 Million company using an online designer and unique growth marketing.
Read more
Plastisol:


Today's plastisols, the most widely used screen-printing ink, neither contain the minimal phthalates banned several years ago, nor harmful bone plumage or other hazardous substances used 40 years ago. Many computer printers have been rendered using plastisol ink and are comfortable with their curing features and parameters.

This form of ink comprises 100% solids, ensuring that there is no gassing off and zero degradation when written and cured. This includes low liquid traceability, does not dry on the monitor, and is extremely reflective and simple to treat.

Acrysol:


A modern form, which does not include PVC and phthalate. Some function like plastisol, although others are not a substitution due to the new element. Many have improved in terms of printability and handling over the last couple of years. Some people even print and feel as good as traditional plastisol or better.
4. Disposal of Ink:
If you use plastisol or inks dependent on water, they all contain chemicals strictly controlled for disposal. Know central, state, and federal legislation surrounding this method in all situations. The inks of plastisol are 100% solid.
The PVC resin extracts the pigment's plasticizers completely into the shape of a plastic ink or solid film until fully cured.
Now communities can permit the disposal or recycling of plastisol inks as normal plastic waste in full. Recycling can be allowed for uncured plastisol. If not, an authorized person may have to process it and dispose of checking any pollution.
Never pour water-based ink down a sink or into the ground, nor throw it into your waste, despite its name. Some pieces of it are considered risky. Local legislation can allow you to reduce waste by opening the clothes and evaporating water and solvents. In compliance with local laws, otherwise, the residual pigmented binder can be disposed of.
5. The behavior of inks in Water:
Inks behave differently when the water is cold or hot. On colder days, like winter, plastisol ink may be thicker than hotter days. You can correct this by using a room heater that heats your shop. While it an effect(a little) on its workability.
Similar to the case with acrysols. It is simply printing the ink; a few strokes will make a creamy layer again.
You may find it with some users that preheat the ink to room temperatures while keeping it off the floor and above 50 degrees F that usually suffices.
6. Water-based in when Humidity is high:
Water-based inks perform the best when humidity is higher as compared to days with lower humidity.
Some screen printing equipment manufacturers even offer humidifiers with their machines to help keep sensitive ink flowing. Remember this before settling on the buying of an ink device.
You may have to install a heating device in colder climates to enable the ink to flow correctly on the displays. Moisturizers will corrode devices over time, so bear in mind that all methods have costs. Several driest places are always the coldest, meaning the water-based inks become dryer in the panel quicker.
Some tins also require the pre-heating of pallets to some temperature. It may require additional downtimes before production and the consumption of valuable power resources before printing can begin.
7. Some Printing Parameters You must Consider:
While using water-based inks, it is important to use the correct emulsion types. Because plastisol and acrysol inks use the standard emulsion types.
Water-based inks require a specific emulsion that is more durable to withstand water or contact with water.
When you are to deal with larger projects, you must add a hardener to ensure the stencil does not break down. Otherwise, this can make reclaiming the emulsion from the screen difficult or sometimes impossible.
Also, ensure that the screen mesh is not torn out and restretched. The additional hardener and mesh replacements will add an overall cost to your screen.
Conclusion:
Screen printers produce other waste over and beyond chemicals and inks. Rags, discarded ink, and cleanness are tossed into the trash as part of everyday activities, empty cans, used video, cardboard boxes, and at least a dozen other products.
You can neglect these, but adopting the green agenda requires becoming conscious of your acts' complete effect and studying how to turn them into eco-friendly chemicals and water-based ink.

Do you have printers? Are those printers sitting idle?
Become a Print-on-Demand dropshipping app like Printful or Printify. Dropship your merchants' orders.
Know more