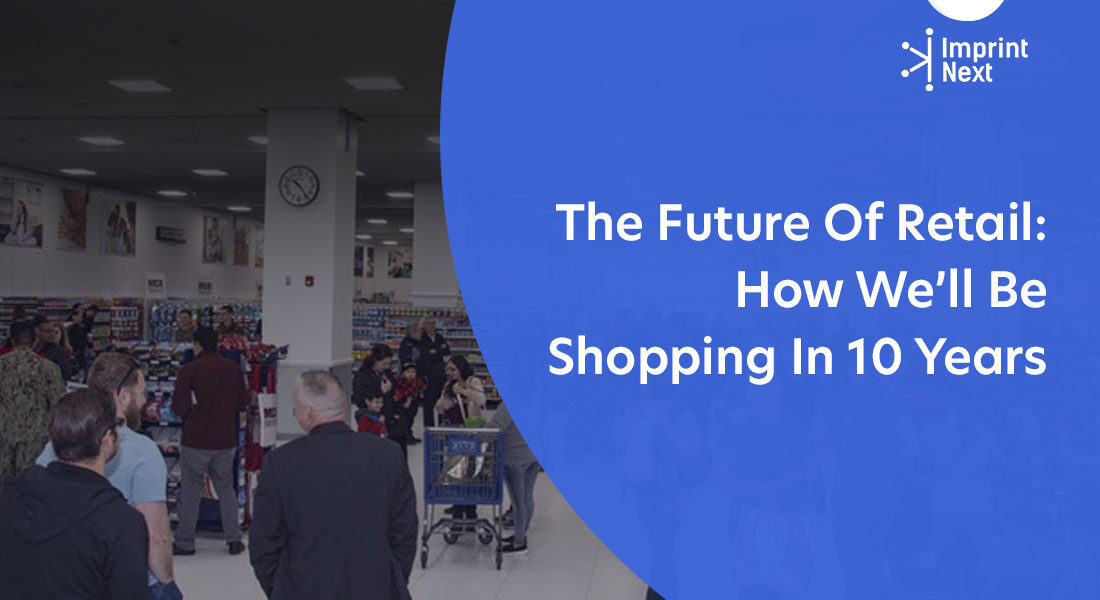 Last Updated on: 29th August 2022, 01:22 pm
The Future Of Retail: How We'll Be Shopping In 10 Years. More than 3.5k retail stores are reportedly shutting down in the U.S. over the next couple of months owing to low shopper footfall and loss of business to online rivals, as reported by Business Standard. Among them are major anchor stores – Macy's, JCPenney, Sears, Kmart and mid-sized retail chains – BCBG, Crocs and Guess.
While the e-commerce segment witnessed a steep rise in the footfall, offline stores have undergone hiccups in maintaining the brick-and-mortar outlet due to the change in audience preferences. This transition didn't come as a surprise but has been a combined result of a long crisis in the making.
1. Future Of Retail Shopping: Past effects that have been overlooked:
Though the suddenness of the news and the huge number may come as a shock to some, the fact is the impending crisis had manifested in multiple signs throughout the past several years. Many seemed to have missed them, while others overlooked them. [Future Of Retail]
2. Stated causes of closure:
While the attributes put forward have mostly been the underperformance of the exclusive stores at certain places, a large amount of credit even goes to the mode transition. JCPenney is closing 14% of its stores while Sears is closing 10%. Bebe and The Limited are shutting down all of their 170 and 250 stores respectively.
The stated plan behind the move by these two enterprises has been to redirect their resources to build a stronger online presence. Teen clothing retailer Rue21 has filed for Chapter 11 bankruptcy protection. It is shutting down 400 stores while Sears and Kmart number it to 150 and counting underperforming locations.
3. Shut down stores to reduce expenses:
Many medium scale companies have opted to shut down stores to reduce expenses. Whereas Adidas has taken a huge plunge of moving out of television ads. It is now targetting the online marketing segment and drives traffic towards retail shopping, its offline and online stores.
In a letter to shareholders in Adidas' annual report, Rorsted said: "A strategic topic that will transform our company over the next years is digital. Digital touches our company at every point along the value stream – how we design, develop, manufacture, and sell our products. Already today, Adidas.com and Reebok.com are our largest and fastest-growing shops and we will further accelerate our investments in this area to create competitive advantages through digital. Growing our digital capabilities will ultimately also help us do a better job on margin enhancement."

Do you have printers? Are those printers sitting idle?
Become a Print-on-Demand dropshipping app like Printful or Printify. Dropship your merchants' orders.
Unlimited Merchant stores. Dropship and Fulfil Merchants' orders. Manage merchant invoice, sales commission, etc. Merchants sell the designed products in shopify, etsy stores, etc.
Know more
With this scale of growth and downfall, matching up to the pace of technological advancements is necessary for existence. Updating fashion trends, additional store products, and customization options have opened new doors for sustainability and business growth. It's on the seller to realize the necessity, prioritize the steps of advancements and act upon it.
ImprintNext provides its users with a customization tool to facilitate online designing upon almost every product sold. Get a feel of our tool to understand what we mean by clicking on Live Demo. Also, let us know your views on the alternatives to match up to this vast changing mode of purchase.
Leave your comments below.

Do you have printers? Are those printers sitting idle?
Become a Print-on-Demand dropshipping app like Printful or Printify. Dropship your merchants' orders.
Know more