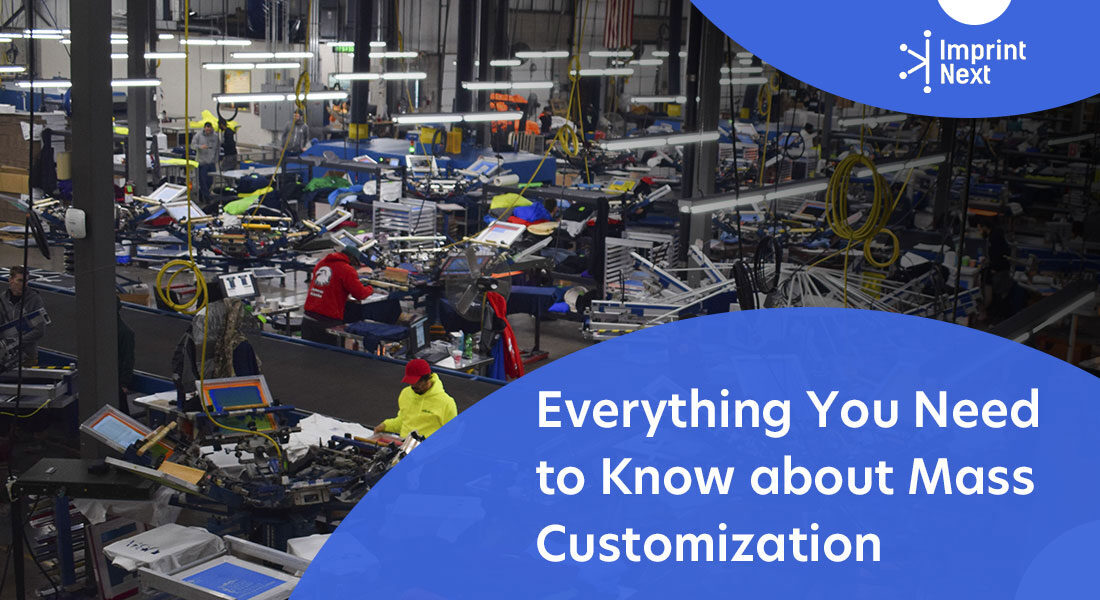 Last Updated on: 11th January 2022, 01:00 pm
Mass customization is all about producing products and services for the wide market, but products/services should meet specific customer needs after customization. It is both a marketing and manufacturing technique that uses custom-made products and low unit cost to deliver built-to-order products and services. With this, the consumers get exactly what they want at a much lower price.
Mass customization – Let's dig deeper!
Customers can tweak and change the features of their products and keep the price as close as possible to the mass-produced item. It is made possible using a web-to-print software solution embedded into the e-commerce store where users can change or modify their product to create a semi-custom version of the core product.
It is worth noting that the mass-produced item doesn't have a fixed cost. As users create or customize their product, the price ads-up onto a base package. However, customers can either add to or subtract from the mass-customized product to get the final item based on their needs or taste. The piece is not truly customized, although it is a personalized design. Most companies provide pre-defined templates that enable mass production companies to keep costs lower and as close as possible to the original price.
Many faces of mass customization!
For example, if a furniture company would offer mass customization, it is most likely to offer various customization of components such as a change in fabric, sectional pieces, round or rectangular bed, multiple designed furniture legs, etc. Many modular home builders offer mass customization options to their customers. They can modify the base home model. It is a type of partnership between the company and an individual customer to design or customize a product and decide its final price. That, in turn, helps customers get what they specifically need, and companies make their profits.
In 'Adaptive Customization,' companies can create standardized products, and the consumers can customize them to their needs. According to B. Joseph Pine II, in 'Transparent Customization,' the companies offer individual customers unique products. At the same time, the companies don't explicitly state that they provide customized items. In 'Cosmetic Customization,' the companies offer a standardized product. However, they market to their various targeted customers in various ways.
The future of mass production is here!
B. Joseph Pine II conceptualized the idea of creating multiple interchangeable pieces for the whole product. Here the pieces can come together in various ways to create various forms of the same product. This way, the production cost will be significantly low. Businesses can serve customers with mass-customized products. And customers can pick and choose how the pieces would come together. It will be a win-win scenario for customers as they achieve a high level of satisfaction. At the same time, companies provide products efficiently at a much lower cost.

Do you have printers? Are those printers sitting idle?
Become a Print-on-Demand dropshipping app like Printful or Printify. Dropship your merchants' orders.
Know more