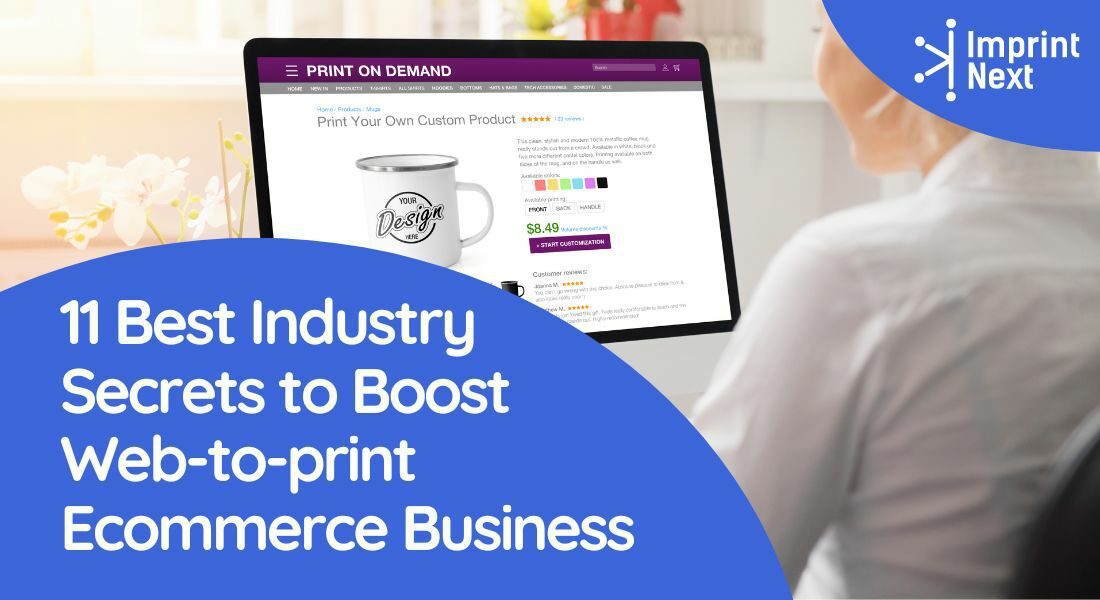 Last Updated on: 27th February 2023, 11:53 am
Do you want to boost your web-to-print eCommerce business? Then it is obvious that you might be finding a solution to it. But again, you may be wondering how to choose the best web-to-print solution for your online business.
As you might be aware, today, product customization has become a common interest for all shoppers. The global data estimates the custom printing business to reach more than 3 billion US Dollars by 2025.
Therefore, people are coming in love with personalized designs on their products, such as t-shirts, shoes, caps, mugs, mobile phone cases, socks, and much more.
If you look at the available web-to-print solutions on the market, you shall come across various product design software like t-shirt design software, shoe design software, sublimation printing software, Promotional Products Design Software, etc.
Moreover, it is not an easy task to set up an eCommerce store, including several costs and overhead expenses like storage and warehousing, printing setup, staffing, rent, etc.
However, it is a common practice that a genuine business needs investment to get huge returns.
Why is a web-to-print solution important for eCommerce Business?
With the increasing trend in fashion and the concern about a good personality, people tend to purchase unique, personalized, and match with the group or community they belong to.

Do you have printers? Are those printers sitting idle?
Become a Print-on-Demand dropshipping app like Printful or Printify. Dropship your merchants' orders.
Unlimited Merchant stores. Dropship and Fulfil Merchants' orders. Manage merchant invoice, sales commission, etc. Merchants sell the designed products in shopify, etsy stores, etc.
Know more
I mean to say, a sports team needs to personalize jerseys to set them apart from others.
In the same way, you started running a social campaign, and the volunteers must have a uniform to showcase that particular event.
Therefore, the above instances aim to explain how personalization features can be a bonus basket to an eCommerce store for adding a web-to-print solution.
They want to personalize their clothes, bags, t-shirts, shoes, etc., to showcase their unique tastes and personality to the world.
Therefore, the product design software is the one-stop customization solution for your business and customers' satisfaction. The software enables the end-users to create personalized designs and then place orders for their desired products.
Top 11 industry secrets to boost Web-To-Print Ecommerce Business:
The top industry secrets that will boost your web-to-print eCommerce business:-
01. Improve your storefront performance:
The online storefronts/front-end is a major concern for most printing companies as they feel it drives the maximum revenue.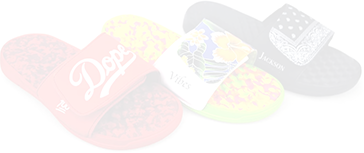 Boston based custom slide sandal maker has become $10 Million company using an online designer and unique growth marketing.
Read more
Moreover, they are concerned with page loading speed, web design, or lagging issues.
Practically, this problem is genuine and needs concern and can be the worst experience for the viewers. If they enter your website and they find it difficult to access features, they leave.
As a result, these users won't come back to your online store even if you rectify it afterward.
So, to make sure that your customers get the best experience while using your online store, you must ensure that it is smooth, fast on-page loading speed, user-friendly, and optimized for any bugs and performance-related issues.
You must avoid the poor performance of your website to avoid any negative remarks on your business.
02. Enhance your site performance with Aspect ratio:
Choose an image that adjusts the screen size. If you add an image to the larger website than the screen can display, then you face the slow loading speed of the webpage.
Therefore the aspect ratio comes into the picture where you chose an image that exactly fits the screen size.
Considering the growing trends in mobile users, a 1:1 aspect ratio is convenient for mobile screens.
03. Cascading Style Sheet :
If you are into web development or have some idea about web design, you may be aware of web design codes that make your website elegant, responsive, and functional.
Using a wide navigation panel, header, div tags or span, etc., can affect your page performance because your page expands beyond the normal screen size and therefore slows down your website.
04. Curtail Javascript Code:
Similarly, javascript makes your page responsive; however, increasing the code volume puts an extra burden on your web page, affecting its performance and loading speed.
Therefore, you must provide a greater browsing experience, fast on-page navigation, and quick loading speed to avoid frustrating web issues.
Your focus should be to provide a greater browsing experience to your customers with well-optimized and fast navigation.
Moreover, as we discussed before, 63% of users are mobile browsers than PCs or laptops. With the rapid increase in mobile users, optimize your website to be mobile-friendly too.
05. Offer easy product catalog:
There are many products that can be personalized, such as decorated apparel, signage, promotional products, t-shirts, uniforms, stationery, and so on.
People who want to buy these products can come to your storefront to create personalized designs per their unique tastes and preferences and easily order the products.
For instance, You might be offering multiple t-shirt types and size options to your customers to broaden your product catalog. However, if you are doing so, then you are serving customers in the wrong way.
To make selling more sensible, you can simplify your product offerings instead of providing varying size options and colors.
The simple way is you can offer two or three apparel types and allow people to choose between light and deep colors, for instance.
It means that you are giving a clear idea to your customers about the product rather than confusing them with dozens of different options.
06. Focus on your e-store's functionality:
As discussed before, your storefront should be optimized for easy customer access and lag freeloading navigation and loading speed.
Looking into the common issues on most of the eCommerce stores, it is found that most cart abandonment occurs due to check-out failure and re-loading issues. You must ensure that you are not on the same track.
Try finding out the requirements of your customers and figure out what they want from your website. The best answer is social media interaction.
After obtaining this data about the customer demands, add the required features to your site accordingly.
07. Personalization: What your customer needs!
When your eCommerce store has all that your customers require, next, you need to find out their personalization needs and what products they would like to customize.
Collect this data by receiving comments or social media interactions. Focus on customers' needs. For instance, your customers may need a product design tool for personalization to access from mobile or a tablet. The software must be optimized for it.
In turn, the software you choose does not work across all the screen sizes and operating systems. It will be a drawback to your online store. Therefore ImprintNext has come up with an all-in-one online product design software that ensures the best functionality of your eCommerce; you can serve your customers most effectively.
08. Solve customer-related issues:
It may be a pre-order or post-purchase issue; customers need to be cleared about it. Thus, customer service becomes an important component of your online store.
When customers make a purchase, they may come across problems, and they need someone to resolve it. And you are the service provider. Thus the responsibility is on you.
Providing service to a customer must be effective and responsive. Else a single bad experience or behavior can change the minds and imply negative remarks. And remember, many competitors can beat you down for a silly issue.
You may often come across frustrated customers that may be wrong, but your work is to politely make them understand the right way instead of ignoring them.
09. How to provide the best customer service?
For the best customer service, follow the points below:-
First, you must have a dedicated customer service team that can provide 24/7 help and support in shifts.
Second, a customer should easily reach you. Ensure easy modes of communication.
Third, if you are dealing with national and international customers, you must ensure that people from different countries and time zones have convenient access to your support service. Most importantly, I do have multiple language support.
Every support system must be prompt and active in solving the problems of customers. This is of the primary building blocks to a successful online business.
You have a huge customer base and cannot respond to them at a time, and you can implement a token system and respond through an email or online chat.
10. How can customization software be a game-changer to your online business?
By integrating product design software into your online store, your customers can choose the right product for themselves.
The best thing about product personalization is that your customers can create designs on the product as per their preference and place an order to get it delivered.
Product personalization follows a simple logic of "customers' free will " by using self-design products rather than products designed by industries.
11. What happens if you do not have customization software?
Without customization software, it would not be easy to know about customers' interests and requirements.
You need to invest in human resources, time, and money to get the right job done to make your customers happy.
Likely, every customer won't like the designs and colors of the products you sell. Obviously, they won't find it suitable to meet their purpose and hence leave your store.
Thus, you need a product designer tool that enables all your customers to personalize any product they want to avoid such problems.
Conclusion:
It is high time to understand your customers' preferences and optimize your eCommerce store to provide the best web-to-print solutions.
And most importantly, follow the above industry secretes to stand stiff and beat your competitors.
Related Questions:
How web to print work?
A web2print software integrates into your e-commerce store which your customers use to customize products in a simple process.
What is a custom design product?
Custom design products are items that customers design specifically for themselves. They can be made to order, made to fit, or made to match the customer's style. Customers can design from scratch or customize an existing product. They can be made from a variety of materials, including wood, metal, glass, plastic, and fabric.
Why do I need web2print software?
We need a web to print software to allow customers to personalize products into an e-commerce store.
What skills do users need to use web-to-print software?
Users do not need any design skills to use the web-to-print software. The easy-to-use design studio allows customers of eCommerce businesses to personalize any product using thousands of design assets.

Do you have printers? Are those printers sitting idle?
Become a Print-on-Demand dropshipping app like Printful or Printify. Dropship your merchants' orders.
Know more