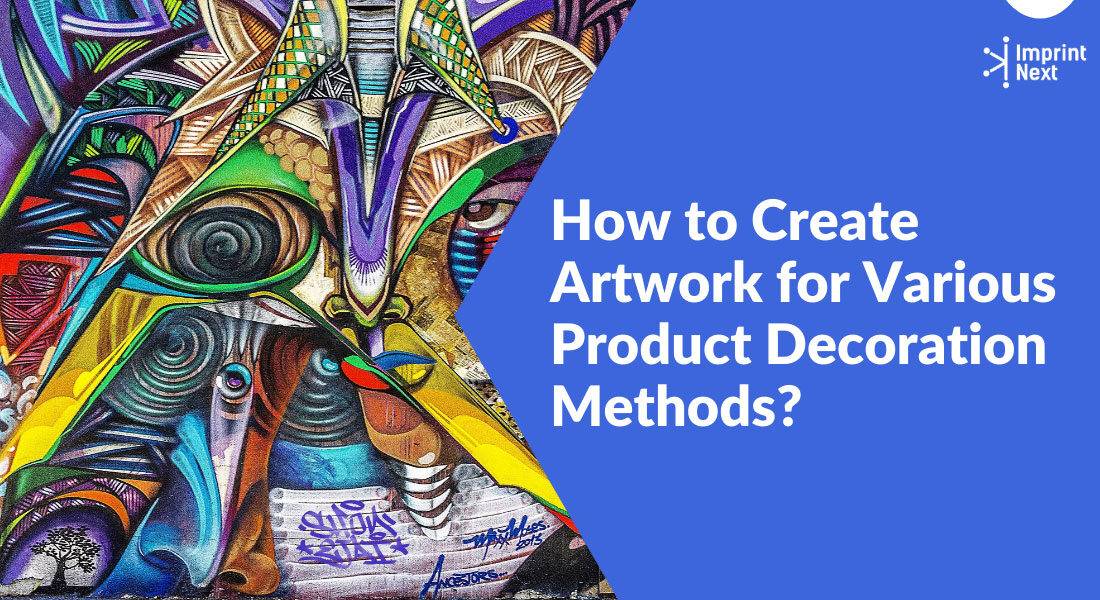 Last Updated on: 26th September 2023, 01:21 pm
The artwork is the foundation of all processes of decoration for our business. We would market blanks without it. You should first know about other patterns and other facets of our industry and why you should be aware of them if you want to learn about artwork and how to design it for various decorating processes.
It is also interesting to see how any decorative technique demands that you think about the work you design differently, in order to make product embellishment simpler.
Trends in artworks come from various areas. On different web pages or social media, in business magazines, and even in your favorite retail or home decorating shops, you can learn about them.
T-shirt manufacturers discontinue some of their colors and each year show new ones based on patterns. Rose gold is also this year's trendy new heat printer vinyl paint. In the apparel and jewelry industries, you'll see the above extensively.
Why do you need to be careful? Okay, try to mention this growth for your customers, too.
They will see purple unicorns every day at malls, restaurants, fitness centers, etc., and if you know that, when they are ready to buy, you will be able to give what they want.
When you start repeatedly seeing images, colors, products, or production processes at retail stores or online, you'll know it's trending.

Do you have printers? Are those printers sitting idle?
Become a Print-on-Demand dropshipping app like Printful or Printify. Dropship your merchants' orders.
Unlimited Merchant stores. Dropship and Fulfil Merchants' orders. Manage merchant invoice, sales commission, etc. Merchants sell the designed products in shopify, etsy stores, etc.
Know more
1. Different Printing Types:
It is a process that has surely become increasingly common in the market that wants short runs and quick turnarounds, especially in digital printing. This has become so.
Direct-to-garment (DTG) printing and dye sublimation are vinyl cutting/heat printing technologies that make full-color customization possible.
Such approaches are small-scale friendly. The simplest, and probably most flexible, vinyl cutting through decoration method has its own strengths and weaknesses.
DTG printing for 100% cotton clothing is better used and dye sublimation is ideally suited for fabrics and hardware made out of white polyesters such as bottles of water and other polymers.
2. Polyester isn't easy:
Polyester clothing available on the market is not easy to decorate. Although it is highly common this synthetic fabric, decorating is not easy.
Special inks or pretreatment can be needed to successfully embellish polyester. Certain problems, such as curing, which must be performed at low temperatures, also occur after printing.
Polyester will decrease, shrink, or fade if the temperature of curing exceeds the amount required to cure cotton garments.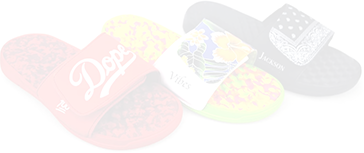 Boston based custom slide sandal maker has become $10 Million company using an online designer and unique growth marketing.
Read more
Other problems include stretching properties, productivity processing, and color migration, as antimicrobial or water-resistant. Good trend materials are natural and lightweight.
It requires the application of artwork to move or stretch the textiles and thus a decoration of that kind is suitable.
Prevent the use of big, strong areas as this can result in a dense, crunchy, heavy hand. If you print successful clothing with a screen.
3. Using Silicon Ink:
A silicone ink that has stretching features when selected can be better used. Another way to that stretch is to blend additives with your ink.
Antimicrobial or water-proof fabrics are typically much harder to decorate since a print can not adhere to the surface correctly.
In most cases, they need a mechanical tie and the safest thing to do is to use a catalyst.
Sometimes the printed areas can be wiped with acetone, but this changes the finish, which reduces waterproof properties.
4. Dye Migration:
Dye migration is probably the greatest obstacle for polyester apparel. This happens when the color of the fabric actually bleeds through the printed paper. The resulting image would be pink, for instance, if you print white ink on red clothing.
It is not an isolated phenomenon in red ink, any color is likely to migrate coloring. The reasons for the processing, marking, dyeing, and heat usage during the treatment process are included. Both of these factors can lead to the issue.
While doing screen printing, a projector may be used to print a black or gray blocker and then a white ink with a small bleed followed by additional colors. The black or gray blockers are triggered by the use of carbon for blocking purposes. A small amount of carbon is found in Gray and more in black.
So the print process involves laying down the black blocker, then flashing and letting the garment cool. Next, you print a low-bleed white ink, then flash and cool again.
Eventually, a second white ink (black to cover), light, cool again, will be printed. There are no squeegees in the entire cycle to make the prints smooth, and you don't even have top colors applied.
5. Water-Based or HSA Inks?
Water-based ink or HSA. is the further advancement in the custom printing industry.
Of each color, both inks need a print-flash-print technique. This includes refrigeration plants and roller heads that improve print efficiency. The simplest way to use these inks is for automated screen printers.
Additionally, ink manufacturers supply additives to various inks that decrease the flash count, but you need a great deal of experience in mixing in order to use the right amount of additives and inks.
Before you start, prepare yourself to invest some time and research into the process.
Conclusion:
Printing in this way is much harder than conventional plastisol inks. Nonetheless, if you want to be creative and at the forefront of what you can offer your customers in this sector, prepare to do some research in your ink kitchen.

Do you have printers? Are those printers sitting idle?
Become a Print-on-Demand dropshipping app like Printful or Printify. Dropship your merchants' orders.
Know more