Last Updated on: 29th November 2021, 09:52 am
Aprons are also excellent promotional items for e-commerce stores that offer cooking, industrial, or personal use. You may offer a custom apron as a giveaway or sell under the category of custom merchandise. Besides, personalized aprons can easily be sold in your online shop. Follow the step-by-step guide to accomplish your eCommerce success.
Do you believe it is much more worthwhile than filling the drawer with the kitchen professional wear? Are you self-motivated and innovative? The sale of aprons is then a unique business concept that makes profits.
If you are a skilled chef, a head chef at home, a gardener, or a baker, an apron in the kitchen or garden is often necessary to help prevent stains, pollutants, or spills from being transferred onto your clothes cooking or gardening.
However, suppose you are a print shop that can sell personalized aprons with a full-color print of your customers' choice to enjoy their cooking time or make their choices more stylish. In that case, they can look professional and sophisticated. It needs an integrated apron designer by ImpritNext with a feature-rich design studio to customize aprons and all types of online merchandise. You can sell a custom apron embroidered n with a name or initials professionally in their favorite color.
You may start selling aprons by using this checklist. The things may not be in one specific order, but each point is crucial for you to begin.
1. Establish an Online Market Place for Selling Aprons:
If anything, you want to buy it? What location are you going to go to first? Look for google or go straight to Amazon? The second choice is in most situations. Most shopkeepers use their crucial search engine online marketplaces. Do you know that now 56% of all searches for Amazon goods begin and end? These sites, therefore, have a broader user base. Consequently, you have the benefit of putting your product before millions of consumers.
Most vendors use online markets such as Amazon, Etsy, and eBay to take enormous traffic. It works best if your online store or app is not designed.

Do you have printers? Are those printers sitting idle?
Become a Print-on-Demand dropshipping app like Printful or Printify. Dropship your merchants' orders.
Unlimited Merchant stores. Dropship and Fulfil Merchants' orders. Manage merchant invoice, sales commission, etc. Merchants sell the designed products in shopify, etsy stores, etc.
Know more
It takes time to create an e-commerce shop. If you are new to online sales and want to start soon, an online marketplace is perfect for you. It makes it easy to sell – you are a confirmed seller, upload, and sell photos!!
2. Make Shipping Programs:
Each platform has marketing programs for you to meet your potential clients. For, e.g., Amazon Ads, Google Shopping Behavior, and eBay Promotions manager. Fulfillment by Amazon (FBA) and eBay Global Shipping handles packaging and delivery. Thus, you do not have to think about it.
It is what you have to do before you sell on a website.
1. Product quality- The item's content, including the title, definition, categories, etc.- forces shoppers to purchase. Time to find the right keyword and write good descriptions allows them to remain longer on the website.
2. Pricing – shoppers have additional choices to purchase for the same price on marketplaces like Amazon. However, to stay competitive, you may have preferred to automate your commodity price based on your rivals' costs.
3. Create an eCommerce Store:
You want full control over goods, costs, marketing, and you want to expand initially. Then think about creating an online shop. It's simpler than you would think to get started. This process begins by determining which e-commerce solution for your company is ideal.
SaaS Platforms: Service software refers to software accessible via the internet to end-users. The program is available in the cloud and accessed through your web browser. The easiest way is to build a robust eCommerce website with SaaS platforms.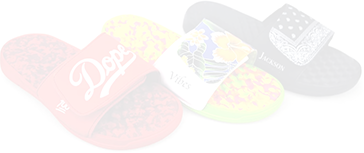 Boston based custom slide sandal maker has become $10 Million company using an online designer and unique growth marketing.
Read more
Licensed: The software you are buying is the Licensed Software. You have to find your hosting and safety security, unlike hosting solutions. The most significant drawback is cost. Many eCommerce-approved sites are sold thousands of dollars with price tags.
Open source: These are free downloads that enable your online store to develop from scratch. Moreover, you get the freedom to customize your shop. However, you also require to program your website. So it would be best if you employed someone such as a developer.
What's the right one for me? You have many items to concentrate on as a small business owner. You want the facilities to install for days. In this situation, SaaS eCommerce platforms like Shopify, BigCommerce, and Volusion are the most convenient for you. All technological aspects are taken care of by providers so you can concentrate on your business.
4. Integrate Custom Apron Designer:
One way to make your aprons worthwhile is by offering shoppers product customization. Before that, coffee cups and t-shirts were limited. But today, businesses sell a range of goods with customization. The personalization of items is a must if you want to boost shopping and increase sales.
Why do you need to integrate a product designer tool?
Only look at the following numbers:
Suppose someone offers a customized service, where people can customize a product and buy. It becomes a turning point for the company. Around 79 per cent of consumers choose to pick, suggest, or pay more.
Over 30 per cent of customers would potentially recommend and leave a constructive review of your customized service.
79% of retailers spend, the most of any sector, on personalization.
After a personal shopping experience, 44% of customers will potentially become a buyer again.
Let's find out how these figures work if they are compelling enough. You may deliver two ways of personalizing the product-
Personalize it according to customer requirements.
You let the shoppers on your online store personalize their items. For the latter option, you have to incorporate an eCommerce product design tool such as ImprintNext. A product design tool is a program with various features that allow personalized and printable designs produced by your customers.
5. Type of Apron to Sell:
In both commercial and domestic applications, aprons have several uses. Various styles exist, such as waist, apron, bib, tuxedo, carpenter, aprons, gardeners, cooks, chemists, etc.
The selection of quality material aprons is what is critical. A traditional fabric that comes in a wide range of colors is cotton. Nylon or leather, on the other hand, is more durable.
6. Choose the Right Supplier:
The next move is to decide where to buy your product until you finalize the apron's material and design. You must supply the best quality goods that you can afford to preserve the brand's reputation. To find the right suppliers, you must decide the type of provider you want. These are the three common possibilities:
1. A maker for your idea of a commodity.
— Pros: Lowest cost per product; you get maximum pricing and quality control.
— Cons: Minimum order, investment of time, the potential for fraud from producers abroad.
2. A retailer, wholesaler, or distributor from which you can buy goods that already exist.
— Pros: Decreased inventory buying risk when already proven goods are being sold.
— Cons: Restrict your price capability, minimum order purchase.
3. A drop shipper to deliver and fulfill orders.
— Pros: low startup rate, distribution simplification.
— Cons: low margin, heavy competition.
7. Dropshipping:
For someone new to e-commerce, dropshipping is a simple model. Since you don't need to invest in bulk purchases plus you, don't need stock storage space. Here is how dropshipping functions:
List the aprons for your eCommerce website.
You will alert your supplier when the shoppers confirm a deal.
The retailer is responsible for packaging and distribution.
The wholesale price and the drop in the shipping costs charged to the retailer.
Comfort is at an expense. This model would reduce your profit margins because you will probably pay the highest cost per item. Alibaba, SaleHoo, and other online directories are available for dropship suppliers.
See that you avoid:
Suppliers who ask for monthly or continuing charges when selecting a supplier for dropshipping. They are part of a directory, so they don't function as one provider.
Suppliers are charging a pre-order fee that is higher than usual.
8. Choose the Right Printing Method:
With their advantages and drawbacks, we will address three standard print methods.
1. Screen printing: one of the favorite printing methods that give a smooth, vibrant final product.
Pros: high quality, quick printing, multi-color print, perfect for mass production, soft finish.
Cons: Not suitable for small orders, time-consuming, costly sums.
2. DTG is a printing technology that uses inkjet methodology to spray ink onto the garment.
Pros: Prints in full color, low cost, soft and professional finish, per item printed.
Cons: A little slower, consumes a lot of room and has a high initial cost for large productions.
3. Heat Press Printing: Transfer paper is the most significant part of this printing. If the paper's pattern prints, you can repeat it with heat and pressure on the apron.
Pros: Simple to use, cost-effective solution, high-quality result.
Cons: Time consumption.
9. Online Marketing:
It would be best to have a strong marketing strategy to attract sales, whether you sell on an online platform or build your stores.
Social Media:
Go to social platforms, speak about your unique aprons, and wait for the cash. You don't have to go there and drive your goods relentlessly to ask customers when we say we talk about your aprons.
To explore your store and finally make a purchase, you need to post pertinent and exciting content.
10. Success Strategy in Social Media Marketing:
1. Strategy-Before you publish anything, have a simple strategy. Ask these questions about yourself.
Will I raise awareness of the brand? Or do I want to build online traffic?
What are social media networks suitable for my apron company? (Think of Instagram and the highly visual Pinterest)
I want to share what kind of content? — photographs, videos, etc.
2. Publication – It is necessary to post time to achieve the required results and meet the audience. You may use software such as Buffer to publish social media to help you automatically publish your content at the right time.
3. Engagement – Posting is not enough. It would be best if you connected with the audience. Like and reply to comments, post interactive questions. It will create a positive image of your brand.
4. Analytics – Analyzing your posts weekly or monthly will help you know what kind of content works and what doesn't. Analytics tools will let you know the number of post impressions, engagement rates, etc.
5. Advertising – You should think about advertising strategies as the company expands. Your power will help you reach a larger public.
11. Search Engine Optimization:
SEO is your best friend if you're new to online goods. Search Engine Optimization is the technique to support high Google search results on your website. Here are a few SEO tips that you must know:
The speed of the page is an important SEO element. A slow page will deter shoppers from shopping. Release needless things that slow down the website to prevent that.
Usually, no numbers or characters but the words and dashes are available in a URL. Check if the URL makes sense, and it is easy to look for the search engine.
In the title, copy, and image file names, use keywords. Make sure to mention the meta descriptions and meta titles.
Check your field for engaging, popular topics, and start blog posting. Search engines battle to make pictures meaningful. Use the alt tag to identify and explain your photos to help them understand.
12. Ready Selling:
The above tips will make sure that your apron company is doing all right. You're ready to go if you've got five things in order.
However, to get the right products, manufacturers, and product design tools, you need to consider market constraints.

Do you have printers? Are those printers sitting idle?
Become a Print-on-Demand dropshipping app like Printful or Printify. Dropship your merchants' orders.
Know more