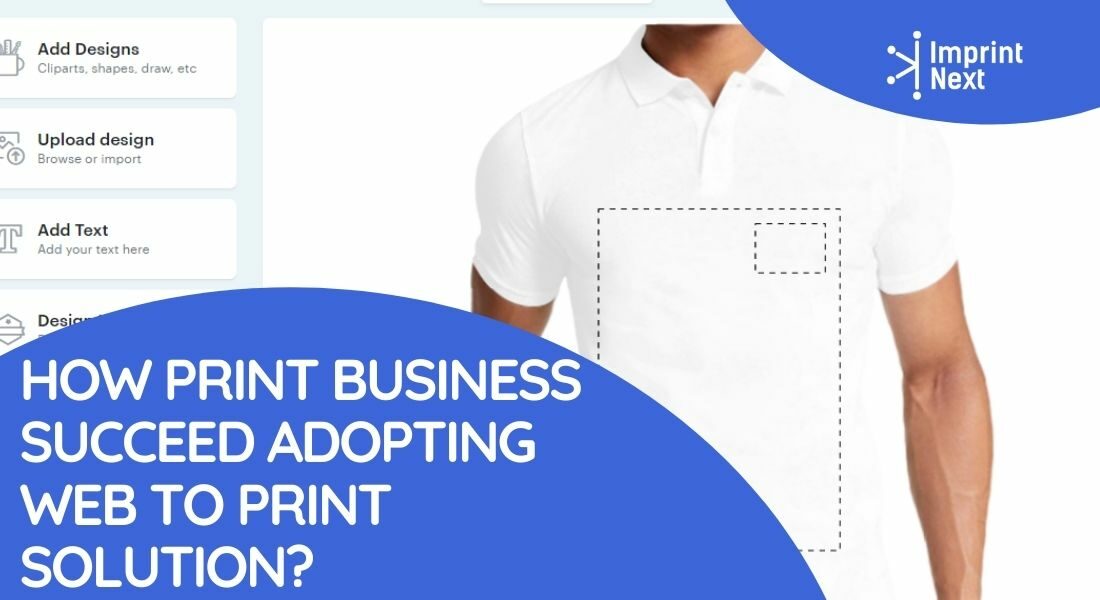 Last Updated on: 3rd July 2023, 01:41 pm
When you are into a business, it is essential to have a core identity. Printing Business is all about commercial printing. In a huge crowd of companies, building a brand takes a lot of energy, money, time, and strategy. To stand out from the crowd, it needs a lot of effort. In a nutshell, having a brand name is required to get an identity and increase your company's success rate, as people will recognize you by your brand name.
Whether your customers are designing a brochure for their company, tradeshows, or planning a new marketing campaign, Web to Print solution is perfect to succeed in a print business. Most of the buyers want quality products, and they need a guarantee of the durability of what they purchase. That guarantee comes through the brand, so the more unique and powerful your brand is, the better its chances of being sold.
Success Stories:
There are so many success stories of big printing companies, which were started long back with small-scale investment, and now they are successful big companies. For example- REX3 printing company," Julius Mille" is the founder of this company, it is a 60-year-old company still run by 95-year-old Julius.
His company just evolved to keep pace with the ever-changing printing industry. There are so many companies like this you can find on google. You will have to consider many things before you go and start up a printing business, but Most importantly, you will have to make sure that people will want to come to your company.
In the digitalization age, one would think that classical printing is out of the question, but printing as such has never had more popularity. Though, keep in mind that you will have to work on bringing in more clientele. Here below are some ideas that will help you to set up a successful printing business.
01. Brand Cognizance Builds Justice to Brand:
Your brand's overall perception is directly determined by consumers' experience, which describes the brand value. A happy customer means a positive experience. The same goes for negative notions.
Below are some valuable points that come from positive brand equity:

Do you have printers? Are those printers sitting idle?
Become a Print-on-Demand dropshipping app like Printful or Printify. Dropship your merchants' orders.
Unlimited Merchant stores. Dropship and Fulfil Merchants' orders. Manage merchant invoice, sales commission, etc. Merchants sell the designed products in shopify, etsy stores, etc.
Know more
Brand name value impacts directly through social means.
Rise in value due to higher perceived value
A higher stock price
The capacity to expand business through product or service line extension
Now here, a question arises how does a brand establish increased brand equity? The publicity of your brand is the foundation of brand equity. Building brand awareness and consistently promoting positive experiences with the brand.
Once you build positive brand awareness, the customer automatically starts to recognize your brand without any assistance. When they seek to make a purchase from your brand over other similar brands, it establishes a faith that not only spurs on other investments but also inspires recommendations to family and friends.
That's why brand awareness is so important in a custom printing business. As a result, it establishes trust among customers by creating positive associations, which allows your brand to become a household name and consumer staple.
02. Focus on the positive side:
Focusing on yourself is suitable for the betterment of your company. Unless looking at what your competition is doing, it will be extra hard to beat them before competing to strengthen your company. Always be natural. Create your idea rather than stealing from your competitors.
In today's e-commerce platform with social media, you can easily find out what your competition is up to, use that knowledge to make yours better without coping.
03. Search for Good Equipment:
Search for excellent and affordable equipment(as per your budget) unless you cannot print. Take plenty of time, do research, and get your hands on equipment that is not as pricey and will still be of good quality. Always try to stick to one brand.
You will be a loyal customer, and you might get a discount on your future purchases, which can be an advantage to add on. Purchasing one brand of equipment creates collaboration between the two businesses.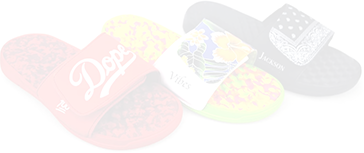 Boston based custom slide sandal maker has become $10 Million company using an online designer and unique growth marketing.
Read more
04. Stock Up on Good Supplies:
Find the right supplier of the cartridge; you may find cheap carriers, but feed your machines with good quality ink. Never compromise on quality because quality is the crucial factor for your success.
Nevertheless, try to use water-based screen printing inks for some of your printing needs, as they are of good quality, and you will not have to worry about anything messing up your prints afterward. Always maintain a good stock of ink to not run out of ink amid a big printing job.
05. Market Study:
Make a survey or market analysis on what is in demand! From that, you will know the quantitative and qualitative assessment of a market. The survey helps to know about the economic environment, buying patterns of the various customers, and competition ideology.
06. Know your customers:
Understand your customer's needs and develop products and services that meet those needs.
Getting a customer's trust starts with giving excellent service. Always provide the best services to your customers and encourage them to provide feedback.
By this, your customers will not only remember the excellent service; they will also be more likely to refer other people to you.
07. Customer Relationship:
In today's digital age, the impact of developing a stronger customer relationship spread further than ever. Your branding and marketing make a promise about customer experience and your company as a whole.
As survey reports of Marketing Group and Research Now, when customers trust a brand, 84 percent will recommend a trusted company to others, and 83 percent will continue to use that brand frequently.
Deliver orders on promised time, and have happy customers.
08. Freemium/ Publicity:
Freemium is the basic product for free in a business model, only charging for any products deemed premium or enterprise-level. This freemium option allows customers to get a taste of your brand and product before making a purchase. It is a win-win situation. You get free advertising and the consumer receives the product for free.
09. Social Media Advantage:
Social media is a powerful platform for promoting your business to potential customers and gaining valuable insight through social listening. You can know customers' feedback, gain insight into their behavior, identify trends and keywords that appeal to your target market and improve your customer service.
It helps you to build your business profile and attract new customers. Try to do social media marketing.
10. Unique Selling proposition(USP):
It includes marketing planes, advertising, and effective selling. Be creative find ways to make your business unique. USP requires hard soul-searching and creativity. To find out how your competitors use their USOs to their advantage, start analyzing them.
It requires strong analysis of other companies' ads and marketing messages. Learn from them what they say and what they sell. It helps you to know about how companies distinguish themselves from competitors.
11. Packaging:
The packaging gives a feeling of the brand. It helps distinguish you from marketplace competitors.
In today's ultra-competitive market, landscape packing is also essential. It is the first thing that impresses your customers.
12. Paid Social Ads:
You can use Facebook, Twitter, Instagram, or any other site to advertise. Linkedin has a vast professional population and highly targeted advertising capability to get your name out. We've had success using Linkedin Ads.
13. Useful Templates:
A template is a potent form of visual asset that customers find helpful. It explains the primary use and fundamentals, letting users get a grasp on great landing page essentials.
14. SET-UP:
A. The naming of the company(Nomenclature):
Getting a name for your company should be the first step, or say it is the first impression. For brand success. The brand name is a vital element. It will help you to get recognized in public.
Branding strategy makes a sustainable and impactful part of the company. Big businesses worldwide will find that they don't have to struggle to be recognized by the people in any part of the world. Even if they launch a new product, they will become the confidant under a brand name.
B. Logo for the company:
Your company's logo will be your company's face, which is an easy-to-communicate piece of information and keeps your brand visible or even memorable to your customers.
Make a logo that should be unique and easily identifiable. The brand logo could be everywhere printed in your products. So, there are numerous benefits of having a logo design that represents your business.
There are so many types of logos; choose wisely. Take the help of the designers to have a good one. However, they can create a sensible mark. Keep in mind the colors fonts you chose to make sure they work together with your logo to convey your brand.
Final Words:
After starting a company, to have a place in the market and to have customers' demand is not easy. If you're looking for a way where your customers can design professional-quality t-shirts, jerseys, handbags, shoes, stickers, labels, brochures, flyers, and other promotional products, look no further than Web to Print. ImprintNext offers a simple interface and allows users to create, edit, and design their own products with professional graphics & layouts. Web to Print also has a variety of templates that end users can use and save their designs for future purchases.

Do you have printers? Are those printers sitting idle?
Become a Print-on-Demand dropshipping app like Printful or Printify. Dropship your merchants' orders.
Know more