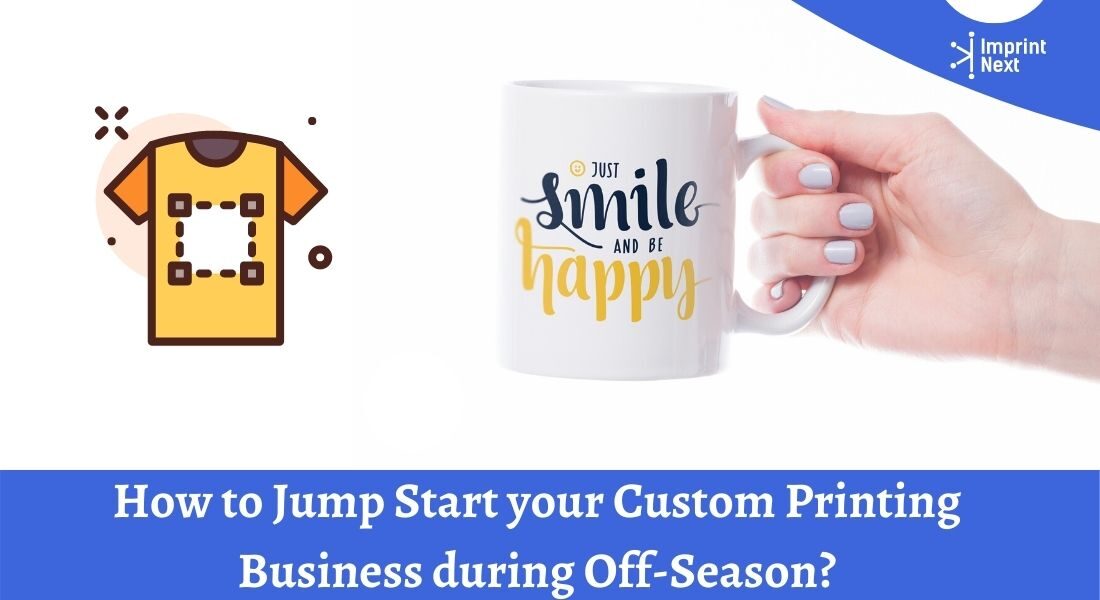 Last Updated on: 23rd September 2022, 07:21 am
It is no new for many print shops to experience a dip in sales at some moment in the year or until the last of the early springs. You may be too busy with your daily plans, while it is even more important to overcome the dip situation in business.
It may be the hardest to market for your slower times, while you are too busy currently. While you have no alternative to creating a marketing system that will continue to deliver the same results as you do the business today.
Some of the most effective ways to prepare and market for a future business like involving inactive social media posts, proactive art templates, sampling, and emails that can welcome new and repeating customers that boost your business.
In marketing, one of the most important things to consider is timing. the best time to develop assets for marketing is before you will need them.
If you are into custom printing for a couple of years, you can easily predict your down business months.
Therefore, you need a small boost that will tremendously benefit your business. Thus, creating a few efforts and planning ahead of time will give you the best opportunity to prevail in any situation.
1. Proactive Templates:
When everyone else in your industry expects the phone to ring, you can use some ideas, and get back to work right away. Firstly, creates certain constructive models for templates. To generate winning art combinations just use a step-by-step plan:

Do you have printers? Are those printers sitting idle?
Become a Print-on-Demand dropshipping app like Printful or Printify. Dropship your merchants' orders.
Unlimited Merchant stores. Dropship and Fulfil Merchants' orders. Manage merchant invoice, sales commission, etc. Merchants sell the designed products in shopify, etsy stores, etc.
Know more
Review the previous year's design trends and check for the orders that you sold the most.
Choose four different styles of design that would sell well, and make good templates. A template is a style of design that can quickly replace a name, location, and logo, allowing you to create an original design for multiple clients.
Select current clients whose companies would suit the chosen one's templates
Source and an additional selection of new customers that also may
fit these templates.
Create a set of templates for all existing customers first
Send digital PDF files for each existing customer in an email.
Call each customer, get feedback (record the negative comments)
and ask for orders from excited clients.
Check for the templates before using the improved ones.
to reach out to the new companies.
The idea behind this is to manipulate the current partnerships. Customers help to build the best available models before arrival
With new customers out. Doing so online by email or by phone can make development much faster and less costly, and will yield a final product that was crowd-tested.
2. Provide a sample:
Another method for ramping up sales is sampling. Paying a local artist to produce a design or update your logo for the purposes of promoting your shop can make a great advertising and selling tool.
If you have in-house artists, have them do research before doing a design. They can create several ideas and then get objective feedback from customers on the best design.
It is a common mistake to devise and finalize promotional concepts without feedback from the outside.
Often, when internal ideas are produced, sampled, and delivered, the response may be less than expected, as the result is not resonating with the public.
You just want to use the emblem to build a promotional shirt. It meant to encourage people.
Here are some of the tips:
Use a higher-quality shirt. This may seem costly for a promotion, but having someone actually wear your shirt is critical to the program's success. Ensure your garment is comfortable and the print is well executed.
Dark shirts with light-colored prints tend to stand out better and last longer. Pick a deeper, rich color that will set off your promotional logo better.
Maintain a simple and clean printed design with minimal colors.
A memorable, clever idea often works better than an elaborate illustration. This will encourage people to remember the name of your company while making it more friendly to wear for a broader audience. Include an address on the website; it is less intrusive than a large phone number.
Print a variety of sizes and ensure the image is adjusted for kids' sizes, too. People love to get comfortable T-shirts for their kids and parents will talk to each other about your company.
Complement each sample with a decorative hangtag. You can use a simple card-stock or business-card print, but it should add to the effect instead of looking like a business card. Another option is to create stickers with your logo and contact information.
If you don't actually use social media or consider it impossible, this does not happen So be a perfect choice.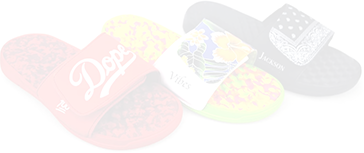 Boston based custom slide sandal maker has become $10 Million company using an online designer and unique growth marketing.
Read more
Traction is always challenging to achieve using a forum for which you're not a friendship or group.
Emphasis more on the locations If you have contacts and fans, and where you can receive useful reviews.
3. Sending Emails can be Beneficial for Decorators:
For the apparel industry, one of the most neglected marketing areas is e-mail. Many printers never use a bulk mailing list for some reason.
Take some work and constant practice of collecting the email addresses of your customers and then enabling them to read emails from you, but the effects will transform your business.
Here is a simple plan to get started:
Go through your customer lists and put together a Microsoft Excel spreadsheet with those who have given you permission to email them.
Put customer and company names, titles, addresses, phone numbers, and email addresses
in separate columns.
Check your local regulations on creating email lists from customer information, as you may need advance permission, depending on your location.
Choose a bulk-email platform and create an account. Unless you have a huge list, you
typically can use the service for free. Options include Mailchimp, Constant Contact, Vertical Response, etc.
Put a pop-up or email opt-in on your website and social media (where possible) to start
receiving email addresses directly into your bulk email list.
4.Laser Engraving in Decorating Business:
Many decorators and customers think of lasers for the traditional applications of team wear numbers, names, and mascots.
However, it's time to think beyond athletics to see how you can use this technology on many different media. To create finished products that target more industries and more buyers than you've probably considered.
If you want to offer traditional or reverse appliqué and etching on apparel, a laser makes it possible.
Many shops offering these retail-infused decorating methods have invested in a single head laser that attaches to an embroidery machine. That way, they easily can execute intricate appliqué with multiple colors and fabric layers.
Along with laser-etched designs that add tactile and visual interest to apparel and accessories.
5. How To sell Laser Appliqué:
Many decorators create unique apparel designs by combining laser appliqué and etching with digital printing and embroidery.
For example, you can use one or more layers of digitally printed
appliqué to add visual interest, as well as reduce stitch counts in large designs and elements.
You can add small areas of embroidery, whether words or petals on one owner, for even more of a "wow" factor.
At retail and on the runways, there has been a recent comeback of patchwork, novel appliqué, and embroidery with 3-D fabric patches and etched stitching. Ink edgy and casual designs on denim, jackets, dresses, headwear, and bags.
6. Offer Unique Patches:
When you pair up you can offer even more refined and unique patches with laser appliqué and uniform embroidery, athletic clothing.
Fashion decorations on hoodies and other vestments, and more. Patches cut to laser Can be cut into every customer's form, enabling you to absolutely
Made to customize designs. You may also build individual packets of leather for the unique template or logos.
After you embroider a patch, draw out the exact shape of the patch and transfer that le into the laser-cut machine, which cuts out the patch shape.
Use your laser system to produce highly customized logos for startup companies or even sports memorabilia for a local team.
Expand business opportunities by personalizing patches with unique text or names to add value to your designs.
7. Printing on Wood:
Wood will open a whole new world for your decorating business. A laser o ers unmatched capabilities for all types of branded and personalized wood products.
Lots of decorators engrave all types of wood items that people need, use, and love: cutting boards, serving trays, coasters, picture frames, keychains, kitchen utensils (think wooden spoons and knife handles), and even cabinetry and boxes.
Plus, whether you're working with hardwood, veneers, plywood, walnut, or cherry wood, you'll be amazed at how intricately a logo or design can be etched on them. During the holiday season,
savvy decorators even personalize wood ornaments and other tree sourced winter decorations.
Conclusion:
The positive thing is you may branch yourself out evermore. Would you have the laser etching phone case (made of polycarbonate) or basketball case (made of leather, rubber, or synthetic composite) considered?
If you've been thinking about investing to expand your business in a laser system, now is the time. It will allow you to offer a range of services that your competitors can't match on the corporate, retail, and direct fronts.

Do you have printers? Are those printers sitting idle?
Become a Print-on-Demand dropshipping app like Printful or Printify. Dropship your merchants' orders.
Know more