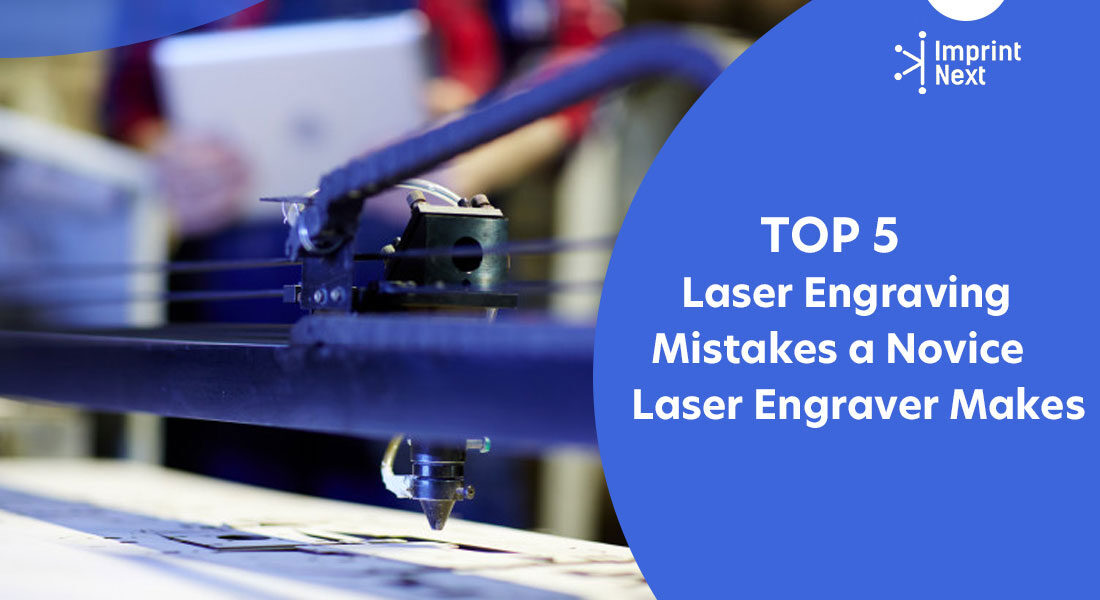 Last Updated on: 13th January 2023, 01:37 pm
Be it an experienced engineer or a new laser engraver, learning to use the equipment properly is essential to avoid pitfalls and mistakes. It needs time and experience to prevent these mistakes from actually occurring. Many a time, customers return with issues and complaints leaving designers wondering where they went wrong.
When you get a laser engraving error, fill the engraved area with wood putty or filler. If mistakes are big, use wood filler. Allow the product to dry thoroughly. Then smooth the surface with a fine-grit sandpaper.
It is especially true in all product customization fields, and laser engraving is one of the most common areas. Spotting these mistakes and taking steps to tackle them is half the battle.
Here are the details about the Top 5 Laser Engraving Mistakes a Novice Laser Engraver Makes.
01. Laser Burns Through the Fabric: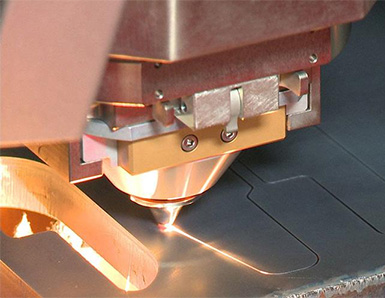 To avoid the burning of fabric first, you have to understand which material can withstand how much temperature and setting. Fabric such as canvas, leather, and denim can withstand higher temperatures during engraving, but delicate fabric cannot. For thin fabric, you should keep the setting to high speed and low power. First, test these settings on a spare material, and if you see, it could withstand it, increase the power, and get the results you are looking for.
During DTG engraving, it would be wise to keep the DPI lower. As higher DPI will remove more material, however engraving at a lower DPI helps ensure that the laser slightly vaporizes the top layer and doesn't burn entirely through the fabric. Most experienced engraving does fabric engraving at 150 to 300 DPI.
02. When You Don't Get that Frosty White Engraving on Acrylic: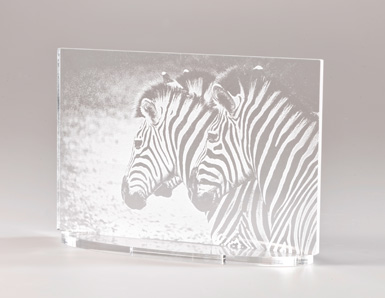 It is a common problem with many acrylic laser engravers. It is more likely to be caused by using the wrong type of acrylic than applying the engraving process. Two typical types of acrylics used in laser engraving are Cast acrylic and Extruded acrylic.

Do you have printers? Are those printers sitting idle?
Become a Print-on-Demand dropshipping app like Printful or Printify. Dropship your merchants' orders.
Unlimited Merchant stores. Dropship and Fulfil Merchants' orders. Manage merchant invoice, sales commission, etc. Merchants sell the designed products in shopify, etsy stores, etc.
Know more
Cast acrylic sheets are made from liquid acrylic, poured into molds that can then be set into various shapes and sizes. It is ideal for engraving because it gives a frosty white appearance when engraved, which is why it is most commonly used for making awards and plaques. It can be cut with a laser, but it won't give the flame-polished edges that many laser engravers need.
Extruded acrylic, on the other hand, is made from sheets by a machine. It is cost-effective, as it is produced using a higher-volume manufacturing technique. But, laser engravers should be aware that it reacts very differently from the laser engraving machine. It cuts cleanly and smoothly as well as produces a flame-polished edge.
Read also: How to Get Perfect Design Print File for Custom Printing?
03. Fractured Glass Engraving: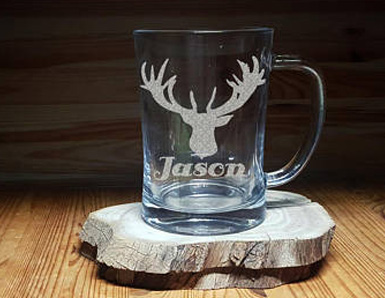 Many times when the laser strikes the glass, it fractures the surface, at the same time not engraving deeply and without removing the material it should have. These fractured glass surfaces will produce a frosted appearance; however, they can be rough and chipped based on the type of glass used.
To deal with this problem, you could use a lower resolution. You could use some wet sheets of paper on the engraving area to help with heat dissipation and improve the engraving process. You could try changing the black design to 80% black. If you find shards of glass after engraving, you could polish the area with a non-scratch scouring pad.
04. Same Settings Produced Different Results on the Same Wood:
Wood is one of the most laser-friendly materials available. It is most preferred because it cuts easily and also engraves well. However, laser engravers must keep in mind that different woods have different reactions when they are laser engraved and produce different results. Some lighter woods such as cherry and maple produce a nicer contrast, whereas denser woods require more laser power. You also have to keep in mind the grain density.
It can change the quality of engraving depends on the type of wood you are using. A letter engraved on a piece of cherry wood would have a uniform appearance. However, the same letter engraved on oak would have a non-uniform appearance.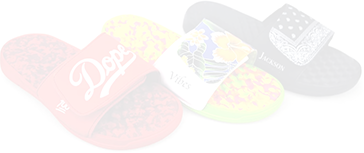 Boston based custom slide sandal maker has become $10 Million company using an online designer and unique growth marketing.
Read more
To avoid producing smoke and debris from getting embedded into the wood's grain, you should engrave it from the bottom up. Excess smoke and debris can be wiped off the surface with a damp cloth after engraving for stained wood.
05. Laser Engraver has become less productive:
When you see your laser engraver machine has become less productive, you know it's time for its maintenance. You keep your machine as close to new as possible with maintenance at regular intervals. Check the laser machine manual for all the maintenance requirements.
If you see a sudden drop in performance and you could start with cleaning the optics. We recommend you clean the lenses and mirrors weekly. On the other hand, if the materials produce more residue, such as wood or acrylic, you frequently need to clean your optics.
Read also: How to Jump Start your Custom Printing Business during Off-Season?
Conclusion:
The above mentioned are some of the mistakes that are common among laser engravers. It includes especially those who are starting as a new engraver. However, it can be easily avoided if you take care of the five points above.

Do you have printers? Are those printers sitting idle?
Become a Print-on-Demand dropshipping app like Printful or Printify. Dropship your merchants' orders.
Know more