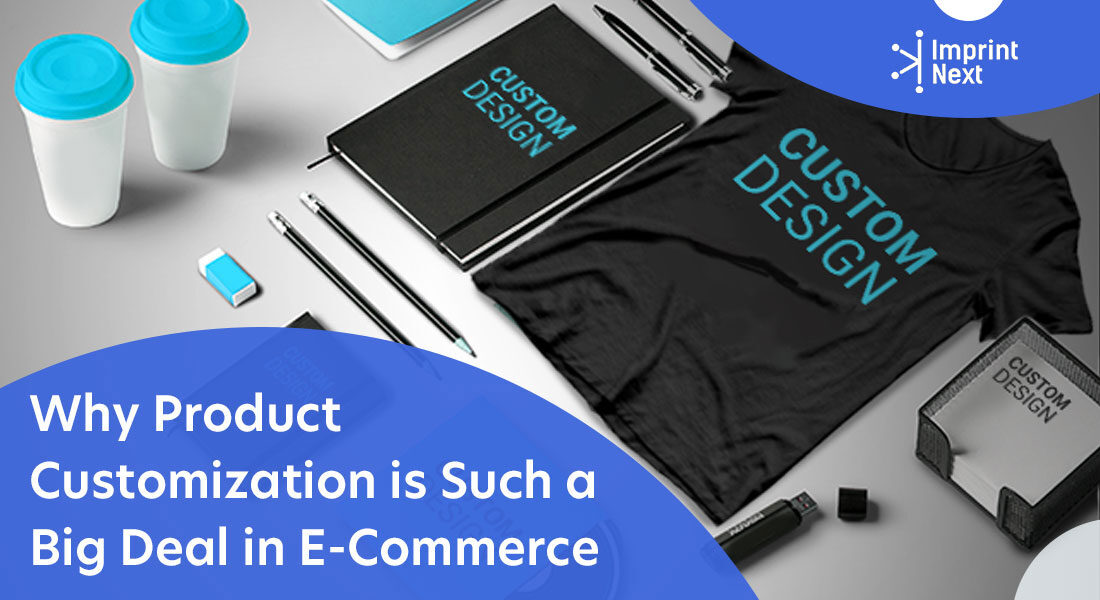 Last Updated on: 26th November 2021, 09:45 am
Forrester, an American market research company, said that Product Customization is the future of products. Today, we see that customization has taken the e-commerce industry by storm and continuously spreading out to brick & mortar businesses too. A few years ago, product customization had limits to the likes of coffee mugs and marketing merchandise, and limited supply. Today, customization has shifted to a whole new dimension, bringing nearly everything to the table for customization. From pillow covers and shoes to beauty products and Electronics, they got it all!
1. Product Customization is costly, but that's OK!
Indeed, customization would initially add up to the production cost. On the other hand, its potential outweighs its cost manifold times. It's not just about increased profit, which is for sure, but more about acquiring customers' confidence, loyalty, and satisfaction. With product customization, companies don't have to depend on business data and industry trends to thrive. It reduces waste and stagnation of products as customers create their designs.
2. Customization works, but why?
Since the old times, customization has been considered a luxury. Important people used to custom create their attire, boots, and even weapons with their initials. Today, it has been scaled up to everybody, but that doesn't affect the importance and exclusivity of product customization. That is the reason why everybody loves it. As customers get exactly what they asked for, they are more satisfied with the product. It makes the brand an asset to the customers. On the other hand, with today's digitalization and dominance of the internet, offering product customization has become easier and simpler than ever for businesses.
3. No more analysis paralysis:
Customization eliminates the risk and stresses of a general e-commerce website. It addresses many psychological pitfalls, such as 'overchoice' and 'analysis paralysis.' As with a typical e-commerce website, it bombards customers with hundreds of options for one product. With customization, a company can garner sales by merely offering just one product and allowing customers to create and customize their design.
Customers are willing to pay more than uncustomized products with customization because now, consumers' overall affordability has increased. They can now afford a product beyond their needs simply because they have helped create their product. It creates a sense of ownership among customers. They also like a product more to which they call 'it's mine.'
4. Companies who did it right:
The international footwear brand Nike offers custom-designed shoes to its customers. They can design based on performance, style, color, feature, material, and fit. Zazzle offers online buyers a marketplace where they can buy head-to-toe apparel in various types using a design from a network of artists. Puma offers customers to design and customize their shoes using an online product designer tool. Luxury cosmetic brand Lancôme provides a mobile app that uses a facial scanner to identify skin tone and suggesting Foundation formula blends.
Customization provided by brick and mortar businesses was less engaging and more time-consuming. Customers quickly lost interest during the conversion process. But with the advent of digitalization, a company can address these issues fairly easily. As customers do it themselves, user engagement has increased. As they get the final design before actually owning it, it feeds the instant gratification. All-in-all product customization has become a big deal in E-Commerce.

Do you have printers? Are those printers sitting idle?
Become a Print-on-Demand dropshipping app like Printful or Printify. Dropship your merchants' orders.
Unlimited Merchant stores. Dropship and Fulfil Merchants' orders. Manage merchant invoice, sales commission, etc. Merchants sell the designed products in shopify, etsy stores, etc.
Know more
Read more
Biggest Business Opportunity is in Product Customization, Here's Why

Do you have printers? Are those printers sitting idle?
Become a Print-on-Demand dropshipping app like Printful or Printify. Dropship your merchants' orders.
Know more