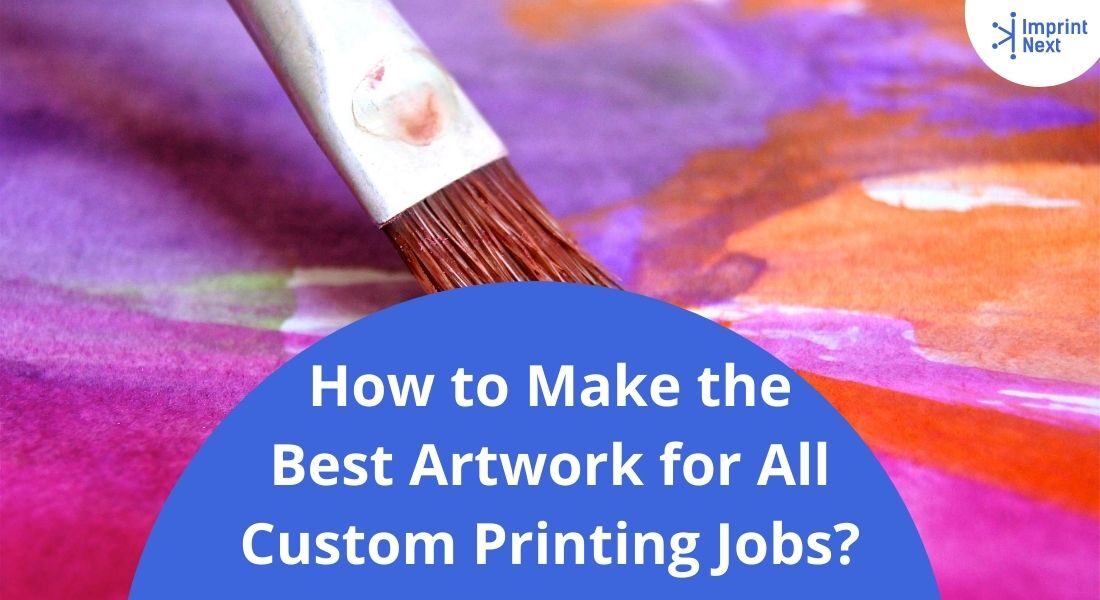 Last Updated on: 29th November 2021, 01:26 pm
Creating artwork is all about the creativity you deliver for print shops or yourself. It is the first step to successful custom printing. Therefore, it is not as easy as most think. It is full of challenges.
Here we are to learn how to make it easy and successful. You may have an in-house art team or outsource artwork from somebody. All involve talent and creativity. Although you outsource, you may not know how to place or modify it. As per your business needs. That's a skill. You must learn.
However, such employees aren't the fastest when it comes to completing tasks, and if there are challenges with the way information flows, they may not even meet customer expectations.
Best Ways to Make Artwork for All Custom Printing Jobs:
The eight ways to make artwork for all custom printing jobs are as follows:
1. Artwork instructions are Important:
Complete and comprehensive art instructions are important for each order.
Start with the color of the garment. This is not only necessary because it can be included in the concept but also for technical purposes.
There it is Is a big difference between having a white shirt pattern vs a Red or black. If the order includes several shirt colors, the orders should also provide this information.

Do you have printers? Are those printers sitting idle?
Become a Print-on-Demand dropshipping app like Printful or Printify. Dropship your merchants' orders.
Unlimited Merchant stores. Dropship and Fulfil Merchants' orders. Manage merchant invoice, sales commission, etc. Merchants sell the designed products in shopify, etsy stores, etc.
Know more
Next on the mandatory list are ink colors. If your shop uses stock colors out of the bucket, list them. Otherwise, use Pantone colors exclusively.
For the sake of flexibility, choose a simple shop palette around two- or three-dozen stock colors.
This makes it easier for your art staff to choose a red or royal blue if a customer hasn't selected one.
2. Your artwork team should know this:
Your art team should know the difference between the effect a 110 or 156 mesh can have on an under the base screen, as well as the importance of screen tension.
The art staff usually will be asked to approve a job on the press. Screens play a pivotal role in screen printing, and many registration issues are related to screen tension.
A fully trained art staff knowledgeable about screen-mesh choices and tension can play a big role in producing better results.
3. Increase the efficiency of staff:
A smart way to save a lot of time creating art is to make the front-end team hire the same art systems as the production team.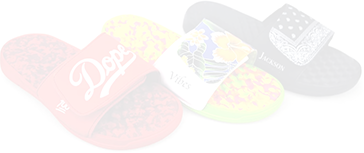 Boston based custom slide sandal maker has become $10 Million company using an online designer and unique growth marketing.
Read more
Train front-end staff on opening incoming art files to check them, convert fonts to paths, and label all colors in PMS. This goes a long way in preventing future fonts or color-related problems.
Furthermore, prohibit the art department from communicating with customers who will send adjustments in order-quantity, pricing, and other details to anyone they can contact.
Keep the communication funnel moving to the proper shop staff by channeling all client dialog to your customer service or sales teams, not the art department.
4. Create Art Templates:
To promote more efficiency, create art templates. This means each time you need art for a left-chest, back, or another common placement, your art department will have a fully developed place to start.
Sizing, guidelines, and a color palette can be predetermined. This saves time since the same tasks won't require repeating when an artist starts a new job. Plus, if several people create files, it keeps things uniform.
Many shops use custom registration marks and helpful guidelines that print with each color to save time on the press during setup. If you do this, try to limit the size of this type of information so they can be masked off on the press with a small piece of tape.
This way, you won't need to tape off the entire top of the computer on release to cover up stuff. Instead, think of how the image would be burned on the screen while making a prototype for putting it on print.
How many inches will an image of the left chest require from the top or to the side? Next, build the pasteboard template so that it fits in with your design program.
Set guidelines on a layer for easy placement. Once the template is built, anytime you separate an image for that print location, it will already be set up for easy registration on the press.
5. Reward Professionals:
While artists generally can be seen as a temperamental and aloof bunch, promote and reward great professional working methods.
This means being proactive and working ahead of deadlines.
Set criteria will determine whether anything has to be handled depending on the sum and ship date of a job. Does this explain the creative team to handle its workload without being asked or reminded what to do? If not, then you should start training.
Your art department is expected to know the exact day a job begins production. Therefore, screens should be available one business day before this, and the art file should be accepted and separated one business day prior.
Without nagging, does 100% of your art get created so this happens effortlessly? This should be the focus of your art team's workflow.
The professional end of the graphic artist stick also means that the image is checked for accuracy before the job is sent for customer approval. To ensure that the file was designed correctly, it should be aligned with the job instructions.
Please test single text for spelling. All Pantone colors should be numbered, and the file should be built to size the used garments correctly.
6. Art approvals and Mockups:
For art approvals or mockups, the design should always be displayed as a background on the color of the garment. For example, even if the order includes four different shirt colors, the artist should set it up when seeking customer approval, showing all four colors.
This is how you learn the navy text on black shirts won't be clear until the job is on the news. Unfortunately, too many shops lose sales because new displays have to be made by the art department or the production department has to change the colors of the ink the day an order is printed.
These charges don't end up on the invoice. If that sounds familiar, approach the situation immediately, and overcome the challenge.
7. Unique Designs Grow:
If you repeatedly use the same set of fonts, find a fresh approach. For example, how can use textures or shapes improve your layouts? How will a different background or outline do to improve an image?
Can you add more color to a shirt? You can keep your style like a creative "voice" but take on the challenge of change.
One worthwhile idea is designing using conceptual words. Brainstorm, and put 30-40 different words in a small jar, written on paper scraps. If your team gets creatively lost, dig through the jar and take out one or two terms for a concept as an innovative thought-start.
8. Tools You Need:
As with your production equipment, your art employees need proper tools to do their work. Yeah, with a skimpy budget, the team will get by.
Yet don't be surprised if performance or imagination takes up a toll. Your art team will need basic, modified software as the norm.
Older versions of Adobe Photoshop, Illustrator, or CorelDRAW will suffice, but don't be surprised if you are working with professional clients if they send files you can't open.
If your shop does a lot of creative work, many artists use tablets with a Stylus pen for electronic drawing. It's really the only way many of the best creative minds in the industry want to design.
Better workflow is also due to the use of two large monitors per workstation. Both can be used to build, while the other is reserved for communications, the system, and administrative work in your store.
Using two monitors means the art team does not need to move between views of the job.
There will also be research on outsourcing projects. It could involve everything from vectorizing low-resolution artwork to managing 100 percent of the designs from start to finish in your shop absolutely.
As time is money, you can outsource artwork to more shops. At the same time, the in-house staff focuses on designing large tickets.
With firms like Design Pickle or Pixel's Hive becoming more commonplace, shops are lowering their in-house art department labor costs.
Conclusion:
Create art templates to promote more efficiency. That means your art department will have a fully established place to start each time you need art for a left-chest, back or other typical placement.
You can predetermine sizing, guidelines, and a color palette. This saves time because it would not be necessary to perform the same tasks every time an artist starts a new job. Plus, if several people create files, it keeps things uniform.

Do you have printers? Are those printers sitting idle?
Become a Print-on-Demand dropshipping app like Printful or Printify. Dropship your merchants' orders.
Know more