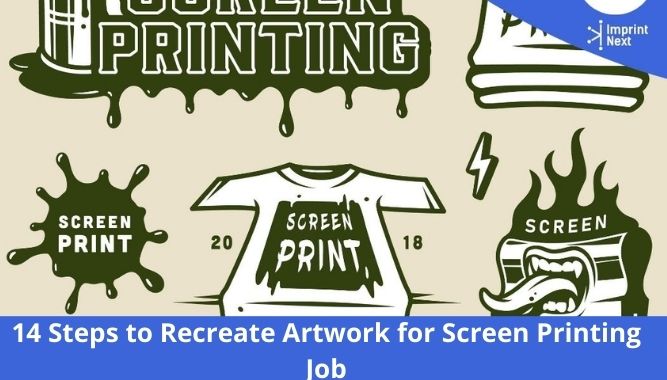 Last Updated on: 24th November 2023, 10:39 am
You are a print shop and may not be satisfied with screen printing only. You also want to recreate artwork. But, a hindrance called 'lack of skill' comes your way. You think it to be frustrating as you do not have the talent to redraw something well.
Believe me! It is easy. You do not have to hand draw anything when we have everything functioning with software. All you have to do is, learn a couple of tools and functions CorelDRAW to quickly re-create images.
You don't want a job that earns minimal money for hours. Somebody should better pay to rebuild the file, choose different works of art from the client, or refuse the job.
It is necessary to study the artwork and predict the re-creation period in order to prevent wasting time. to prevent wasting time. Make sure that the art is worth the size of the order.
1. Review before Recreating:
You should remember that not all files will be redrawn. Sometimes, you can average the resolution (greater the resolution of the file) and increase the contrast of the image. By using the drawing equipment, produces an appropriate outcome.
Since each art is special, before applying the final estimate consider this alternative. With experience, after a quick review of the artwork, you can tell when you can execute a redraw.
Open the file and test it in your program until you give the client a final estimation of the technological time available.

Do you have printers? Are those printers sitting idle?
Become a Print-on-Demand dropshipping app like Printful or Printify. Dropship your merchants' orders.
Unlimited Merchant stores. Dropship and Fulfil Merchants' orders. Manage merchant invoice, sales commission, etc. Merchants sell the designed products in shopify, etsy stores, etc.
Know more
2. Resolution of the art file:
Understanding a source file's resolution will tell you how much information is available in it. Many art files that are prepared for the web are sized at 72 dpi.
This may not be enough information for a large back print on a T-shirt, but it may be enough for a small crest print if it isn't enlarged too much.
3. The print size of artwork:
It still is a common error to simply look at the resolution of a file and not look at the size of the file in measurement.
A 300 dpi file that is only a half-inch big won't be very useful. In the case of a scan, try to
get at least 300 dpi resolution at as close to actual size as possible.
Read also: How to Keep Track of Your Competitors?
4. Shapes in Drawing:
How many shapes make up a drawing.
A worst-case scenario might be a drawing of an old clipper ship with the rigging lines crossing everywhere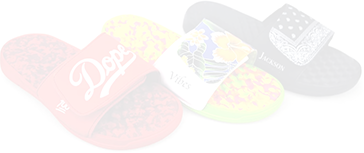 Boston based custom slide sandal maker has become $10 Million company using an online designer and unique growth marketing.
Read more
5. Re-create geometric images:
Once you are comfortable with CorelDRAW's tools, you can quickly re-create geometric images.
And complicated patterns such as a snowflake can be replicated easily, as just a collection of parts needs to be made, duplicated and rotated.
6. Stylize linework:
Often an old cartoon's linework may induce headaches as the way the cartoon was produced created a significant change in line distance.
This can take harder to repeat and won't look good if any line is repeated in a single dimension.
7. Recreat drawing referring the source:
It's one thing to re-create a drawing from a source, but making it into something else is a different scenario.
Even minor changes can result in a flood of revisions and a waste of time, so it is essential to know the expectations of your customers and if you can meet them reasonably.
8. Copying Text:
Time spent looking for "easy-to-find" fonts can sometimes add up to days.
Try to check that during the review you have a font. If not, tell the consumer that you may have to order it.
9. Colors to add:
A simple cartoon can get complex if a client wants it to have a lot of added colors.
It is best to know this upfront, as adding multiple colors may affect how you draw it.
10. Should you copy Shading?
After a contour is produced, often a client wants to make it appear substantial.
It requires a great deal of time and isn't the simplest job.
11. Completing the recreating within a time frame:
It isn't in our nature to turn a customer away unless his request is nearly impossible. So determining the best way to estimate drawing and art times can make or break the profit on your jobs.
You will import your supplied artwork into CorelDRAW and start redrawing after you have checked it.
There are many applications required for this app. Let's look at one of the most popular traces with improvements to make it simpler.
12. You can try some modifications:
There are several ideas to try while you want to create an image through a bitmap.
Sometimes, you will make some changes to the bitmap that will deliver a quality result and do not let a few problems deter you.
The most common challenges with bitmaps that need to be traced or redrawn are low resolutions, missing pieces, distortion, and edge quality.
13. Attempt a low-resolution bitmap:
You can attempt to modify a low-resolution bitmap and see if you can average the result enough
to get a decent trace from it. Start by resampling the image (use the Bitmap/
Resample command) and enlarge it to the actual size at 300 dpi. The image may
look fuzzy.
The next step is to use the Curves menu and move the black and white points toward each other to see if you can maintain clarity and improve edge quality enough without losing the look of the image.
In some cases, this may be enough; in others, you will know right away that you don't have enough information and the image will look choppy or pixelated
14. Lastly, assemble the remaining pieces:
Occasionally you will have a damaged image from a poor scan or from a reproduction issue, and the bitmap may be scratched or have a piece missing.
In these cases, whether you start from a complete revision or if you can modify the bitmap will be a judgment call.,
Using CorelDRAW's software, you may build tiny vector sections to fill a picture void. I render ways that overlap and pick all affected regions, then transform it back to a bitmap
With this method, I can avoid recreating the entire image by creating an acceptable image that can be traced with the Trace command.
This philosophy also can apply to designs that may be correct as bitmaps but are not solid connected shapes.
You may sometimes create a completed shape with the vector tools, then convert the result to a bitmap and trace it.
This is a good way to get vector pieces for the center of drawings that wouldn't be created unless the outline was connected

Do you have printers? Are those printers sitting idle?
Become a Print-on-Demand dropshipping app like Printful or Printify. Dropship your merchants' orders.
Know more