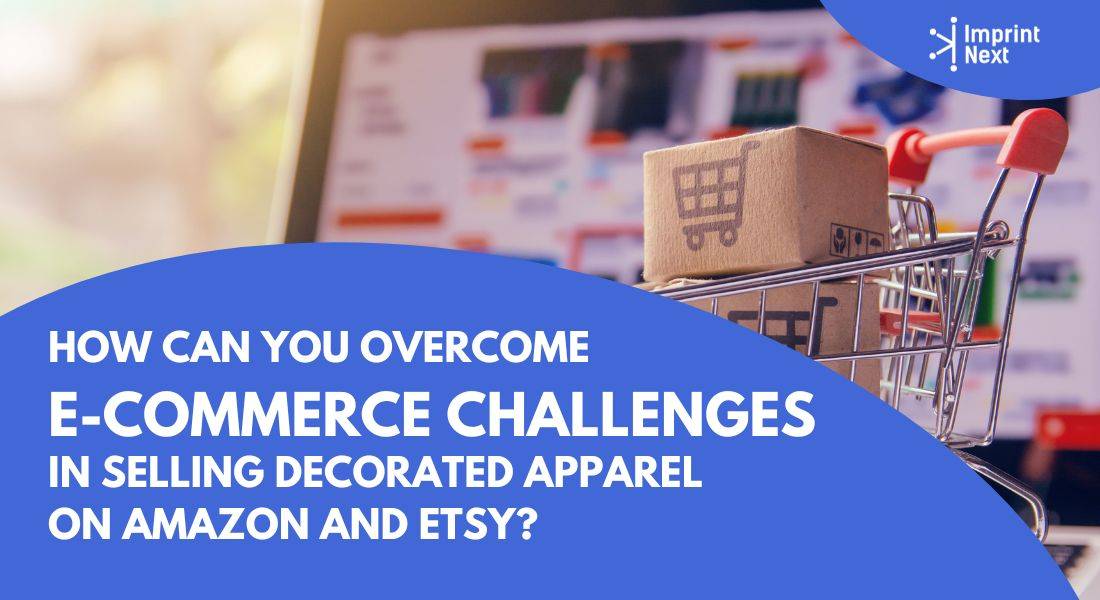 Last Updated on: 6th November 2023, 11:22 am
In e-commerce, success isn't just about having a great product; it's about efficiently managing your business operations and providing an exceptional customer experience.
For entrepreneurs selling decorated products on platforms like Amazon and Etsy, this often entails juggling multiple tasks between receiving orders and printing, navigating intricate order details, and ensuring seamless communication with customers.
ImprintNext Amazon/Etsy Integration is here to address these challenges head-on, empowering sellers to overcome obstacles and thrive in the competitive marketplace.
1. Simplified Order Management
Selling on Amazon and Etsy simultaneously can lead to order chaos. Keeping track of orders from different platforms, managing printing details, and ensuring timely fulfillment can become a logistical nightmare.
Thus, Imprintnext streamlines this process by providing sellers with a unified interface. The integration seamlessly notifies sellers of incoming orders from both Amazon and Etsy, eliminating the need to constantly switch between platforms. With all order notifications and printing details centralized, sellers can now breathe easy and dedicate more time to crafting exceptional products.
2. Overcome Communication Bottlenecks:
Engaging with customers on multiple platforms can lead to communication bottlenecks. Delays in conveying printing details or responding to inquiries can hamper customer satisfaction.
The social commerce integration ensures that sellers have immediate access to all printing details in one place. This eliminates the back-and-forth communication loop and allows sellers to provide accurate and timely information to customers. The result? A more efficient process that fosters clear communication and enhances the overall customer experience.

Do you have printers? Are those printers sitting idle?
Become a Print-on-Demand dropshipping app like Printful or Printify. Dropship your merchants' orders.
Unlimited Merchant stores. Dropship and Fulfil Merchants' orders. Manage merchant invoice, sales commission, etc. Merchants sell the designed products in shopify, etsy stores, etc.
Know more
3. Eliminate Time-Consuming Operations:
Managing orders, updating listings, and processing payments on different platforms can eat up valuable time that could be better spent on perfecting your craft or expanding your business.
The Imprintnext social commerce Integration helps sellers regain precious time by streamlining operations. With automated order notifications, centralized printing details, and a user-friendly interface, entrepreneurs can efficiently manage their decorated product business. This newfound efficiency not only boosts productivity but also paves the way for strategic business growth.
4. Customer-Centric Approach:
In the competitive e-commerce landscape, providing exceptional customer service sets you apart. However, juggling multiple platforms can make it challenging to offer a consistent and personalized experience.
By simplifying order management and ensuring accurate printing details, Imprintnext empowers sellers to prioritize customer interactions. With the burden of complex logistics lifted, sellers can focus on delivering high-quality products and exceeding customer expectations. The result is a seamless, customer-centric approach that fosters loyalty and repeat business.
5. Effortless Print Customization:
Providing customized prints is a hallmark of decorated apparel, but managing various design preferences and personalization can be complex.
The integration simplifies print customization by centralizing design details, ensuring accurate and consistent printing instructions.
This eliminates errors and confusion, enabling you to deliver precisely what customers desire and reinforcing customer satisfaction.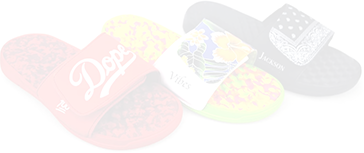 Boston based custom slide sandal maker has become $10 Million company using an online designer and unique growth marketing.
Read more
Final Words:
In conclusion, the journey of an entrepreneur in the decorated product industry is laden with challenges, from fragmented order management to time-consuming operations. Imprintnext's Social Commerce Integration is the transformative solution that addresses these challenges head-on, revolutionizing the way sellers navigate the world of Amazon and Etsy.
By simplifying order management, providing effortless printing details, enhancing efficiency, and elevating the customer experience, Imprintnext empowers entrepreneurs to not only overcome obstacles but also thrive and flourish in the competitive e-commerce landscape. As you embark on your decorated product selling journey, embrace the power of Imprintnext's integration and unlock a future of streamlined success and unparalleled customer satisfaction. Your business deserves it, and your customers will thank you for it.

Do you have printers? Are those printers sitting idle?
Become a Print-on-Demand dropshipping app like Printful or Printify. Dropship your merchants' orders.
Know more