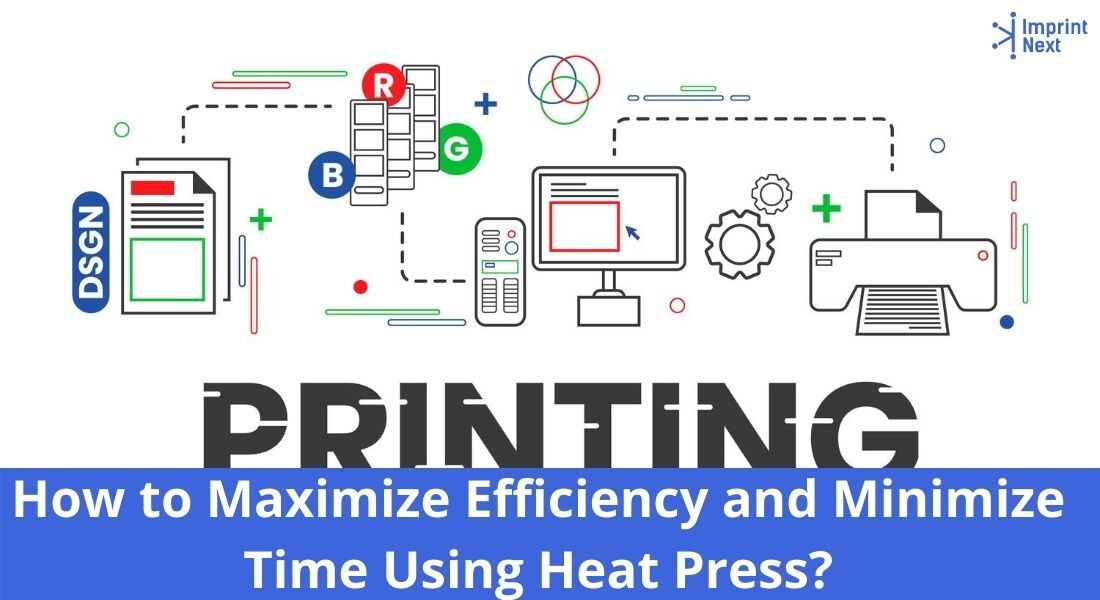 Last Updated on: 12th January 2022, 11:15 am
Everybody wants to work more in less time. Be it heat press in this case. If you work smarter, you are not only minimizing but also decreasing hardship.
Decreasing time is not about being lazy. But to find ways that improve productivity and make our shops more efficient.
Time is valuable for everyone. Especially in custom printing and eCommerce, time and sales work in tandem.
When you spend less time in the production process, it will allow more time to sell. This will allow you to take on additional work, thus increasing profits.
So, what are the ways that make your printing job easier, with a heat press?
1. The Ultimate Machine: Heat Press
Operating with a reliable and precise heat press can increase performance, by simply removing returns from failed applications, and reducing the need to redo the work.
You need to be sure it would remain there if you pushed a heat transfer material onto a garment.

Do you have printers? Are those printers sitting idle?
Become a Print-on-Demand dropshipping app like Printful or Printify. Dropship your merchants' orders.
Unlimited Merchant stores. Dropship and Fulfil Merchants' orders. Manage merchant invoice, sales commission, etc. Merchants sell the designed products in shopify, etsy stores, etc.
Know more
Find an auto-open button, to get the most out of your operator.
Consider upgrading to a pneumatic or air-actuated press while a simple auto-open, clam-style press would allow the operator to multi-task and be more efficient during the dwell period.
Regardless of which heat press you use, choosing one that is threadable. This allows you to open the garment and slide one layer over the lower platen makes a big difference in speed and will help to ensure a quality print.
2. Ensure Accuracy:
This reduces fatigue, as only two buttons need to be pressed to enable the press, and then the operator steps on a pedal to allow the machine to run then finish the process.
Also, having a preset press that automatically adjusts it at the right time once selected, temperature and pressure can be a major time-saver, as well as ensuring precision.
3. What else with Heat Press:
As we discussed in step 1, thread ability is not the only requirement.
Choose a heat-press which makes multiple size and shape platens. The benefit is that you can target the applications. Eliminate pressure issues with no pads or pillows used.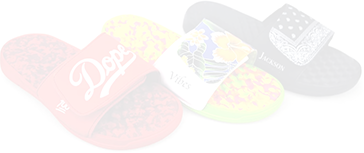 Boston based custom slide sandal maker has become $10 Million company using an online designer and unique growth marketing.
Read more
Some specialty platens actually can allow you to embellish items that would otherwise be nearly impossible to decorate using a heat press. In a repetitive situation, this is a tremendous help; the right platen, combined with thread ability, will provide a production boost.
The non-stick, lower-platen cover, which has two purposes, is a simple add-on for improved performance. It prevents the lower plate from degrading prematurely and helps you to thread the garment from the lower plate without friction and resistance.
If you decorate the front and back of a garment on the same press, you can now gently pull back the threaded fabric, and rotate it to decorate the other side.
4. Perfect Placement of Substrate:
Too frequently, the decorators spend a lot of time measuring, changing, and re-adjusting in an attempt to achieve proper positioning and alignment.
While ensuring that projects are compatible and critical at the appropriate venue, there is a better way forward.
There is a simple device available, which projections multiple laser lines onto a garment loaded onto a heat press.
Spending a little time in advance putting the registration lines exactly where you want your picture would greatly increase the quality of production.
And you'll be confident the customer is getting a quality product from the first to the last pressed item.
5. If you make your own designs:
If you cut your own heat-transfer vinyl (HTV) designs, the process consists of three steps: cutting, weeding, and pressing. Few people agree that weeding is their favorite job, but they still do it.
Luckily, methods and strategies are in place to get things done quicker.
When you're using HTV with a sticky carrier which generally means that it's a hot-peel material that weeds it on a heated surface typically can cut in half the time needed for this stage.
This softens the adhesive carrier just enough to make the unneeded vinyl come off like butter and reduce resistance.
6. Using Sticky Carriers:
Although the sticky carrier makes fine detail in the cutting process, the weeding process can be hindered by resistance.
A sticky carrier is used by the most common heat transfer vinyl including solid-colored HTV and glitter materials in particular. Getting this job completed in half the time would go a long way towards simplifying the development cycle.
7. For printing Large Orders:
When printing heat on larger jobs, particularly those with multiple presses per garment, consider breaking up the job so that the same operator repeatedly presses the same logo at the same location.
If that section is complete, the garment can then be passed on to a second designer, who applies the next pattern on the same garment repeatedly.
Alternatively, the item can wait for a single operator to apply subsequent designs.
This method of decoration has proved to be most effective in that performing the same function often improves the pace of production and minimizes errors.
This is the same assembly line principle that has been effectively practiced by manufacturers for years.
8. Some Time-Saving Practices:
There are a variety of time-saving practices that are worthy of notice, although basic. Minimize the number of steps to complete a job the heat-press operator would take.
Move the trash can closer, stage blank garments on flat, wheeled carts, and use the same type of cart for finished goods so they easily can be moved to the packing and shipping area.
The list goes on, but the point is to streamline production efforts, to maximize efficiency.
Conclusion:
For all these thoughts in mind, it's time to assess and revise how your heat-press output is going.
The introduction of any time-saving software or simply the most effective use of what you have would make the company most competitive and, eventually, more profitable.

Do you have printers? Are those printers sitting idle?
Become a Print-on-Demand dropshipping app like Printful or Printify. Dropship your merchants' orders.
Know more