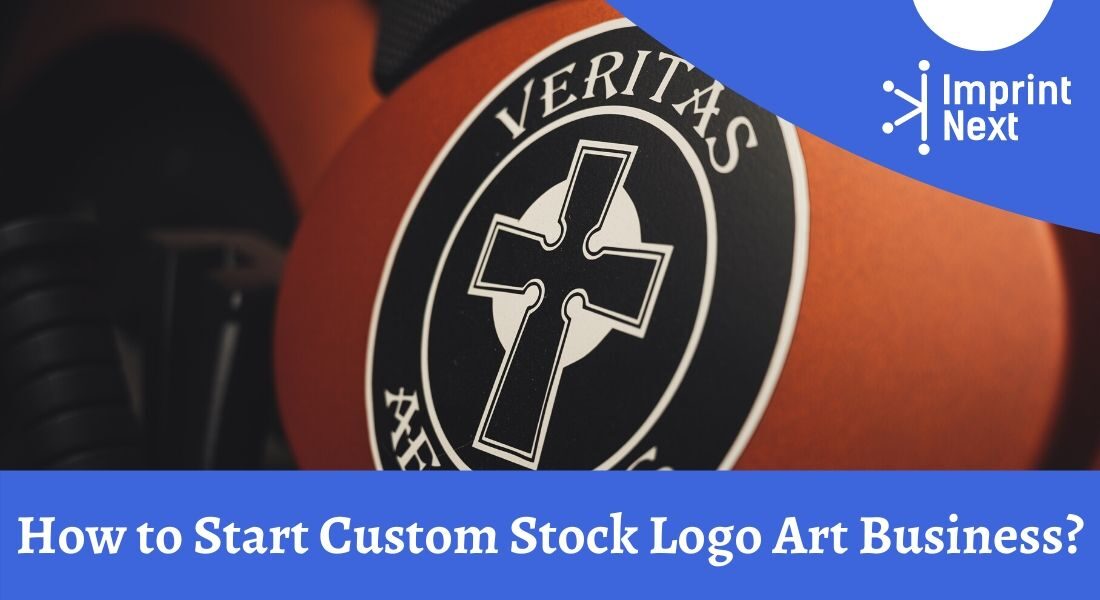 Last Updated on: 10th February 2022, 01:49 pm
Small businesses without any budgets for promotions or ads also require logos or graphics to produce decorated advertisements to promote business development. By providing these small companies with a budget-conscious branding service, they become consumers regularly through buying their products with the logos you have made. Both sides are taking advantage of this. Stock art is an inexpensive choice for you and your prospective consumer to earn.
Let us know that is why:
Typically, the gap between the product and standard clip art is the time and money that you pour into the initial concept. To create the best logo:
A full-color photo can take far longer than a plain black-line tin image, which is known by many as a clip painting. It'll look like you've spent hours on your stock-art pic.
You can begin with a quality component in a matter of minutes and tailor it for a consumer.
You should give the consumer a variety of photos in a book or an online quest to make a full decision.
The following are some tips on how you can offer this service at a low cost. Recall spending your time properly. For the initial production of the logo, some shops charge an hourly fee, whilst others take it in the final amount. Anyway; don't offer it for free. It might be enough.
1. First, Create a Logo:
Let us find a logo built for an air-conditioning repair firm for the purposes of this study. Understanding the kind of business you create the logo allows you to select the starting point of the illustration.
Whether you or your customer can choose the graph when it comes to design. The customer may not be willing, as you do, to "feel" the finished result in his mind. So I prefer to pick the photo. If the consumer chooses to display more than one design, then use the same or specific photos to construct multiple templates. I did two layouts in this example, which is typically enough to start.
2. Make Thumbnail Sketches:
In art school, the most significant thing I've discovered is never to
Launch a project — whatever it is — without taking 10 minutes to render thumbnails. In less than five minutes, I made two sketches for this feature. They don't have to be detailed or complex; at this stage, you require only basic forms

Do you have printers? Are those printers sitting idle?
Become a Print-on-Demand dropshipping app like Printful or Printify. Dropship your merchants' orders.
Unlimited Merchant stores. Dropship and Fulfil Merchants' orders. Manage merchant invoice, sales commission, etc. Merchants sell the designed products in shopify, etsy stores, etc.
Know more
There are no details, as you can see in these sketches — only placements. I really liked both versions, so when they were created, The drawings include guidance when it is time to go to my screen. If not, I will avoid losing resources without a long-term goal or purpose.
3. Which one to Print: Full color or one color
This style was supposed to be reproduced on t-shirts, on signage for the car, advertising pieces, and on paper, and we decided to create a good visual effect in full color. Today, full-color printing and graphics are much cheaper than ever before.
Such pictures should have a greater effect than single-color designs and leave a longer-lasting positive impression. However, even in a single color, a design must still look good and keep its own.
Often it might be important to provide a single color style just to guarantee that the logo is still there
Work In the development of this logo, a full-color illustration, a complementary blue, and orange design. The colors are both "cool" or "warm"
4. What should be the Garment Color?
It is important because it will help you to decide which colors to use in the logo layout so that everything is visible and legible. The consumer did not want white shirts in this design because the employees are always at an outdoor or attire dirt.
The favorite options were grey or another dark-colored shirt. In this way, colors were selected for the external elements to function toward the numerous colors of the suit. You should do it
By considering the two versions of the logo such that both dark- and light-colored backgrounds are appropriate.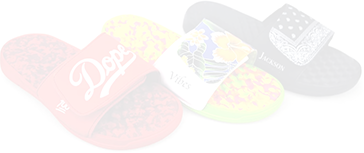 Boston based custom slide sandal maker has become $10 Million company using an online designer and unique growth marketing.
Read more
Also read: What Are the Most Common Fonts for Athletic T-shirts?
5. Fonts:
Any design can work on any product or placement with the use of legible fonts. It is also quick to locate an appropriate font. You can search for some specific terminology, depending on the intent of the design, to find suitable choices.
You can, for example, find "wood" or "metal" when designing for a woodworker when designing a soldering or manufacturing store.
In this case, no interesting findings were found, so I chose what I considered a proper font. It must not be a commercial feel, but practitioners of some personalities, to be readable for quick reading.
Read also: What Are the Possible Risks in Inventory Management?
6. What should be the design size?
Any design can work on any product or placement by using legible fonts. You may have to simplify the layout for printing purposes depending on the type of applications in which the design is used.
Let's assume that you have a full-size picture written on a shirt's back but it must be condensed to a left-hand spot. For example, some contours around the text may be too small to hold to remove.
The client or potential business opportunity determines the time to create the logo. For this example, I was able to complete the two designs in less than an hour from the start with a stock art illustration.
To make the illustration from scratch it is easy to understand how much time you save using a high-quality picture in stock would have added four to five hours to the process.
n this case, stock art is an enticing, economic choice for SMEs to find a way to render their trademarks. It also allows you and your client to drum up sales.
Conclusion:
Colored graphics and printing are now much cheaper than ever. These images will have a longer-lasting positive effect than single-color designs.
Finally, take your time to start the business properly. You may start charging hourly or a final amount post-completion.

Do you have printers? Are those printers sitting idle?
Become a Print-on-Demand dropshipping app like Printful or Printify. Dropship your merchants' orders.
Know more