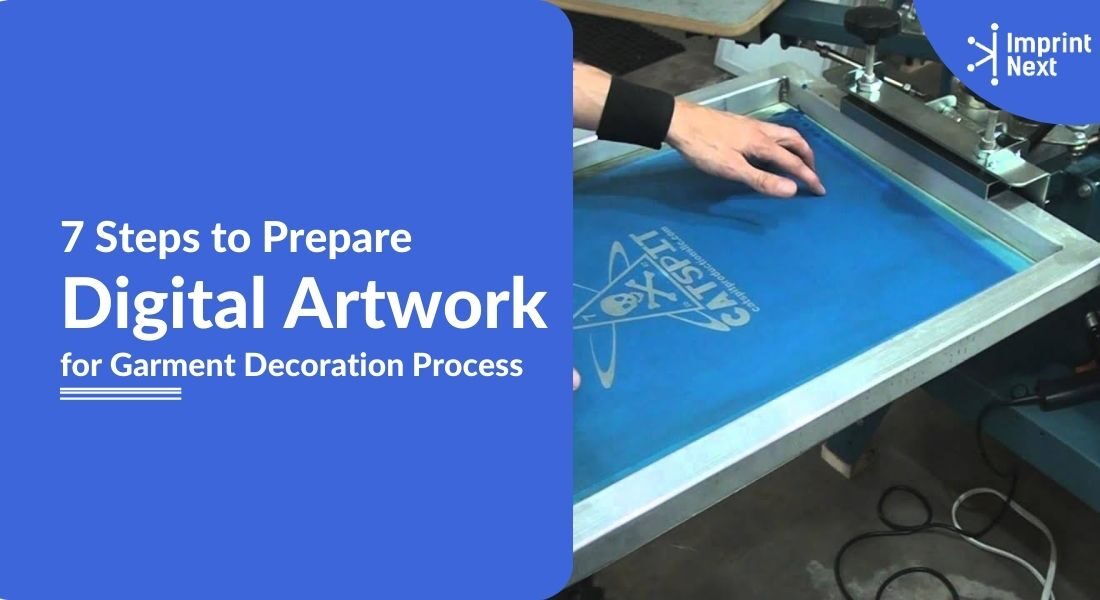 Last Updated on: 26th November 2021, 09:45 am
Digital printing has gained prominence and is being applied to many clothing-decorating methods, including direct to garment (DTG) printing, dye sublimation and print cut transfers.
The full color printing capabilities provided by this method guarantee the proper work of art which needs to be produced and prepared properly for the best results.
1. File Setup:
Prefer to create raster artwork with Adobe Photoshop for digital printing. This form of art, like pictures or paintings, is continuous-tone artwork. Vector art, which is created with programs such as Adobe Illustrator or CorelDRAW by using a series of nodes and paths, can be used, but it doesn't maximize the full-color capabilities that digital printing offers.
Consider the reason for which the art will be used and how it will be made. Will it be used for large-format or DTG printing? Is it to be used for other products? Don't start with a smaller picture, then expand it later because you're losing quality. As the scale increases, it may become more blurred or pixellated.
2. Ensure Right Size Right Resolution of Image:
In general, always ensure the image is set up at the size and resolution needed for the largest item being decorated. Large-format printing, such as banners, usually requires an image to be at full size with a resolution of about 150 pixels per inch ( PPI).
300 PPI resolution is best in actual size for T-shirt designs. The full-size t-shirt is 12 "x 15" in size, which means you can build your paper at 13 "x 16" (Figure 1). If you outsource the work, check the criteria with your printer and then set the file.
3. Avoid Printing Large Areas with Solid Color:
Since digital printing allows full-color production without the added costs of, say, screen printing, you can dress up your designs to take advantage. Just don't print a basic image with solid colored regions.

Do you have printers? Are those printers sitting idle?
Become a Print-on-Demand dropshipping app like Printful or Printify. Dropship your merchants' orders.
Unlimited Merchant stores. Dropship and Fulfil Merchants' orders. Manage merchant invoice, sales commission, etc. Merchants sell the designed products in shopify, etsy stores, etc.
Know more
By making changes to the painting, you can mask any banding that can occur if a printer's head gets obstructed. This is why printing images with large areas of solid color is not recommended for digital printing.
4. Use Layer styles to enhance Image:
One way to upgrade an image is via a Photoshop tool, using layer styles.
Moreover, it allows you to add text and forms to a range of different look, shading, shadows, and other elements.
5. Change the artwork color:
Say, for a school or team, you want to use a Raster image but you need to change their colors. Moreover, depending on the artwork, there are a few ways you can do this using the Hue / Saturation image-adjustment option in Photoshop.
For a monochromatic design, just move the Hue slider back and forth until the desired results are achieved. You can also change the shade and saturation of the Saturation and Lightness / Darkness sliders
Let's say that in a multi-color design you just want to change a particular color. In the Master drop-down menu of the Tone / Saturation window, you can select that color when it's only a certain area.
Then only areas of the picture with this certain color change when you move the Hue slider.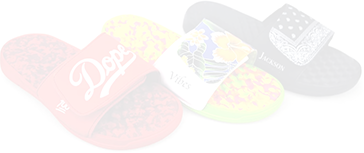 Boston based custom slide sandal maker has become $10 Million company using an online designer and unique growth marketing.
Read more
6. For complex images:
Sometimes a color to be changed can not be isolated to a single area in a more complicated picture. It can be used in other areas you don't want to modify.
In that case, select the area you want to change by either using the selection tool or only using paths. You can move the Hue slider once you have chosen and only the color of the area is changed.
7 Steps to Optimize File for Digital Artwork:
No matter how the artwork is rendered or manufactured in-house by a client, it should always be optimized before printing. In the next step, a picture is cleaned and sharpened so that the best possible impression is made.
1. In Photoshop go to Image > Adjustments > Selective Color. Change the "Color" drop-down menu to "Neutrals" and change all the values to between 3 and 8.
2. Go to Image > Adjustments > Hue/Saturation and move the Saturation slider to the right. Move it within a range of 0-45. Move it to the right as much as needed to saturate the colors without them becoming oversaturated and flat.
3. Go to Image > Adjustments > Brightness/Contrast, and move the Contrast to 5. If you have newer versions of Photoshop, you will see a "Use Legacy" checkbox; be sure to check it.
4. Go to Image > Adjustments > Levels. Holding down the Option key (Alt key on a PC), move the black slider on the left side of the Input Levels to the right until you see black pixels on your
screen. Then, move the white slider on the right side to the left until you see white pixels. By doing this, you are setting the image's black and white prints, and helping to reduce any "muddiness" in the layout's colors.
5. Go to Image > Mode > Lab Color.Open the Channels palette and click on the Lightness channel to select it.
6. Go to Filter > Sharpen > Unsharp Mask. Move the Amount slider to the right until you get the desired sharpness. Click OK and then go back to Image > Mode > RGB.
Conclusion:
Digital printing continues to expand and evolve in all its types. You can take full advantage of this growing technology by knowing how to correctly produce the full-color artwork.
In conclusion, enhance your revenues by offering your consumers unique products that they can't find anywhere else and differentiate yourselves from your rivals.

Do you have printers? Are those printers sitting idle?
Become a Print-on-Demand dropshipping app like Printful or Printify. Dropship your merchants' orders.
Know more