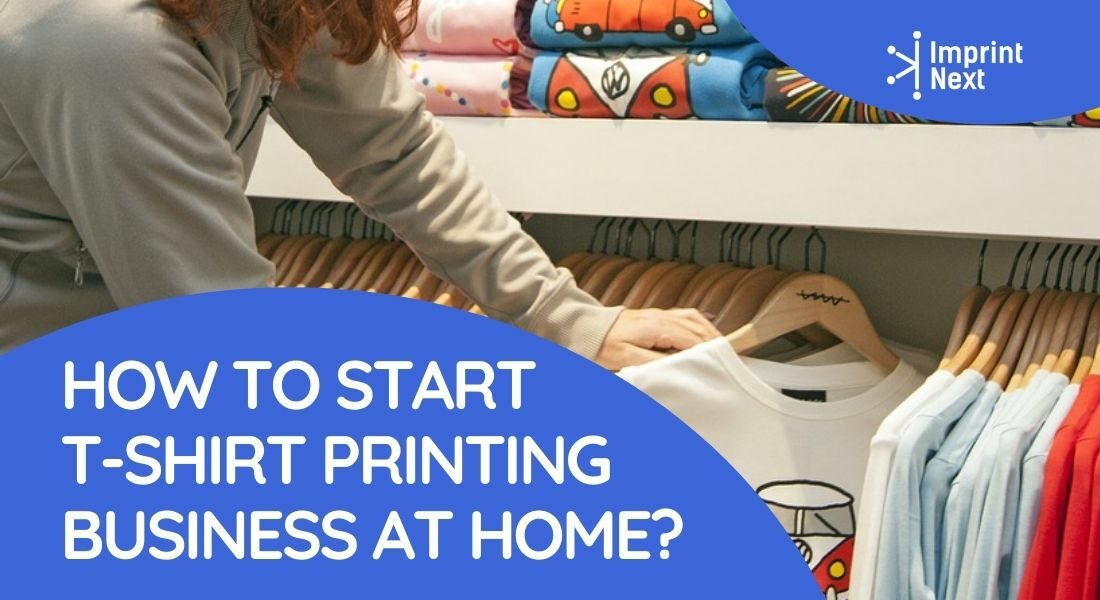 Last Updated on: 9th March 2022, 07:28 am
The t-shirt printing business is now a multi-billion dollar industry and it can be relatively inexpensive to start as a small business. If you have a passion for the apparel industry and have a creative mind, kicking off with a t-shirt printing business can be the perfect starting point.
There are many ways to print t-shirts, and potential entrepreneurs should research the market first before investing in any printing method.
Although screen printing requires more training than other methods, it is most cost-effective for large orders. Heat transfer and digital inkjet printing methods require less training, but print slower and are best for small orders and individual shirt sales.
T-shirt printing doesn't take up much space and can be done at home or in a limited space. Especially, if we talk about sublimation printing, you require a sublimation printer, a heat press, and other supplies to print custom t-shirts. The success of your business depends on proper preparation, whether you are working online, at home, or in a commercial location.
1. Begin research on your target market:
Make sure you are well versed in the clothing industry. Research the market to determine which shirt printing method is right for you. Get an idea of ​​how your business works. Target a specific market segment for your t-shirts.
Do a little research on the top t-shirt printing companies on the market and find out more about their business.
As the market is expanding and already developing, you cannot survive competing with every other t-shirt manufacturer in the industry. Instead, you can focus on only one target market and succeed. There is usually an opportunity to attract customers as there are few competitors to compete with.

Do you have printers? Are those printers sitting idle?
Become a Print-on-Demand dropshipping app like Printful or Printify. Dropship your merchants' orders.
Unlimited Merchant stores. Dropship and Fulfil Merchants' orders. Manage merchant invoice, sales commission, etc. Merchants sell the designed products in shopify, etsy stores, etc.
Know more
2. Apply for license and permits for t-shirt business:
If you want to make a living with the t-shirt business and want to build a brand in the near future, it is a good idea to form a business structure for your organization. If you are from the United States, you can start by registering a title or LLC.
You must also apply for the necessary licenses and permits to start and operate a t-shirt manufacturing business. Contact your local government for the appropriate permits required to operate a T-shirt printing business.
Moreover, you can also establish an online store on major eCommerce platforms such as Shopify, Magento, Woocommerce, Wix, Prestashop, Bigcommerce, etc.
3. Start by selling one kind of t-shirt:
If you're a beginner, it's wise to focus on one type of t-shirt. Choose your target audience and create the right design accordingly. For example, you can make a t-shirt with a motivating message printed on it.
Don't try multiple niches like big companies selling all kinds of t-shirts. You risk getting lost in the fight against the big players.
For example, a meme or a funny t-shirt will be a big market for you. But if you choose a fun graphic nerd t-shirt, you can make it popular. This is, of course, a particular market that is important in terms of demand.
4. Either you design or allow the customer to design their t-shirts:
The success of your t-shirt business largely depends on the quality of the designs you create.
Do extensive market research and find the latest trends that are doing well today.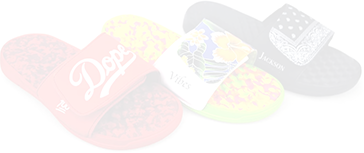 Boston based custom slide sandal maker has become $10 Million company using an online designer and unique growth marketing.
Read more
Choosing which customers you serve and which purchasing choices you make is very important. In addition, special care is required to avoid being penalized for copyright and trademark infringement.
Otherwise, if you don't feel confident in your own ability to design awesome products for your online T-shirt business, allow your customers to design t-shirts. And an online t-shirt design software allows plenty of design features that allow your customer to personalize t-shirts directly from your eCommerce storefront. As a result, you neither need to outsource high-quality design work nor deal with the artwork quality issues.
5. Print T-shirts(Print-on-demand):
If you're starting out on a small budget, making your own t-shirt might not be the right way to start. Your best bet is to hire a print-on-demand company.
There are many t-shirt printing companies that print t-shirts they design and send them to customers in exchange for a commission. Contact companies like Printify, Zazzle, Printful, and more and they will do all the work for you.
6. Equipment for T-shirt printing(If you're on a budget):
If you plan to print t-shirts, the first thing that counts is your equipment. Depending on your plan to buy the right machine for your T-shirt printing business. Check prices with other manufacturers.
Also, check the manufacturer's warranty period and the manufacturer's training program on-site. We recommend that you read customer reviews before placing your final order.
First of all, you can use your home computer. However, you will need a professional graphics program and printer. Here are some of the equipment you will need to start and run a t-shirt production plant at home.
Graphic software like Photoshop or CorelDraw
Computer
Printer
Transfer Papers
Heat Press
Cutter
7. Promote your store:
Promote your business offline and online. Start selling by establishing business relationships with local retailers. Create your own distribution retail network. Focus on institutional sales with custom t-shirt printing
There are many other ways to market a new t-shirt, but it all starts with giving your target buyer visibility. At this point, you are familiar with the top buyers of your t-shirts (eg age, gender, common interests, etc.) and where to find them.
Social media has become a major advertising tool and there are many services to help advertise your products on Instagram, Facebook, YouTube, Twitter, Pinterest, and more.
8. Calculate the costs incurred in t-shirt printing:
Estimate the initial capital cost of starting a t-shirt printing business. Equipment cost, labor cost, raw material cost, advertising cost, etc. must be calculated by specialized field.
On average, the initial cost of starting a home t-shirt printing business is at least $1,000. The investment required to start a home t-shirt printing business is much lower compared to other related businesses such as sewing, mending, and embroidery.
9. Keep a Record of your Investments:
Whether it's a custom hoodie or shirt you want to start printing on, you need to have a clear idea of ​​your financial situation. Even if you decide to print t-shirts, you need to manage your finances well!
Keep a record of your investment throughout the process. If possible, keep all expenses (business-related) in one account. And do not use this account for anything other than your own business.
Before you spend, you need to know what to expect. Get a quote online from many printers and make a comparison list. Follow the same procedures for labeling, storage, packaging, and shipping. After all, the cost of production will be an important factor in determining the final price of a t-shirt.
Final Words:
Starting a t-shirt printing business isn't for everyone.
Before you can let your ideas soar high, you should study some tips to be successful. Follow each of the tips outlined above to maximize your chances of success in this industry.

Do you have printers? Are those printers sitting idle?
Become a Print-on-Demand dropshipping app like Printful or Printify. Dropship your merchants' orders.
Know more