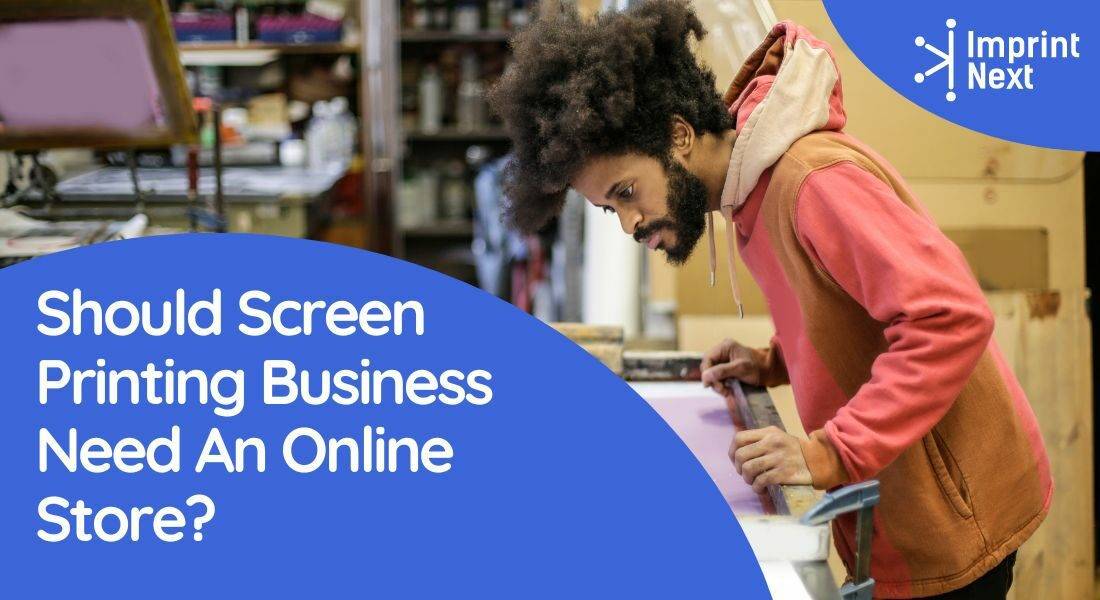 Last Updated on: 6th October 2023, 09:52 am
The global eCommerce market growth is forecast to reach $5.4 trillion in 2026. From an investor's perspective, they suggest that the e-commerce boom will probably continue, providing opportunities for gains across numerous industries, geographical locations, and business verticals.
The growth of digital commerce has made a permanent change in people's buying perspective. Thus, it becomes especially important for screen printing businesses to adopt a transition and establish a full-fledged online store. For old offline businesses, the online store should be an addition whereas the amateurs can begin with an online store as a  cost effective solution.
05 Reasons Screen Printing Businesses Need an Ecommerce Store:
1. The Cost-effective Marketing Channel:
Website takes you global whereas an brick and mortar keeps you local. It is like a huge userbase or audience global vs. a limited and specific consumers in your area.
Irrespective of where you are a veteran or a beginner, an online platform is a cost-effective way to build brand awareness, attract new customers and scale up in less time.
You digital presence allows you to showcase your product and its customization with screen printing. As a result, it improves potential customer inflow and increases sales.
The biggest benefit of having an online store is that people who don't know you will start known about you business. Thus, we can conclude that, when you have wider audience watching you, it is likely to increase your potential customer base online.
2. Product Customization Becomes a Breeze:
What people use to do is take orders from customers. Either screen print shops take designs from customers as design files or make designs on customers behalf and print them.

Do you have printers? Are those printers sitting idle?
Become a Print-on-Demand dropshipping app like Printful or Printify. Dropship your merchants' orders.
Unlimited Merchant stores. Dropship and Fulfil Merchants' orders. Manage merchant invoice, sales commission, etc. Merchants sell the designed products in shopify, etsy stores, etc.
Know more
As a result, it generates more design error, low-resolution design files, printing defects, faded prints and loss of manpower, materials and time. Even hiring a graphic designer increases your spending for staff and responsibilities.
However, when you automate the entire product customization process where the customers visiting your online store can custom the product for screen printing. It makes a big impact on your production accuracy, printing feasibility, print job management, packaging and shipping.
The ImprintNext product customization software not only allows your customer to customize a product, but also automates your custom workflow, auto assigning production jobs, track progress & production status, artwork approval, customer communication, vendor & purchase orders, barcoding, and more.
3. Online Store Makes it More Professional Screen Printing Business:
A website is a wonderful platform for showing to customers that your screen printing company is a skilled one. By establishing oneself as the expert on screen printing services, you demonstrate your dependability and reliability.
Even though you are a skilled screen printer with a solid reputation, keep in mind that not all of your clients are aware of this. You must inform them via your website that you are a screen printing specialist and can offer them high-quality services at a reasonable cost. Your website will assist in developing customer trust, which will encourage them to return to your store and spend more money in the future.
4. An Ecommerce Store is a Social Hub:
Social networking is a great method for raising awareness, connecting with potential consumers, and boosting sales. You can communicate directly with your customers via social media as well. Your company requires a website if you want to boost sales and attract more leads from social media platforms.
A website serves as the central online location for all information about your company, including what products and services you provide, how to get in touch with you, and where customers can make purchases. Because it has all the data about what goes on behind the scenes, your website will act as the "backend" of your social media marketing initiatives.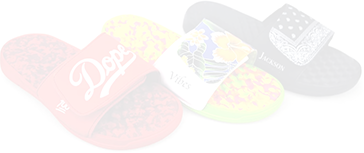 Boston based custom slide sandal maker has become $10 Million company using an online designer and unique growth marketing.
Read more
5. Your online store is a 24/7 sales person:
You can offer screen printing products and services online by setting up a website for your company. You may reach a global audience and make your website a 24-hour salesperson for your company. And it only happen when you set up an online store.
Although it might surprise you, individuals do purchase shirts online—and they adore doing so! People are used to doing this while buying anything, from books to shoes. Why wouldn't they purchase t-shirts with unique screen prints?
Final Words:
We strongly advise you establishing an online store, if you're looking for a way to grow your screen printing business.
This will not only broaden your customer base and enhance your professionalism. But it will also give you a platform from which to market your custom screen printing services.

Do you have printers? Are those printers sitting idle?
Become a Print-on-Demand dropshipping app like Printful or Printify. Dropship your merchants' orders.
Know more