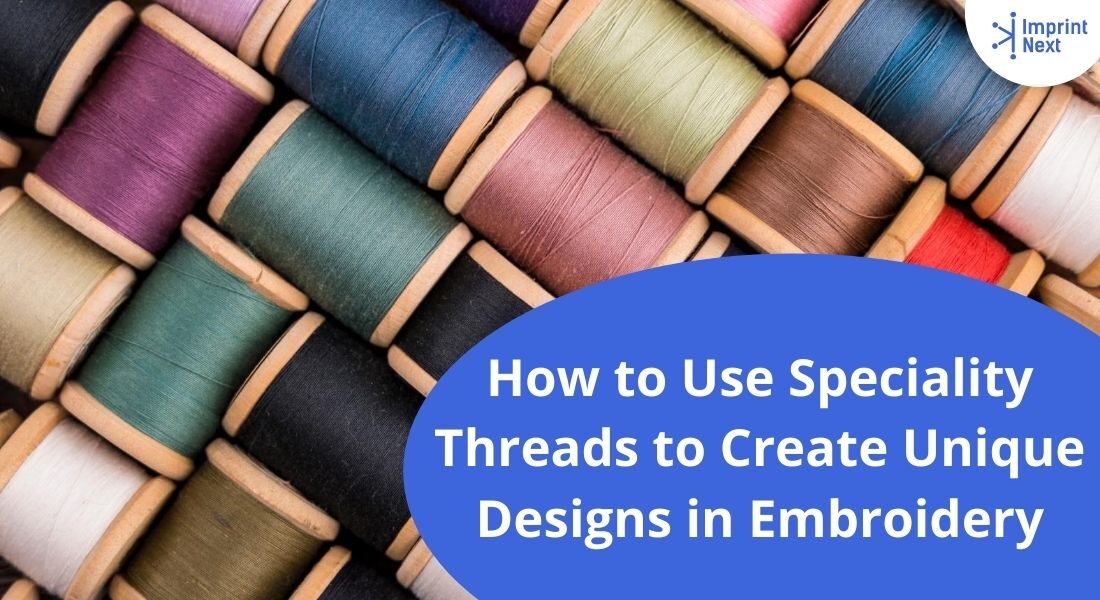 Last Updated on: 18th July 2022, 01:32 pm
The embroiders who don't digitize or need a starting point of their business, stock designs are the best way. There are thousands of designs available, categorized under various themes that can be downloaded in several formats.
That is to say, in just a few clicks, embroiders can start their stitching business. But if anyone wants to add their own taste to these stock designs. Thus, creating a final design that not only is technically and creatively on target but also stands out from others as uniquely yours?
Yes, you can achieve that with specialty threads. Specialty threads are nothing but some embroidery threads that you can substitute it easily into a stock design in a place of a specified 40-weight rayon or polyester general purpose embroidery thread, while others require some twitching.
However, you may not alter all stock designs. You need to recognize which stock designs will lend themselves to substitution based on their stitch types and counts.
1. Metallic Threads:
Metallic thread containing embroidery comes in many different weights. Many metallics are smooth, offering clarity while others are made of metallic foil wrapped around a polyester heart, offering both shimmer and shine.
The twisted 30-weight metallic thread may be used to strengthen a stock pattern with running stitches or outline stitches.
You can use smooth 40- or 50-weight metallic threads for stitching on satin garments. For example, the metallic thread can be used to create stars that shine or metal accents that gleam and give life to the design

Do you have printers? Are those printers sitting idle?
Become a Print-on-Demand dropshipping app like Printful or Printify. Dropship your merchants' orders.
Unlimited Merchant stores. Dropship and Fulfil Merchants' orders. Manage merchant invoice, sales commission, etc. Merchants sell the designed products in shopify, etsy stores, etc.
Know more
2. Matte-finished embroidery thread:
There is a 40-weight, matt-finished embroidery thread that can be used to show subtle shading; add a realistic touch to objects or textures that don't really shine, and add vibrant color to design.
Slightly on the thin side, this thread can often require a reduction in design to ensure adequate filling by as little as 5 percent.
However, it also is capable of providing clarity to small letters or fine details due to its weight and lack of light reflection.
You can use it in a design with no tweaks at all; give yourself time to experiment and become comfortable with these threads.
3. Fire-resistant Threads:
You can substitute Two other fire-resistant and glow-in-the-dark 40-weight specialty threads for almost any stock pattern.
The fire-resistant thread can be used when protection is an issue and glow-in-the-dark thread is suitable when the purpose is a novelty or special effects.
Although you can only use fire-resistant thread at the request of a customer, the sky is the limit when it comes to storage designs that would be suitable for this safety-minded choice made of Nomex fibers that can withstand temperatures up to 572 F.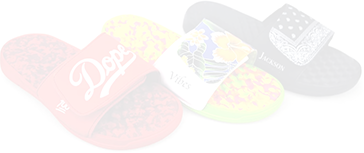 Boston based custom slide sandal maker has become $10 Million company using an online designer and unique growth marketing.
Read more
Because it's made up of spun fibers, a larger, 80/12 needle is needed for the best results.
4. Glow-in-the-dark thread:
The glow-in-the-dark thread can be used for everything from a portion of a child's Halloween costume to creating a border on linens for a summer evening picnic.
The results that can be achieved from using this novelty thread are fun and surprising, offering customers a look they may not expect. Both fire-resistant and glow-in-the-dark threads have limited color availability, but otherwise are easy, breezy substitutes in stock designs.
5. Thick/thin Thread:
It is important to remember that, you need to perform additional tweaking for thick and thin threads.
The first adjustment begins with a shift in the needle. When you have a pattern that can improve with thick wool- or cotton-blend thread, the best results will be to turn to a 100/16 needle.
A 65/9 or 70/10 needle is suitable for the thinner 60-weight rayon or polyester thread, whereas you can use a 60/8 needle with a 75-weight polyester thread for better performance.
The penetration of the needle with a 60-weight thread should be as high as possible because the thread is thinner than 40-weight and needs a smaller opening. Failure to adjust the needle almost negates the advantage of using a thin thread.
6. Fuzzier threads:
The needle will create a wider hole for the thread to move through with thicker, fuzzier threads, without creating excessive friction with the needle and the fabric being embroidered.
Keep in mind that moving the needle can be the only tweak required if you have selected a suitable design
7. The density of Stock Designs:
Density is another aspect of a stock design that may or may not need tweaking. If you have the stitch file, you are able to enlarge or reduce the design on your machine.
Enlarging the design will spread apart the stitches, decreasing the density and accommodating a thicker thread.
On the other hand, reducing the design will compact it, bringing stitches closer together to allow for thinner threads.
8. Look for dark Color outlines:
Search for plenty of black in a stock product, or a dark color used to highlight part of the design.
If you are able to make your idea look better than those of the competitors, you've won a customer.
Maybe they can't figure out why, but your concept would look better than the rest.
9. Boost your Creativity:
Strengthening your imagination by using specialty threads in-stock designs will greatly benefit your business.
Your design and special effects set you apart from the crowd.
This is a great way to advertise your business because you are adding special effects to stock designs.
Conclusion:
There are nearly a dozen specialty threads on the market that will improve and customize existing stock designs with little to no tweaking.
Simply choose the right thread style, and let your imagination soar.

Do you have printers? Are those printers sitting idle?
Become a Print-on-Demand dropshipping app like Printful or Printify. Dropship your merchants' orders.
Know more