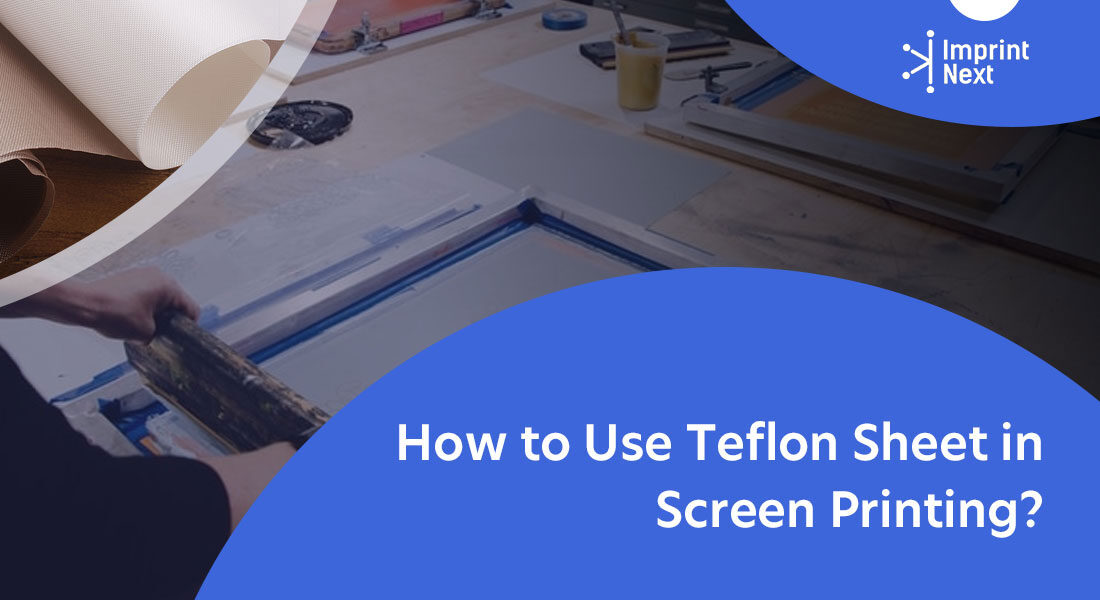 Last Updated on: 12th January 2022, 01:11 pm
If you hold a screen-printing business with either a garage store or an industrial one, you must have a Teflon sheet(also known as a non-stick cover sheet) in your shop. They are the best to protect your shirts when using a heat press and not just that they are great for fixing printing mistakes.
A Teflon sheet works as a barrier that protects your garments and prints to melt onto the platen. These are reusable and last for many years.
In this blog, we will take a look at the different ways you can use Teflon sheets in your screen printing shop. However, you have to clean the Teflon sheets while using them in-between applications.
01. Removing Uneven Ink Deposits:
More often in screen printing, you will find that the ink is too thick and uneven on the t-shirt which is especially common when using thicker poly ink. The best way to fix this issue is by using a heat press along with the Teflon sheets. First, run the garment through the dryer to cure it. Then take the garment to the heat press where you will be doing most of the work. First, place the garment on the press with the printed side up. Now place the Teflon sheet on top of the print. Next, take the heat of the press to 320 Fahrenheit and set the pressure to medium. Now apply pressure for nearly 10 seconds.
On the other hand, if you don't have a heat press you can use an iron for the job. Just place the Teflon sheet on the fabric and press the iron at medium pressure until it is smooth. If you want a matte finish, make sure to use the non-glossy side of the sheets, and likewise, for a glossy finish apply the technique with the glossy side.
02. Foil Transfers:
If you are looking for a foil transfer process then Teflon sheets are a great way to go. The Teflon sheet is used in the same way as explained in removing uneven ink deposits. However, here you print your design and then cure it. Then you will place the foil on the print side and place the Teflon on top of the foil and then press.
03. Creating Heat Transfers:
Teflon sheets can also be used in a great way to do heat transfer and create designs on tees. If you need to do it at an event then you will need Teflon sheets. While doing heat transfers you will have to place the garment onto the heat press and then again place the paper face down on the tee. Now place the Teflon sheet on top of it and then press.

Do you have printers? Are those printers sitting idle?
Become a Print-on-Demand dropshipping app like Printful or Printify. Dropship your merchants' orders.
Unlimited Merchant stores. Dropship and Fulfil Merchants' orders. Manage merchant invoice, sales commission, etc. Merchants sell the designed products in shopify, etsy stores, etc.
Know more
Here go the top three uses of Teflon sheets in screen printing. Having Teflon sheets in your store is perfect to fix a ton of screen printing issues and keep the shop productive.
04. Printing both sides of the garment:
While screen printing both the front and backside on a garment, you need to place the Teflon sheet inside the t-shirt to block heat from getting through the fabric. This prevents the shirt from getting stuck to the other side i.e the non-printed side of the garment.
You may also use a Teflon sheet while working with stock lettering. With this, you can easily peel and place each letter on the shirt individually. Once you secure the lettering with thermal tape, cover it with a non-stick Teflon sheet and press according to the instructions.
05. Add Glossy Finish to the Fabric:
If you want to add a glossy finish to your fabric like a t-shirt then the Teflon sheet is best to use. After screen printing, as directed, just put the non-stick Teflon sheet over the transfer and close the press for a few seconds.
This results in achieving a smoother finish on the fabric due to the initial press that adds a luster. If you experience scorching on your garments particularly working with high temperatures or high dwell time, then Teflon sheets can also be helpful to you.
Conclusion:
Finally, Teflon sheets are important to protect your fabric while using a heat press.
Moreover, it also helps you check some of the printing mistakes while using thick ink deposits or fibrillation.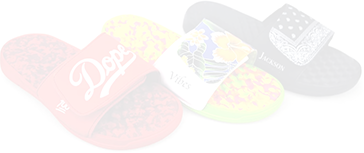 Boston based custom slide sandal maker has become $10 Million company using an online designer and unique growth marketing.
Read more
Related Questions:
What is the best graphic design software for all types of product printing?
You may go for Product Design Software is as an amazing designer that a layman can use to design any product.
Can screenprint on t-shirts last for a long time?
Yes, if you screen print t-shirts with plastisol ink, then it will outlast the shirt itself. Due to the high durability of plastisol inks, the image color may fade but the print will not.
How long do screens last for screen printing?
It depends on how carefully you use it to last a lifetime. Moreover, using rigid frames like wooden or aluminum frame screens can last for a long time.
How long does it take for the emulsions to dry for screen printing?
Once you coat the screen with emulsion it takes 12 hours to fully dry. Keep coated screens in a properly ventilated room so that the emulsion dries quickly.

Do you have printers? Are those printers sitting idle?
Become a Print-on-Demand dropshipping app like Printful or Printify. Dropship your merchants' orders.
Know more